Rubik's cubes have enthralled millions of people around the world for close to 40 years. Popularly known as the world's best-selling puzzle, the Rubik's Cube has a certain aura about it that has never diminished over the years.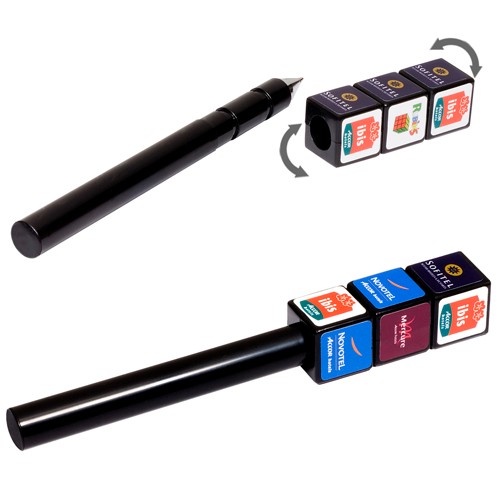 Introducing the Rubik's® Pen
The Rubik's Pen is an attention grabber! It features cube panels with full-color graphics. This product is sold exclusively for promotional purposes and is not available at retail stores. Each pen comes with a Rubik's puzzle cap. Users can now beat boredom at work or home by solving the puzzle to unlock the pen!
Order as fast as you can and distribute this product as personalized fun giveaway pens. These puzzle pens with custom business logo are economically priced to fit most marketing budgets. Opt for these unique promotional pens in bulk to launch your next marketing campaign in style!
Contact us if you have any questions regarding these pens.