Spirit Clakker™ Gloves are fun-themed products that are bulk priced between $3.49 and $3.79. They are excellent as unique sports promotion gifts. What's special about these gloves is that they are fingerless and feature a hard plastic disc in each hand's palm. Clapping hands while wearing these gloves produces a distinctive clack noise.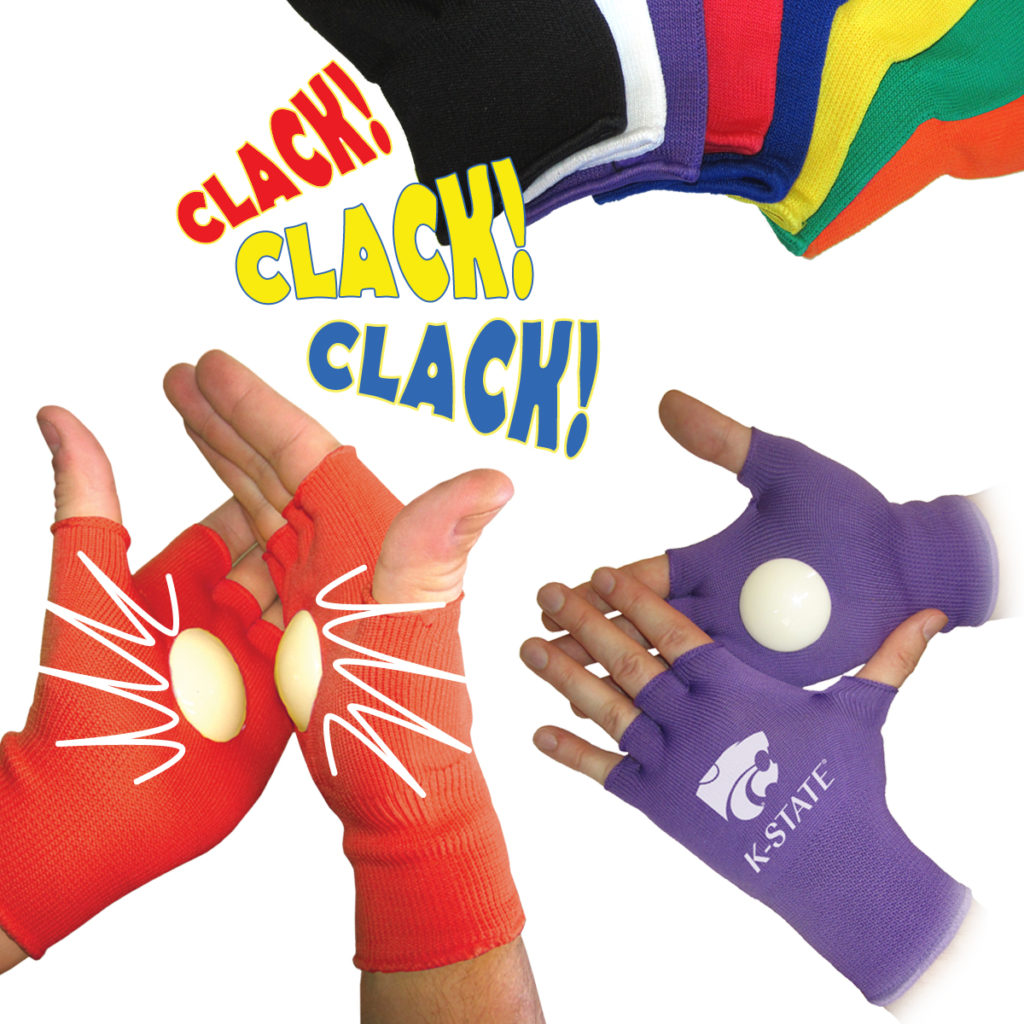 Perfect for sports fans
This product is ideal if you represent a sports club. It will be widely used by fans. These gloves can also be distributed among employees at offices or students at universities – these gloves can be used to attract somebody's attention or even to fight boredom.
Amazing variety of colors
This glove is available in Blue, Black, Green, Orange, Maroon, Purple, White, Red and Yellow. These are bright colors that can quickly grab the attention of people around. Choose a color that matches your branding requirements best.
Go for bulk promotional items for sporting events by investing in these logo imprinted sports giveaways. Contact us and let us help make your next sporting event promotion a winner!