Are you looking for a light or light bulb related gift or giveaway to promote your marketing campaign? The Pull Light is a creative and unique giveaway that's capable of making just the sort of branding impact that you need.
This good-looking product is just the type of creative light you need to fight darkness while illuminating your message. It's battery operated so it can be used wherever recipients go, whether it's at a camp site, closets, garages, working on the car, reading a book, etc!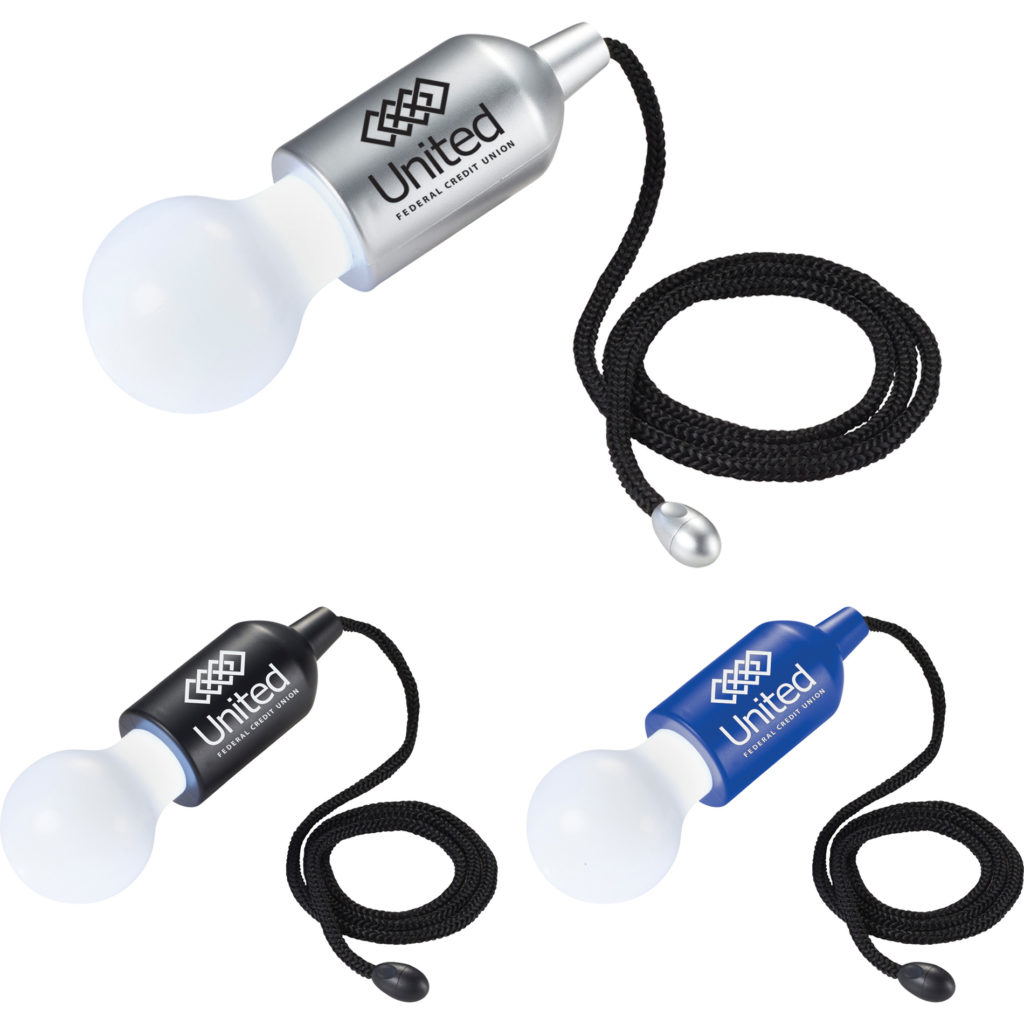 Featuring a bulb-shaped light, this white LED will also be handy in emergency situations.
Available in 3 visually appealing colors
A highlight of this product is the colors it is available in. These are exciting colors that can easily attract quality attention to your brand. Choose from Royal Blue, Silver or Black. Choose a color that fits your branding requirements best.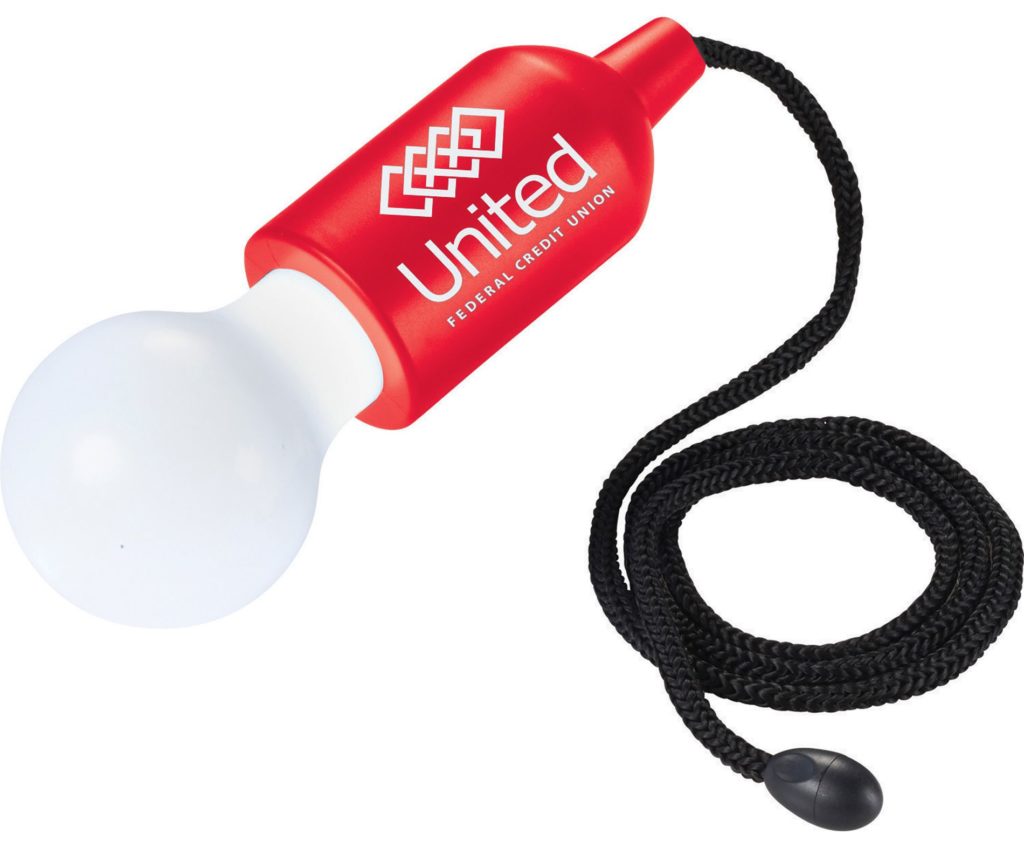 You can rely on this portable light with custom logo imprinting for quality logo visibility. Order the LED Pull Light in bulk today and we will personalize them for you!