Looking for a high-end executive gift for around $75.00 – $100.00 for the holidays or any other gift-giving occasion? Customized Bluetooth earbuds are a luxury gift that anyone would be thrilled to own. They are a tech giveaway that offers an undeniable practicality and convenience. Plus your company will move up a couple of notches in the hearts and minds of the lucky recipients.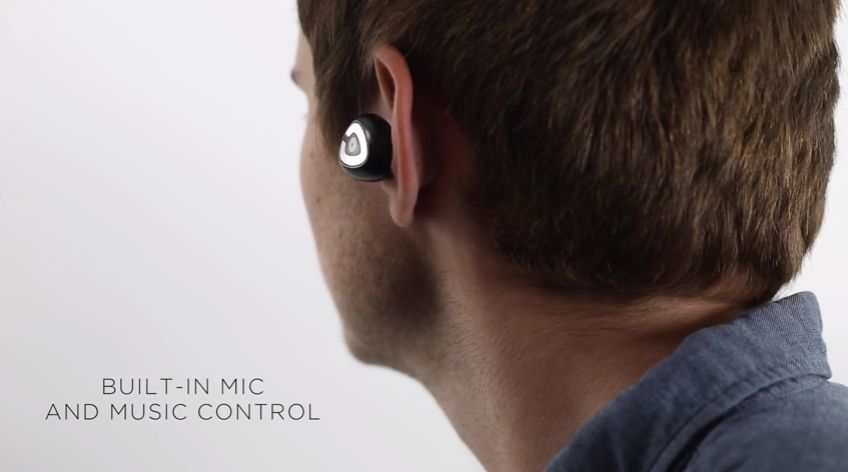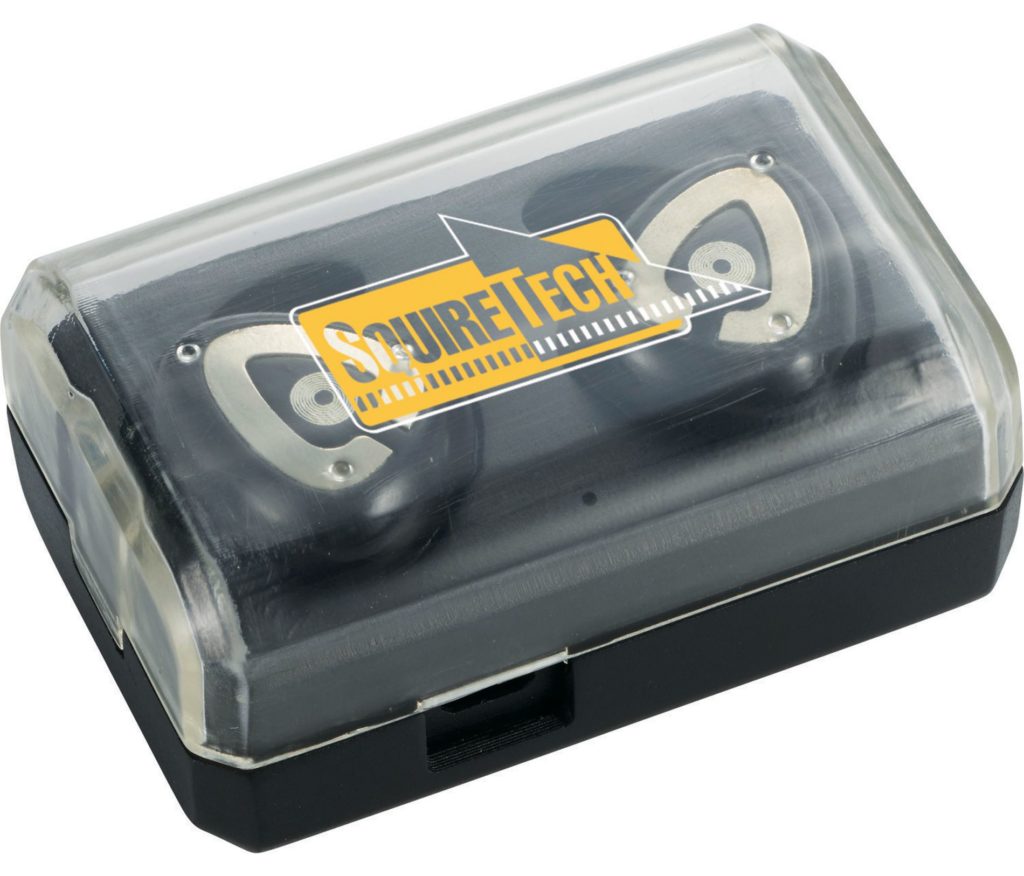 Accompanied by a unique carrying case
These custom Wireless Bluetooth Earbuds come in a compact and elegant carrying case that also doubles up as a charging station as well. It can be used to charge the earbuds, providing recipients with total convenience while on the move. An added bonus is that your clients will constantly be reminded of your company since your logo is prominently printed on the case.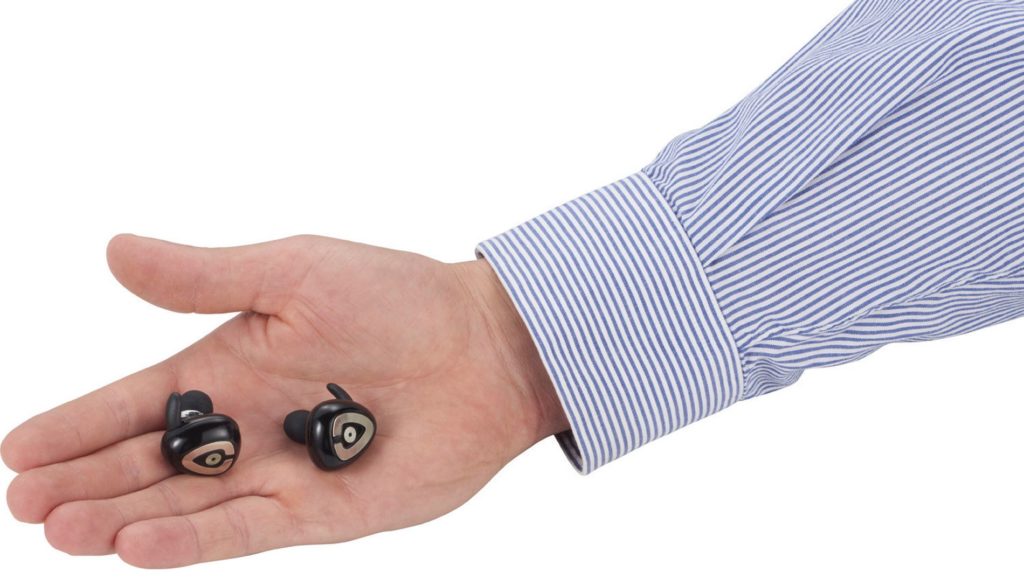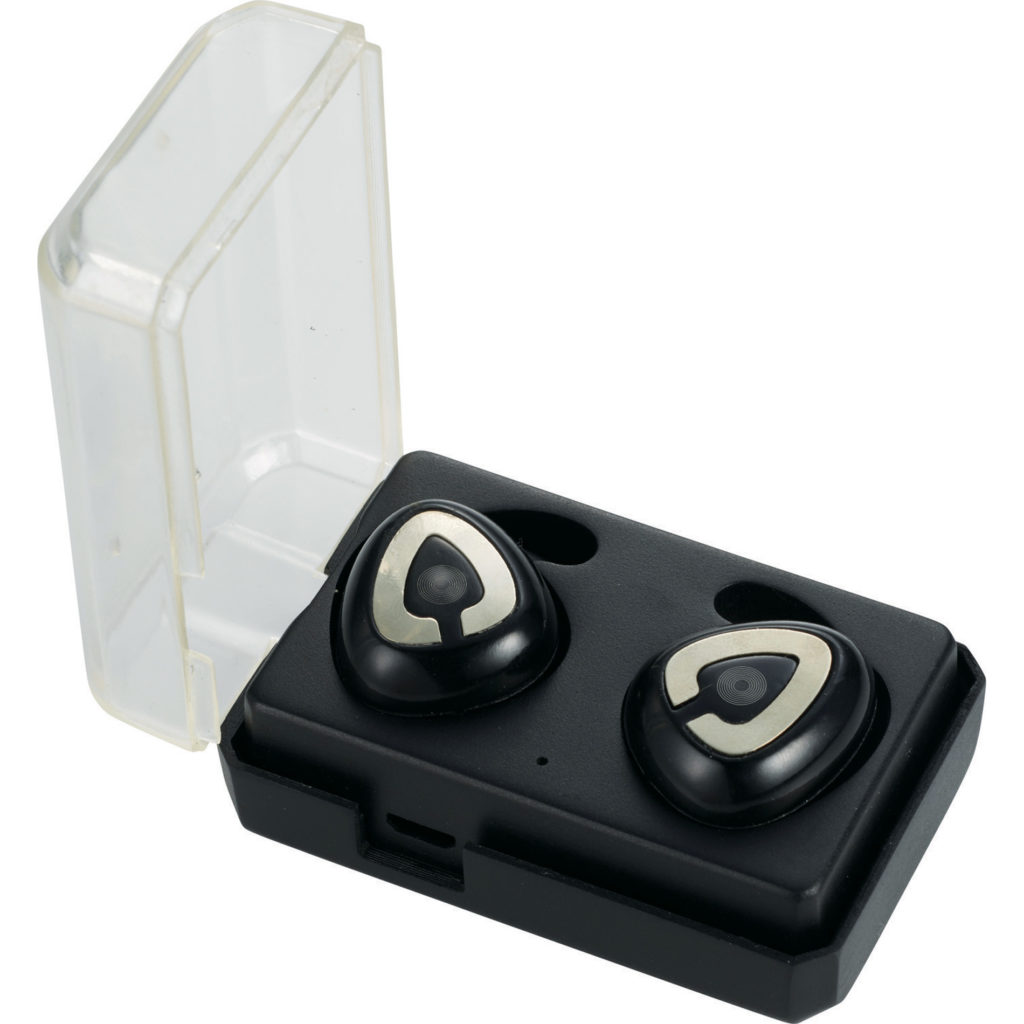 Choose this cool technology promotional gift if you are looking for personalized gifts for geeks for your employees and customers. These ifidelity TruWireless Earbuds will surely be a big hit!
Need more custom branded gift ideas? Contact us today for expert advice.