Are you looking for quality giveaways that can be personalized and ready for distribution at short notice? Many businesses often come up with urgent requirements for economical and handy giveaways. The mugs featured here definitely fall in that category. These mugs will be imprinted with your logo and message in just one day, ensuring that they reach your doorstep in time for your next campaign.
Go through these mugs and you will notice that they are highly attractive, made of sturdy material, and great to drink from. They will serve as quality brand ambassadors for your business.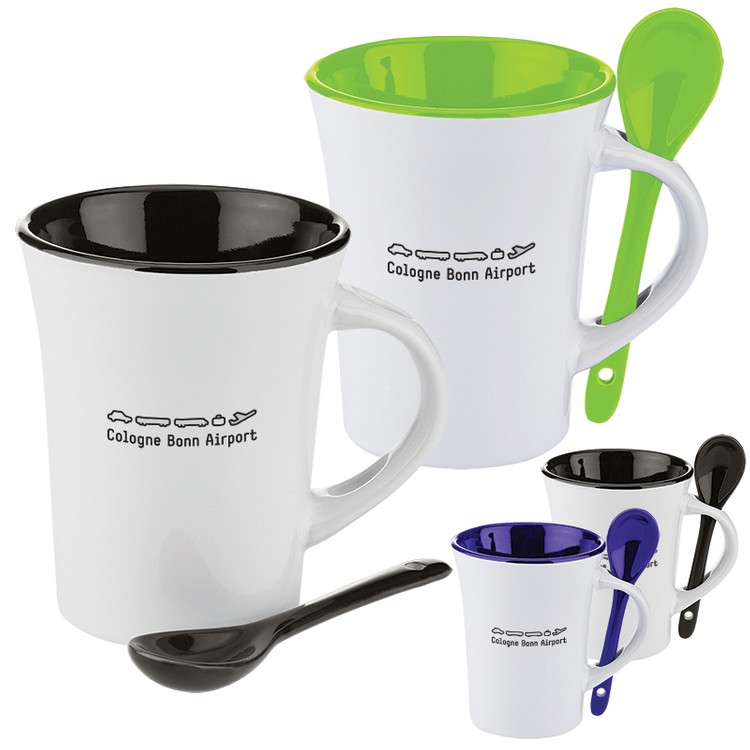 1. 10 oz. Two-Tone Ceramic Mug with Matching Spoon
Two-tone mugs have found favor with consumers. The contrasting colors look good on mugs, ensuring that users fall in love with them immediately. This microwave-safe mug comes with a spoon that matches the interior color. Available colors are Lime Green, Black and Blue.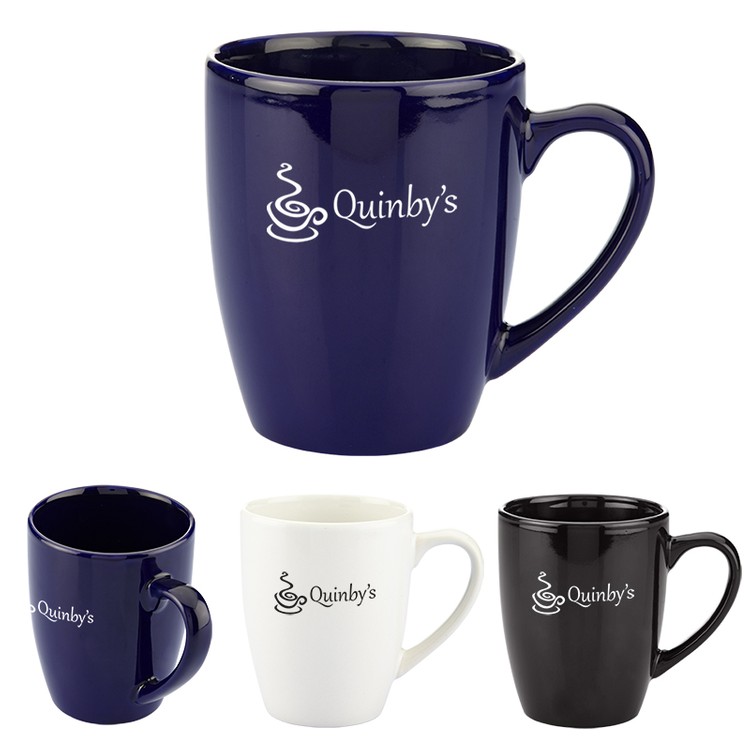 2. 12 oz. Contemporary Challenger Café Ceramic Mug
This mug features a highly glossy finish. Available in White, Black and Blue, this mug is sturdy enough to last years.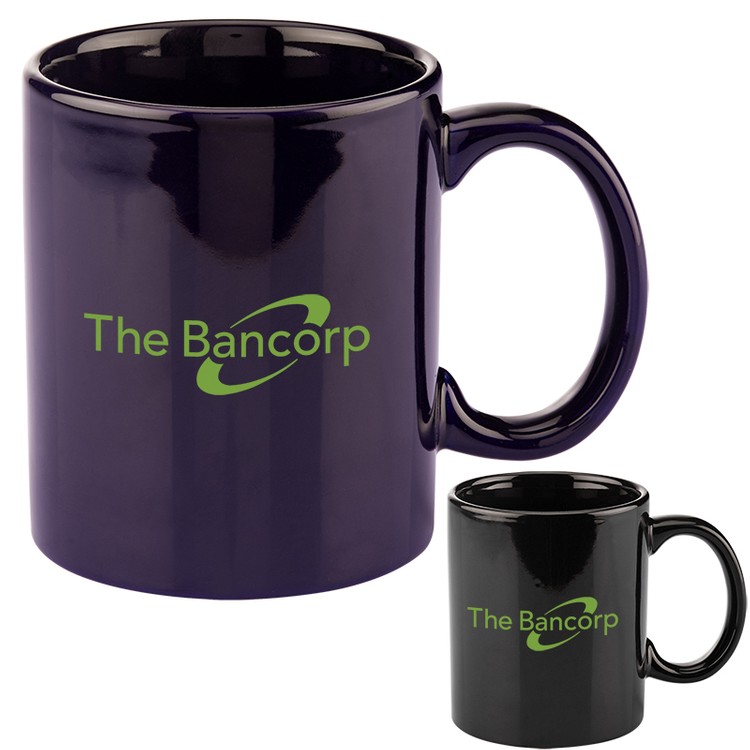 3. 11 oz. Basic C Handle Ceramic Mug – Color
This popular ceramic mug is available in Black and Blue. The C-shaped handle offers maximum comfort while enjoying beverages.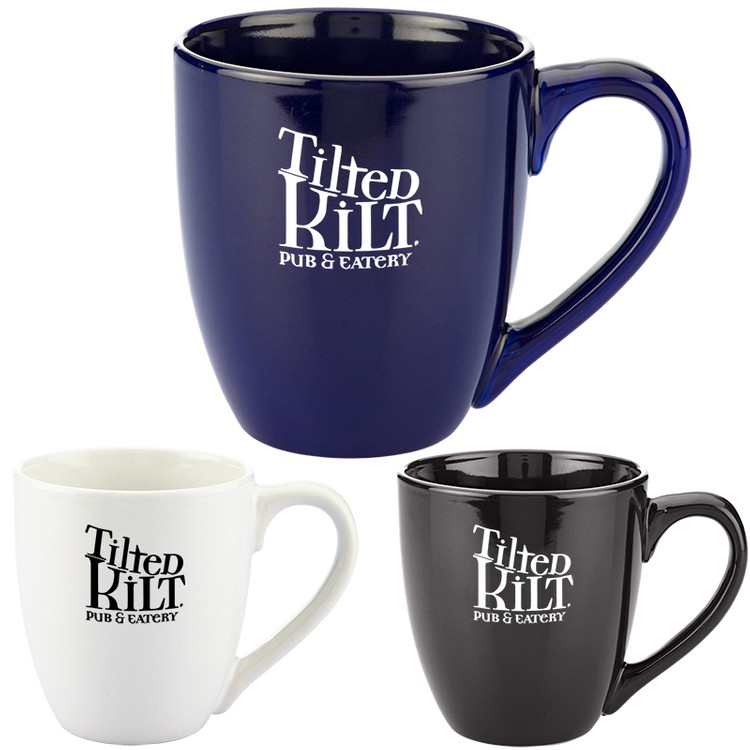 How about a bistro-styled mug? Available in Black, White and Blue, this mug has a catchy look.
Use these mugs as custom gifts with quick 24hr shipping. Also, make sure you take advantage of our special deal on personalized ceramic mugs. So go ahead and place your order and get these logo promotional mugs in one day!