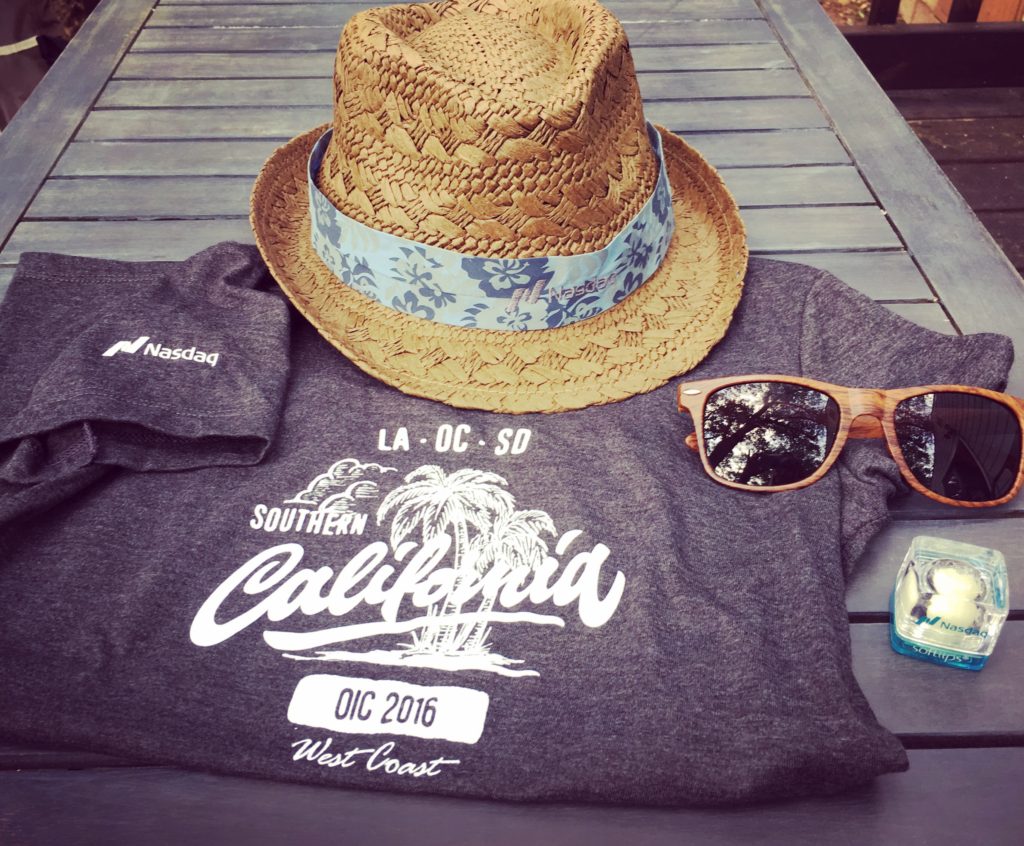 Nasdaq was in need of trendy, modern gifts to give away at an upcoming conference to be held in Los Angeles, California. The client's desire was to create a set of branded gifts that would be fitting for giveaways in pool/cabana setting, as well as tie in with the California theme.
We produced straw fedoras which included a blue floral headband with their logo embroidered in a subtle grey thread to match the headband colors.
Wood-tone sunglasses, also quite popular at the moment, were printed with a black logo on one temple for a classy look.
Softlips Lipbalm is currently a trending item in retail and is the perfect gift for California's dry climate. It's unique square shaped and ultra-moisturizing lip balm certainly sets it apart from the rest. The translucent blue base color matched nicely with their blue logo.
Finally, we produced super-soft, fitted T-shirts in both men's, ladies and youth styles, with a fun Southern California-themed graphic print on the front (graphics also provided by Brand Spirit). The client's logo was also printed on one sleeve for a subtle impact.
Our team can hit the ball out of the park with cool branded gift ideas for your next event! Contact us today.