Want a speaker that can amplify your branding message to a widespread target audience? Also, wouldn't it be great if the speaker came with a unique and fun trait? Introducing the Color Glow Bluetooth® Speaker, a product that features a visually appealing LED light. Users can enjoy high-quality music while soaking in the LED light as well!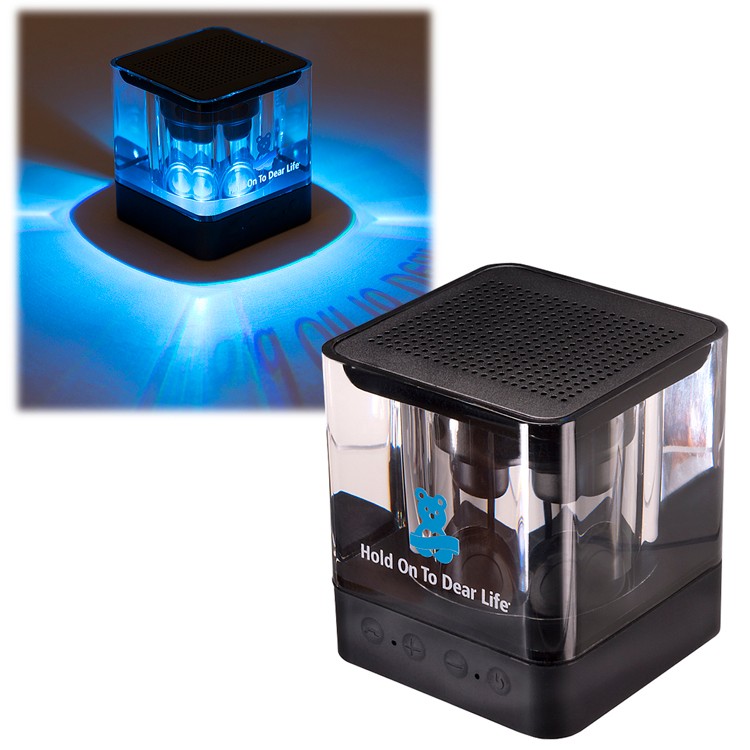 Packed with features!
These trending promotional portable speakers can connect with mobile devices using Bluetooth technology. It also comes with a 3.5mm audio cable for users who don't have access to Bluetooth connectivity.
Featuring a battery capacity of 450mA, this speaker offers 4 hours of playing time. A push button is available to enable users to answer calls. Hands-free is built into the microphone.
Did you like this product? Order and distribute personalized light up Bluetooth speakers to give your marketing efforts a head-start over competitors. Use these speakers as cool phone gadgets giveaways with logo to give your branding an innovative edge.
Order today or contact us if you have any questions regarding these speakers.