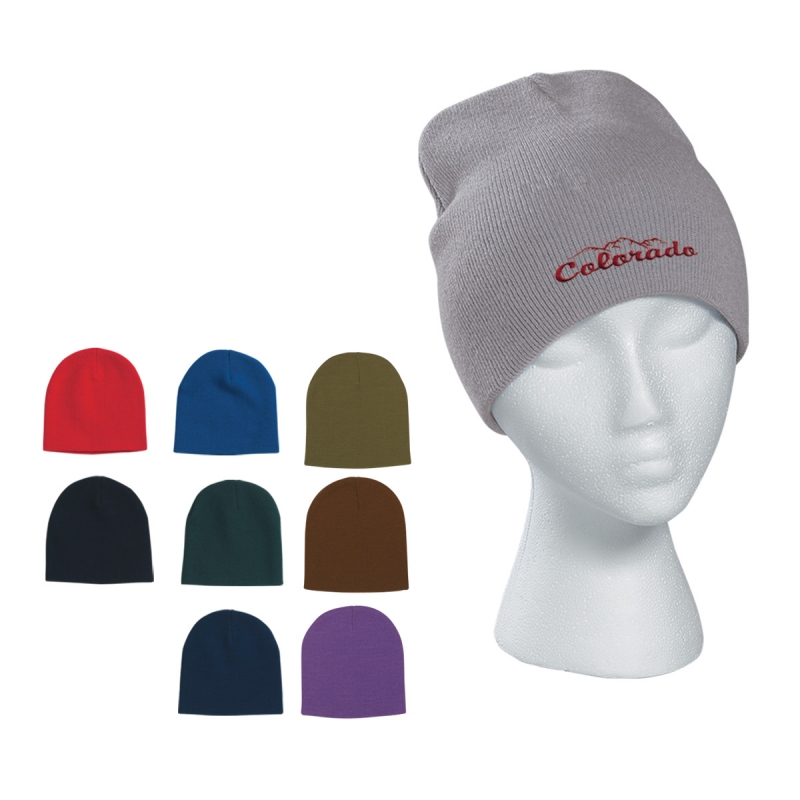 Looking for the best prices for embroidered knit beanies?  These acrylic knit beanie hats come with a custom embroidered logo up to 7,000 stitches and are priced as low as $3.99 each.
Beanies are a perfect cold weather promotional giveaway item for the fall/winter season.  Available in Black, Forest Green, Red, Navy, Olive, Gray, Purple, Royal Blue or Brown, you will be sure to find the color that best suits your brand colors. Since these hats are one-size-fits-all, they are able to be worn by men & women, boys and girls ages 10+.  With a generous embroidery area of 4″ W x 2 ½" H, these beanies will be a big hit as your company SWAG, holiday gift, meeting giveaway and more.
Click here to view additional product information.