Are you in need of a luxury corporate gift item for the person who has everything?  Chances are, most oenophiles don't have a Clef du Vin (or don't even know it exists) yet they will instantly fall in love with this handy wine gadget.
This unique wine tool puts wine aging into hyper-drive by speeding up the aging process from one year to just one second.  That's right!  Want to age your wine by 3 years?  3 seconds is all you need when you own a Clef du Vin.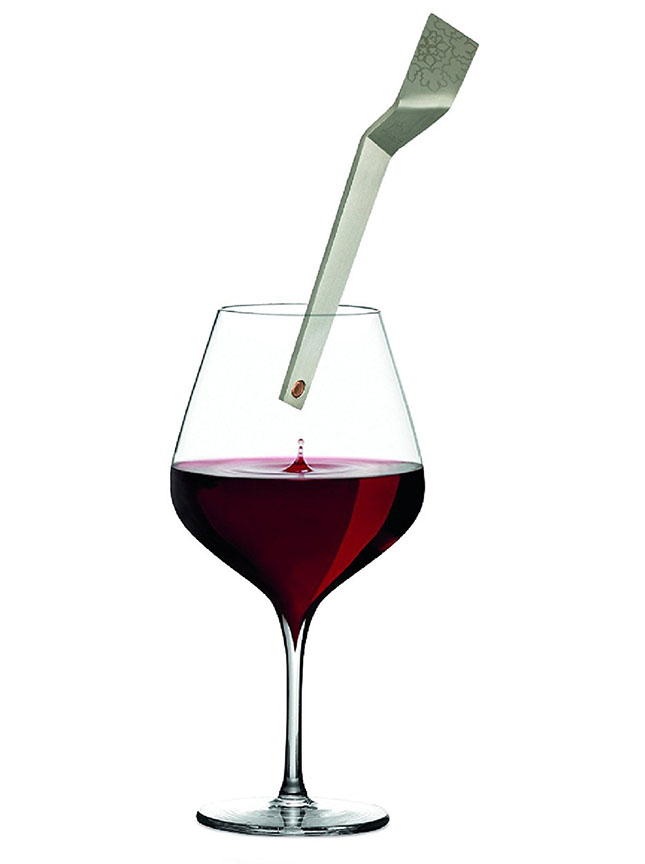 So how does this magical tool work you ask?  First, it's completely safe as nothing is added to the wine.  The way it works is the tannins in the wine react to a proprietary blend of precious metals that the tool is made from.  Simply dip the tool into the wine for a second at a time to irreversibly change the taste. Re-dip until the desired phase of the wine is reached.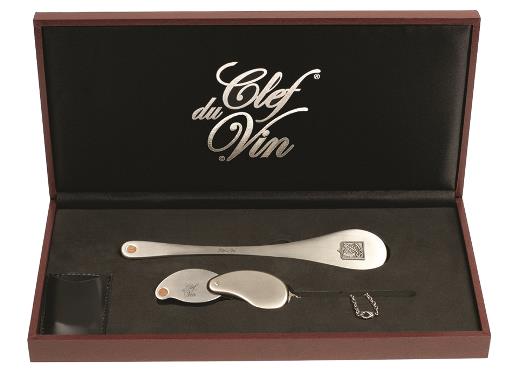 Available in travel sizes or gifts set.  The Standard Set shown above includes glass and pocket model and instructions. Pocket model comes with clasped chain. The box measures: 11-15/16" x 5-7/8" x 1-3/8". The imprint area on the Pocket Model is 1-1/4" X ½" (Metal Laser) The printing area on the box is 2-1/2" X 2".
The custom branded Clef du Vin also makes a wonderful gift item for company stores and gift shops! Wine collectors or every day enthusiasts will think this is the coolest thing since sliced bread!
Contact us directly for additional product information or to place an order.