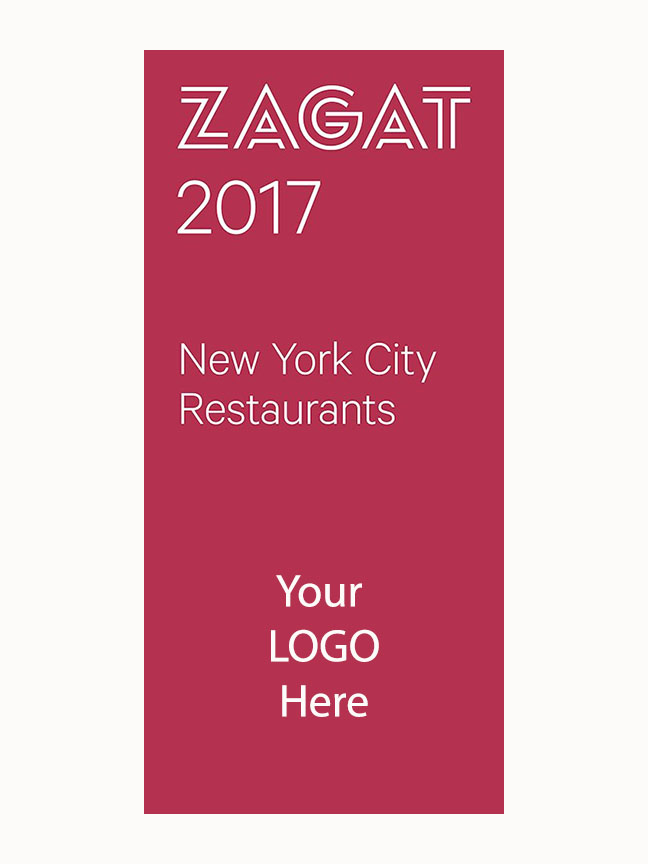 Are you looking for custom branded Zagat guides to give as gifts for your clients this year?   The brand new 2017 New York City Zagat guides are scheduled to be released in October 2017.
Many businesses re-order these coveted guides each year to give as holiday gifts for their customers and employees.  The 2017 New York City guide does not disappoint, covering the best of the best restaurants as well as covering new restaurant trends and openings.  With so many places to eat in the city, the 2017 NY Zagat guides helps to cut through the clutter, taking you right to the best places to eat in town.
Not only can you print a logo or other custom branding on the cover, there is also the option to create a custom, full color page as the first page of the guide.  Custom insert pages allow the perfect opportunity to include a longer thank you message or other creative promotion or advertising campaign.
Click here to learn more about how to order these guides with your logo, contact information or other custom message on the cover.