Are you looking to WOW your clients this holiday season? Give them the gift of one of these incredible candles and they will be sending you thank you notes for giving them such an awesome business gift.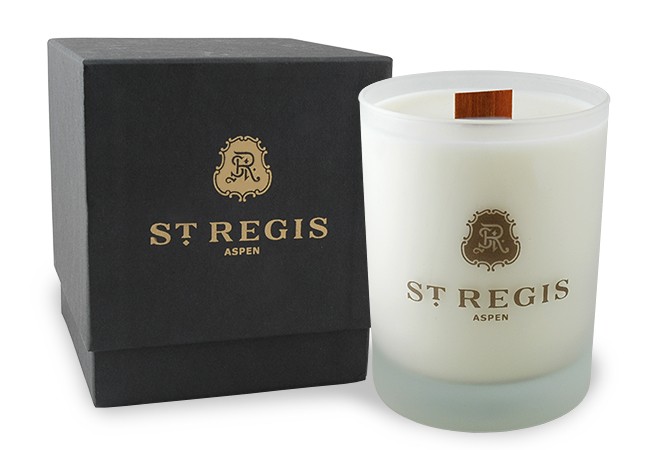 This 14 oz. frosted glass candle look just like it came out of a fancy boutique. It features a wooden wick and come in a handsome black, 2-piece gift box. Both the candle and the gift box can be custom printed with your logo or can be personalized to your desire. The candle itself can receive a full wrap imprint around the entire container allowing for many customization possibilities. Since these candles are handmade-to-order, you can even choose your own candle scent from a list of over 100. Additionally, you can choose to create the soy based wax in any Pantone color you choose for no extra cost. Click here to learn more about this exceptional promotional candle.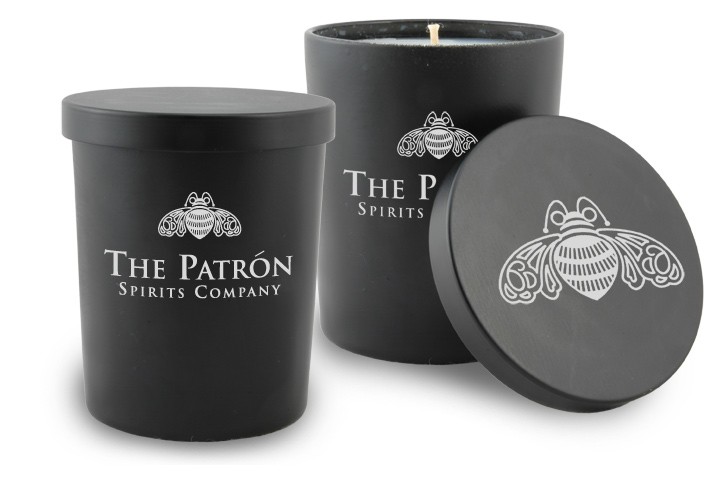 These customizable semi-matte black candles are uber-chic. They feature a matching lid which can also be branded with your logo or other custom message. You can choose any soy-based, PMS wax color, but white and black really look incredible with this candle container. At 6 oz., their compact size makes them a lighter-weight option to consider for your next gifting opportunity. Click here to learn more about this candle.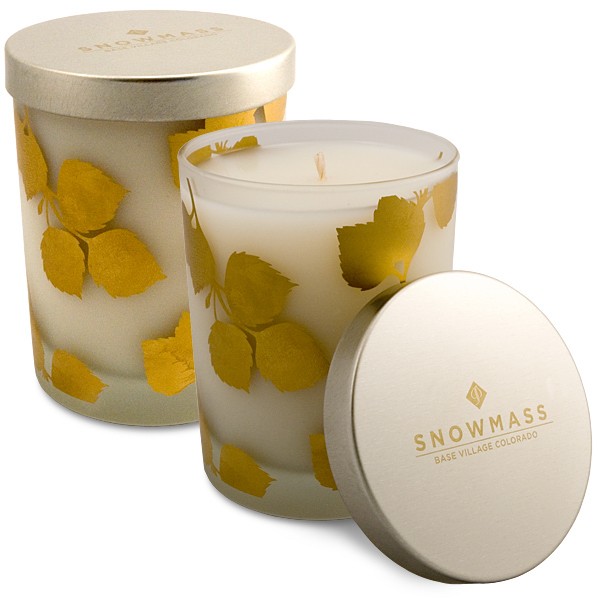 Businesses and organizations would benefit greatly from the goodwill that these 14 oz. Frosted Tumblers will bring when given to associates, customers or employees. The optional aluminum lid adds just the right touch to give these candles a special look and feel. The entire candle tumbler can be printed with your custom graphics. Even the lid can receive your logo or other artwork. Click here to learn more about this candle.
These candles are the perfect gift for fundraisers, non-profits, holiday gifts, thank you gifts, company stores and much more.