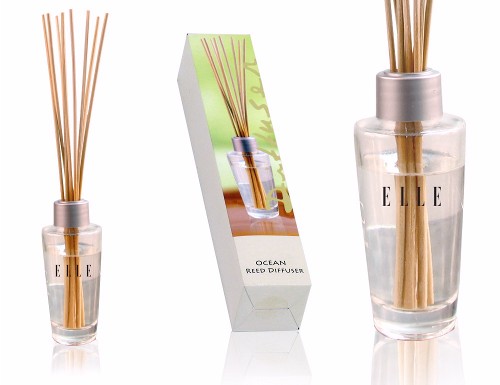 Marketers looking for an "on trend" business gift idea should consider the Home Fragrance category. According to NPD Group, the home fragrance market has been experiencing increased sales, year over year. While consumers may be pairing back retail spending in general, consumers are drawn to products and services that offer experiences. Candles and diffusers offer not only an individual scent experience, but also a shared one.
The new Reed Diffuser featured here is a hot new item in the promotional products space. It contains a 4 oz. bottle of one of 4 scents including: Ocean, Citrus, Pomegranate and Vanilla. Each bottle is individually packaged in a retail-style box. With bulk pricing as low as just $6.50, it includes a one color custom logo or other customized branding.
These promotional diffusers are ideal for use as business gifts, gift-with-purchase programs, holiday gifts, spa & relaxation gifts, thank you gifts and more.
Need additional home fragrance gift ideas? Contact us today.