Looking for a unique promotional fleece scarf to for use as business gifts or giveaways? Here we feature 4 fleece scarves that bring terrific value and unique features that make them stand out from the rest.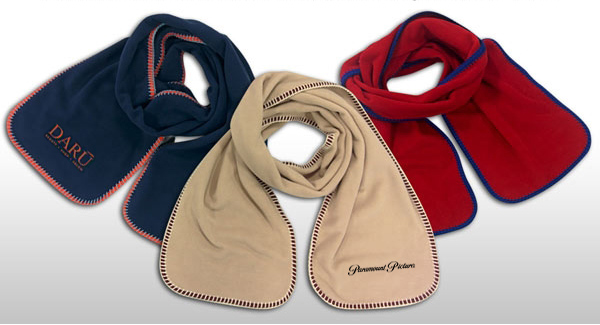 This lightweight microfiber fleece scarf shown above is very soft to the touch. Made in the USA, these promotional scarves are custom made to order in as little as 2 weeks. You get to choose the fabric and trim colors to match your company colors and customize these scarves with your logo (either screen printed or embroidered). These fashion-forward scarves are sure to delight anyone who receives them.
Available fabric colors include: Yellow, White, Light Yellow, Gray, Forest Green, Black, Red, Brown, Tan Cappuccino Brown, Navy Blue, Royal Blue, Light Blue, Burgundy Red, Deer Skin Brown, Charcoal, Moss Green, Denim Blue, Purple, Light Pink and Orange.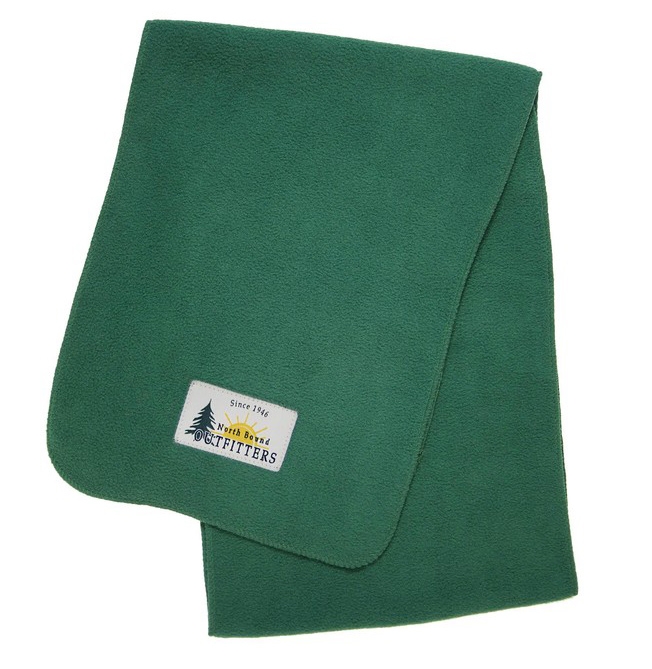 This custom branded scarf shown above is a unique option because your custom graphics or logo are created as a customized woven label that is then sewn onto the scarf. A woven label gives these branded scarves a professional, retail look and offers something different than your standard screen printing or embroidery options. Priced from just $6.35 – $9.20, businesses can easily afford to give these unique gifts to customers, employees and business associates.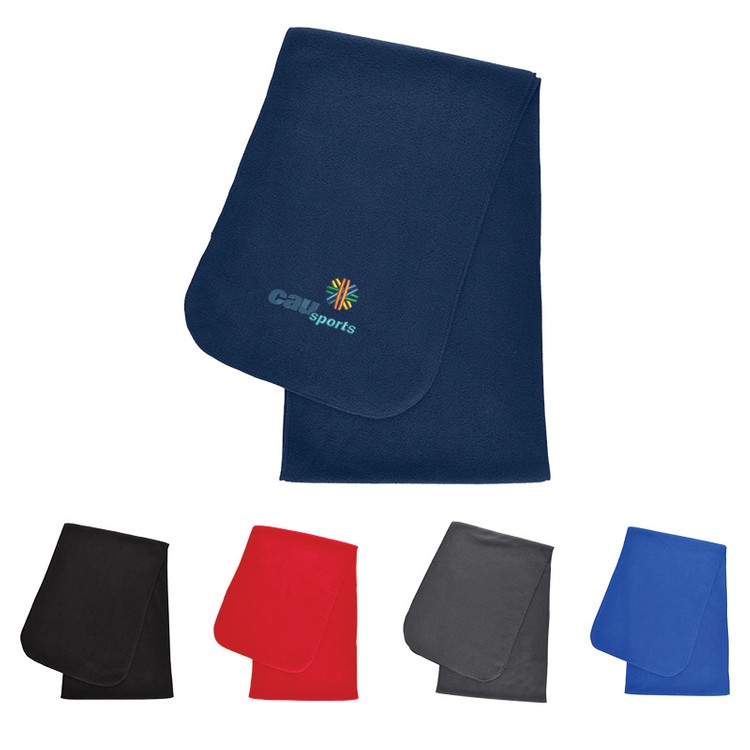 These budget-friendly polar fleece scarves are made from 100% polyester fleece and included a custom embroidered logo up to 7,000 stitches. Businesses order as few as 48 scarves and choose from 5 basic colors including: black, grey, navy blue, red and reflex blue. The low pricing on these scarves will not only bring the warm fuzzies to your business associates, but also your marketing budget. Click here for additional product information.