Across all generations, employment retention specialists find that employees feel that recognition is the number one thing that drives them to do great work. And on the flip side, lack of appreciation is also the number one reason people leave their jobs.
In short, no one likes to be ignored, and it makes sense to spread the spirit of recognition all the way to an employee's first day in the office. A thoughtful, useful or fun welcome package lets new hires know they're valued, and it can give a sense of your company's culture. Tech startups might be inclined to give a gift like our Garner Knit Full Zip Hoody (ladies style can be viewed here). A more 'corporate' employer might stick to tried and true options like our Oxford Slim 15" Computer Briefcase or a 20oz Vacuum Tumbler.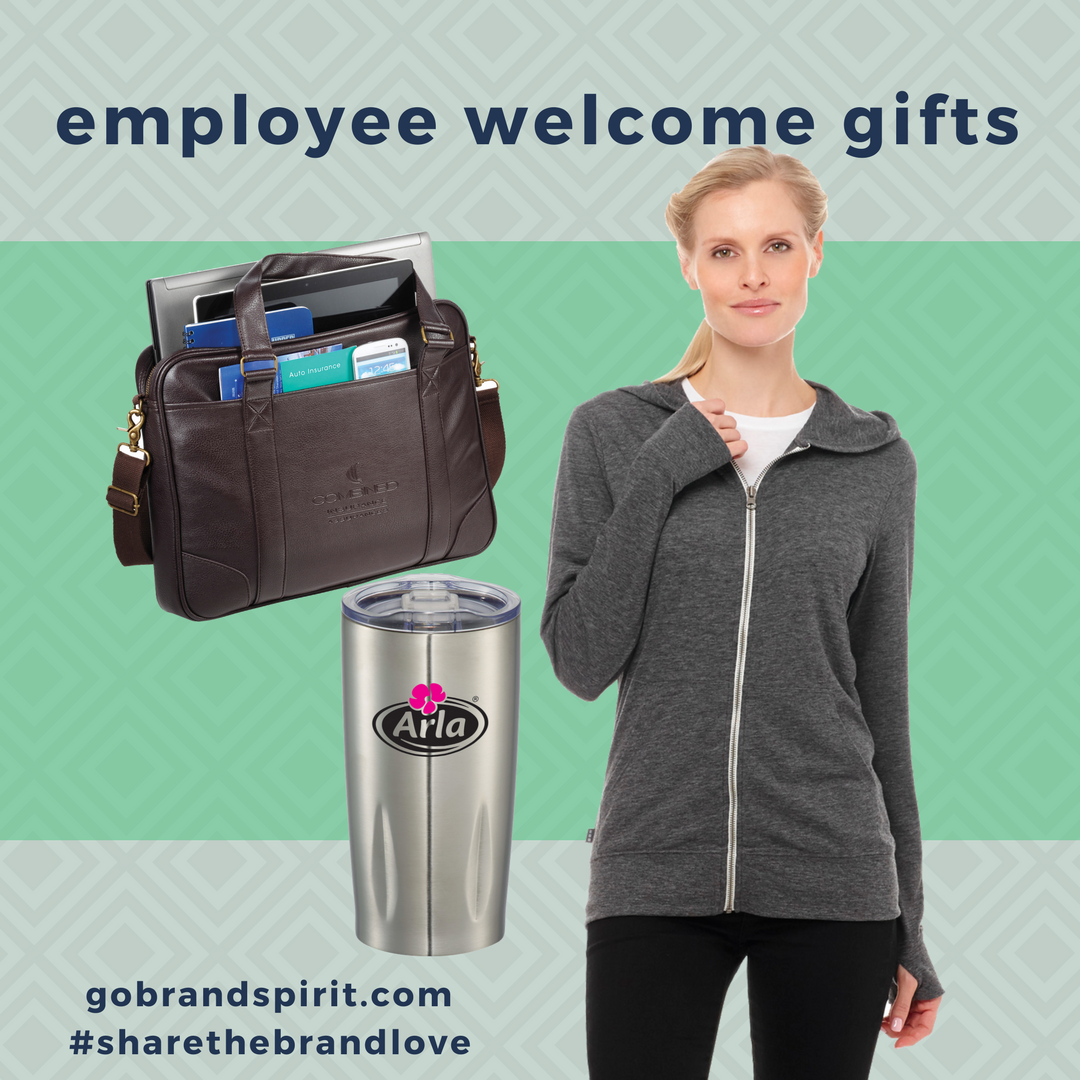 So why wait to recognize employees? Welcoming new hires with a collection of branded products makes them feel like a valued member of the team from day one. When selecting items, consider a mix of products ranging from the practical (think sports bottles and journals) to things that are just plain fun (bluetooth speakers and drones). Here are a few new products we'd be excited to see on our desk when we started a new job:
Work with the employee recognition experts.
We can help you build the perfect collection of employee-recognition gifts. Contact us when you're ready to get started.