What promotional gifts are trending this 2017? Well, we've got the answer and it's all about power! Power banks to be more specific. Trade shows, special company events, and businesses have all plugged in to the latest must-have custom gift.
Here's a list of the latest line of power banks you can easily customize with your logo or your campaign tagline. This list is a mix of both cheap and high-end power banks you might want to check out.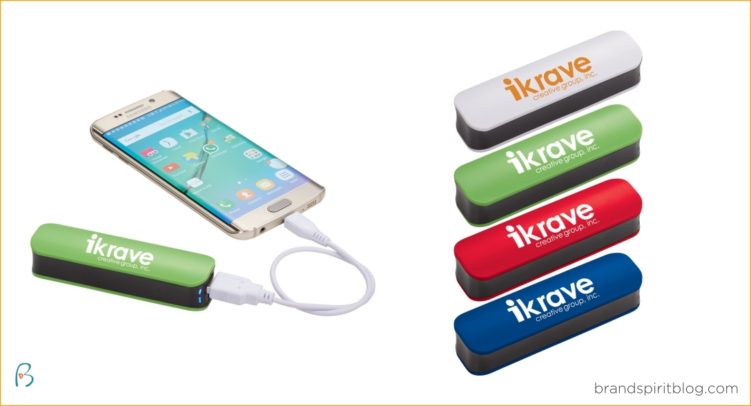 It's light, durable and comes in four bright colors and can fully charge your smartphone and tablet. It charges via USB cable (included) which can recharge the battery backup or be used to charge up devices with a micro-USB input. The slim case makes it easy to carry even in small bags.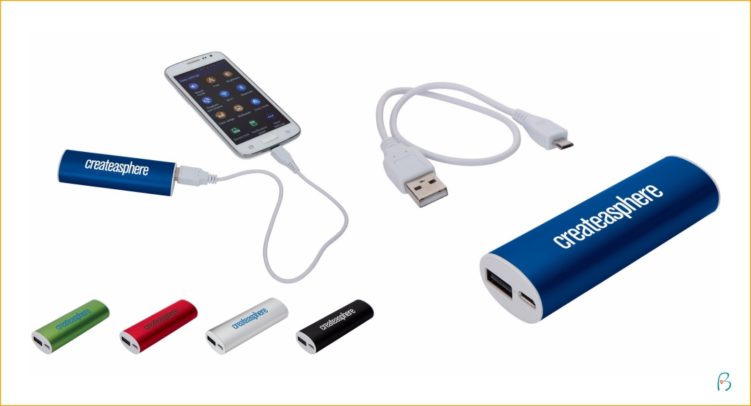 This nifty little accessory is made of aluminum material. It's compact and comes in four colors to perfectly match your branding. It's sleek and is the perfect custom branded gift for VIPs and guests on your next company event. It also makes for great prizes or giveaways for your next promo! Furthermore, it comes cheap with he very low price of $5.45 for a minimum order of 1000+ pieces.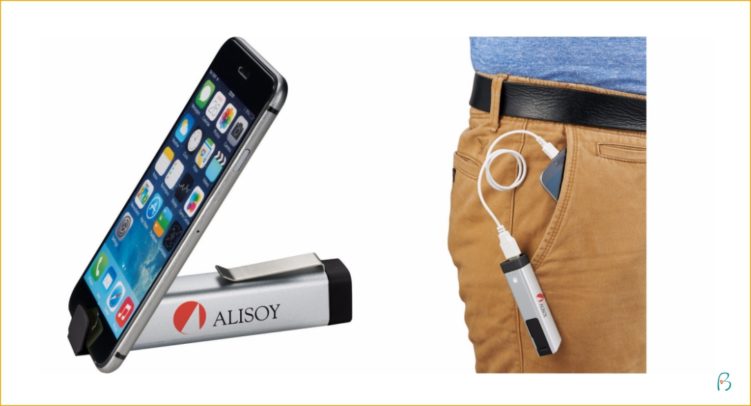 Now this is a power bank that'll come flying off your booth once people see it. It has a convenient clip to securely fasten your phone when you use it as a stand (see right image above). This phone accessory also has a handy pocket clip so it conveniently hangs on your pocket as you charge. The size is compact, making it ideal for travel too! The best way to share the brand love is to give multi-functional custom gifts that makes every day troubles a little less stressful.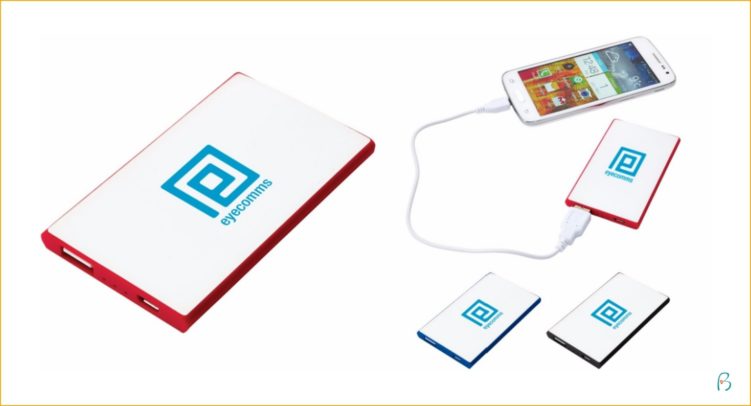 If you're looking a a sleeker, slimmer sized power bank, this beauty might be for you. A minimal design with just a focus on your logo gives it a very luxe and premium feel thats perfect for swag bags for your guests. The white surface serves a blank canvas for your creative branding so you have lots of freedom to explore designs. It snuggly fits in your purses and small bags so the ladies will appreciate it for sure.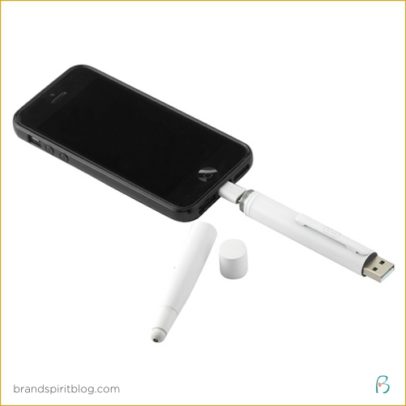 This power bank may not have the same big power capacity as the first ones we mentioned but this is ideal for those emergency power problems with your device. This handy accessory is a 2-in-1 product, acting as a both a pen/stylus and a 650 mAh battery for charging your devices. It has a medium-point pen tip with black ink and data sync capability. It powers up an average smartphone by 30%. That's a lot of perks for something so small.
On top of being great gift ideas, you'll also be donating to a charitable cause when you buy any of these promotional products. Every $100 means 1 vaccine for a child in a developing country.
For inquiries or orders, email info@brandspirit.com! Keep sharing the brand love!