Pens are staple trade show gifts. You can buy them cheap by the bulk and you can easily brand them with your logo or your company tagline. In order to stand out from the rest of the competition you need to add a little extra thought to the giveaways during your special event. Why not a pen that also functions as a stylus for smartphones and tablets?
Branded custom pens are great marketing tools that you can give to clients, to new contacts, and to employees.
This is why we're giving you a list of our top picks of multi-function pens that are great finds because of their low price and good design.
Lucas Metal Ball Point Pen with Stylus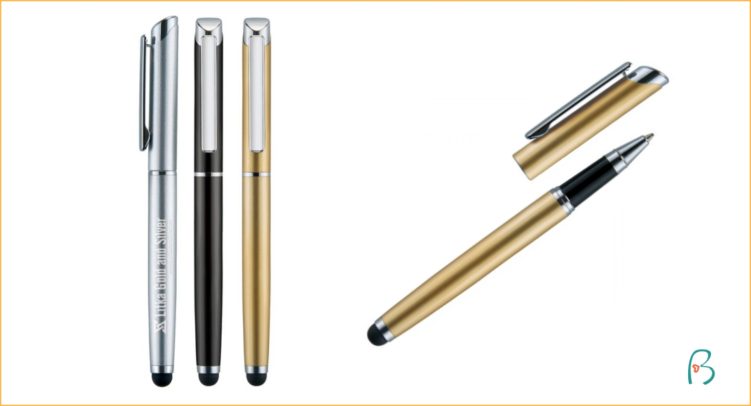 Sleek and understated the Lucas Stylus Ballpoint Pen is a must for the modern business person. Available in Gold, Silver or Black this is the obligatory business accessory today. Black stylus tip and Chrome accents complete the look. The default ink color is black.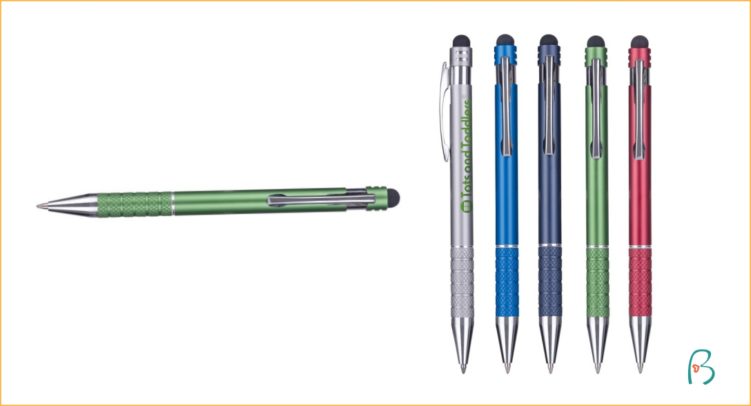 ARLINGTON Stylus Ballpoint pen is a leap forward in design. The grip is a rough patterned set right in the metal of the barrel. Clip Action allows the stylus tip to be used without activating the ballpoint. Modern corporate colored barrels and a sprinkle of chrome add to the look.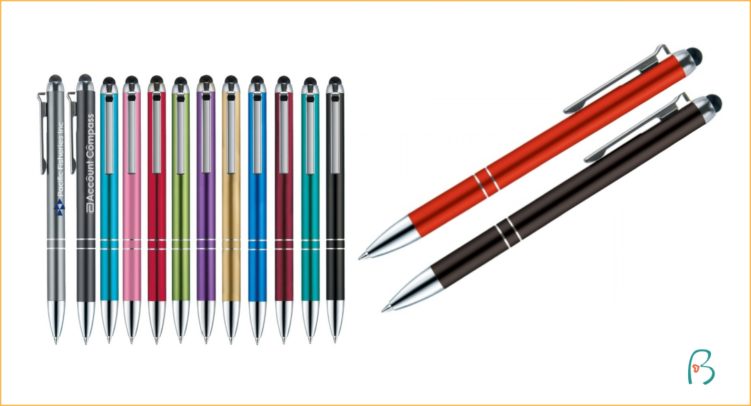 From its double rings to the dependable Clip Click action, the Caddo Stylus Ballpoint Pen exudes style and function. Top mounted stylus and the clean smooth barrel will make Caddo a regular for your writing and tablet use. Modern corporate colored barrels and a sprinkle of chrome add to the look. Default ink color is black but blue refills are available.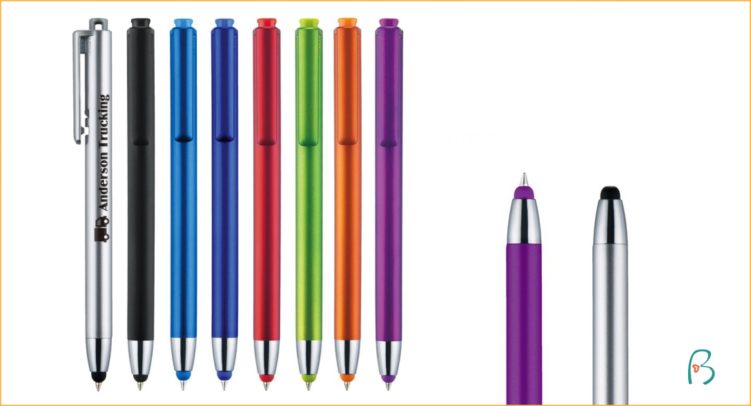 Fantasy and functionality are the hallmarks of the Celina Stylus Ballpoint Pen. Vivid barrel colors and matching stylus tips make the Celina perfect for the younger crowd so this is great must-have in your swag bag for university trade shows! Default ink color is black but you can order ones with blue ink.
HUGO Multi Function Pen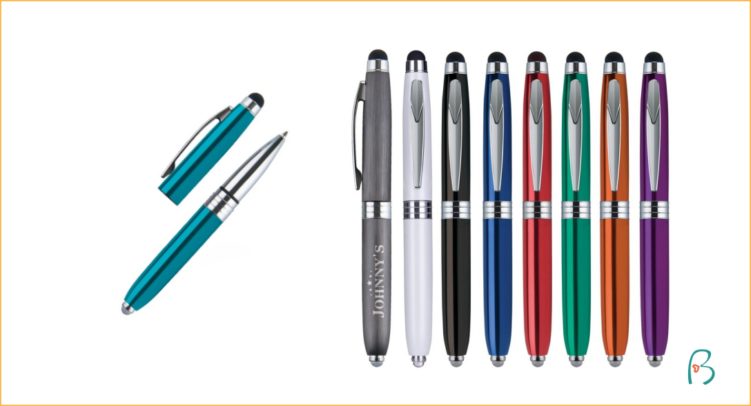 Check out our Hugo Multifunction Ballpoint Pen. It's a pen, light and stylus all in one beautiful package. Available in seven different barrel colors the chrome accents and black stylus tip complete this modern every man's tool. Consider Laser engraving on cap or personalization for the appreciated business gift!
With these super useful writing tools, we're sure people will be flocking to get a hold of these fantastic giveaways during your next trade show. Keep sharing the brand love!
P.S. Every $100 worth of orders on any of these pens means 1 vaccine for a child in a developing country. You're not only promoting your brand but you're purchasing for a good cause.