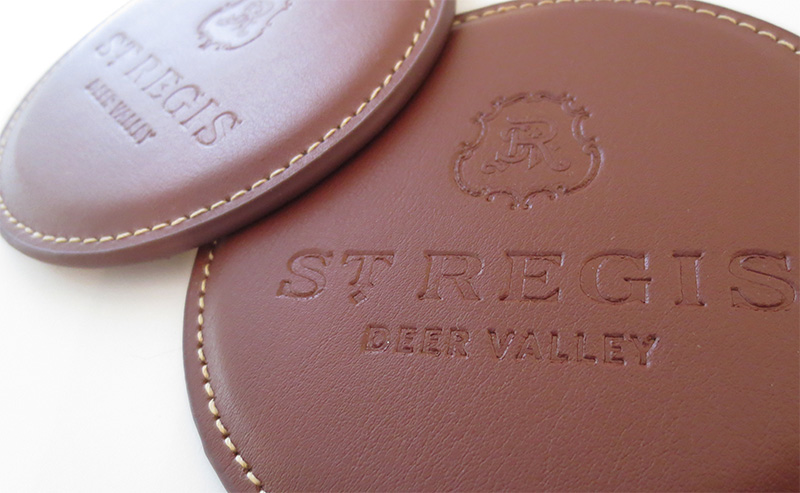 St. Regis, a luxury resort in Deer Valley, UT was in need of a branded customer gift that would be functional with a rustic appeal. The client chose these classic vintage leather coasters and they couldn't have been happier with the final result.
The debossed logo gives the custom branding a subtle, yet elegant look. The contrast stitching that borders these leather coasters adds to the rustic appeal almost giving it a handmade look. These coaster also offer an attractive price point at just $1.75 – $2.05, which includes a debossed logo.
Click here to view our other leather coaster offering.
Let's connect! Contact us or follow us on Facebook, Twitter, Instagram, & Pinterest.