The first rule of corporate gift giving is, it's NOT personal gift giving. It's crucial to keep in mind that the kind of gift you send will reflect directly on your business.
There certainly is an art to this client management practice and once you hit the nail in the head, your business is sure to benefit exponentially.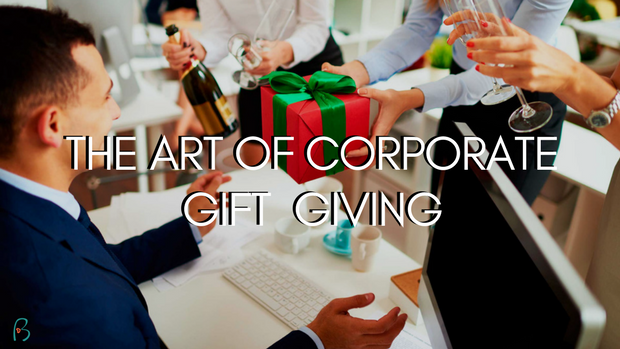 No logos on holiday gifts
While it might be tempting to add your logo on a premium holiday gift, sincerity can be best achieved if you leave it out. Instead, we recommend attaching a personal hand-written greeting card with your name and business. Adding printed materials like custom holiday cards, paper bags, or tote bags are acceptable locations for logos on business gifts.
Things to consider when gifting food items
Candies, pastries, artisan goods, and fruit baskets are popular corporate gifts all year round. When deciding on food gifts, be mindful of clients' allergies and factor in how and when the package would arrive. Make sure that the gift arrives at optimum state.
The IRS Factor
Some companies are not allowed to accept gifts and your brand has to know which clients are covered by this rule. Business gifts are tax-deductible up to $25 per person for the tax year. Packaging, shipping and delivery are not part of this total. This is not a one-size-fits-all guideline. IRS publication 463 can offer more specifics.
Cultural Sensitivity
Be aware of images and symbolism placed on packaging and on the gifts themselves. Doing basic research about other cultures goes a long way and pays off. If you're sending to a substantial number of clients, choosing a more generic gift like the Michelin Guide to Restaurants is a safe but high-value gift.
Make a list
Take note of who received gifts, what the gifts were and their costs, and whether they were sent via courier or hand-delivered. This will be helpful for your business' documentation of spend in case a report needs to be submitted to the finance department.
We at Brand Spirit pride ourselves in providing personalized customer support to help our clients find the best corporate gifts that follow best practices in for many industries.
Let's connect! Contact us or follow us on Facebook, Twitter, Instagram, & Pinterest.