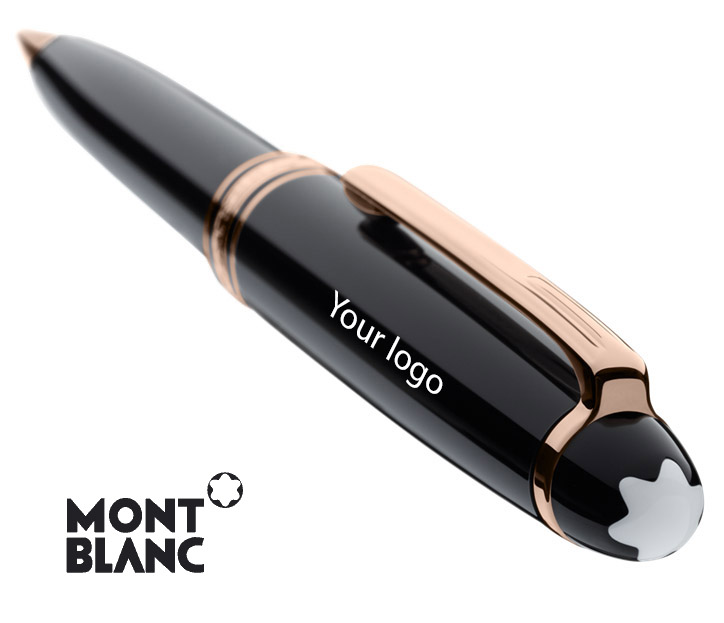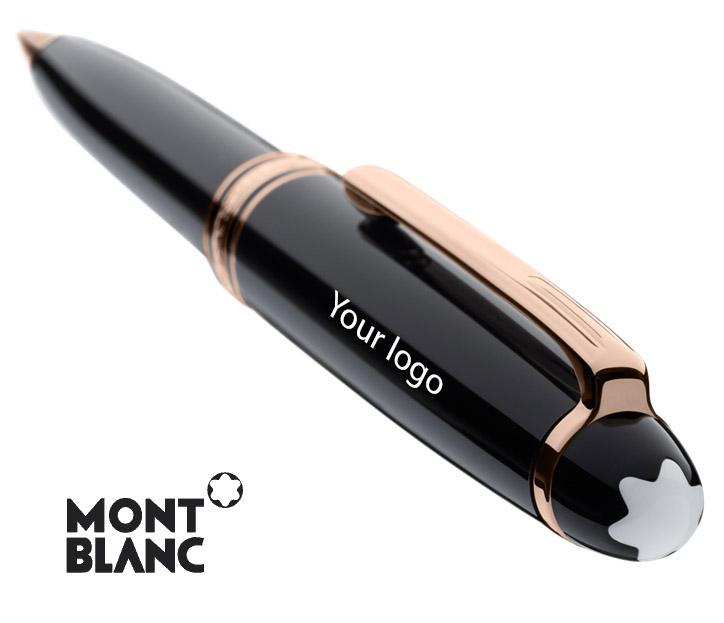 For the past 100 years, Montblanc has been known for the uncompromising quality, style and craftsmanship of their fine writing instruments.
If you are looking for a business gift that will really show your clients and business associates your appreciation, a customized Montblanc pen will relay your message of gratitude with timeless elegance.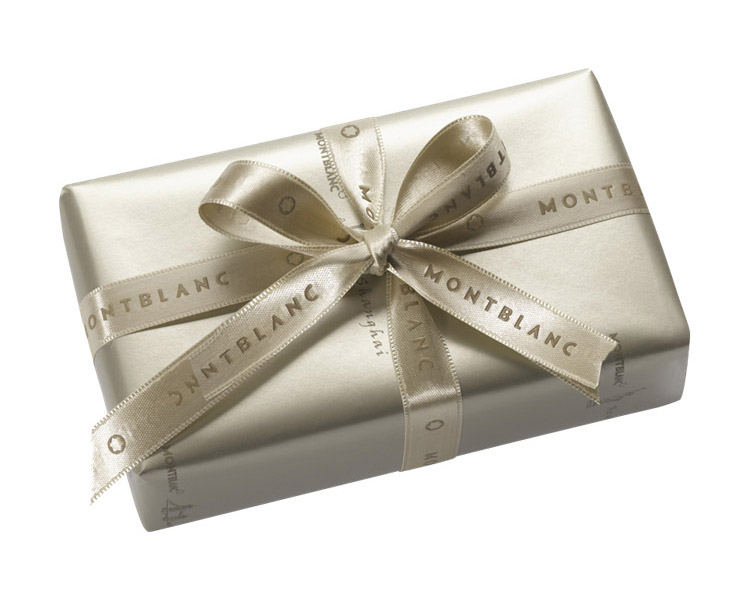 Express gratitude in the most elegant way with Personalized Mont Blanc Pens
The Montblanc ballpoint pen is a fine, twist-action ballpoint pen made from a precious resin. The gift optional packaging makes this an easy choice for gift giving. Choose the optional custom logo branding to create a personalized gift that will be cherished for a lifetime.
Make writing a truly pleasurable experience. These classic personalized pens can be custom printed with a logo or engraved and then color-filled with either silver or gold finish giving the perfect customized touch to these fine writing instruments.
To see more options for customized pens for business gifts and leave behinds, click here.
Purchase with a Purpose: BRAND SPIRIT IS A CHAMPION FOR THE UNITED NATION FOUNDATION'S SHOT@LIFE. EVERY $100 WORTH OF SALES FROM ALL THESE ITEMS MEANS WE DONATE 1 VACCINE TO A CHILD IN NEED.
No time to shop? We'll shop for you and find the perfect custom gift for your project. Find us on Facebook, Twitter, Instagram, & Pinterest or email us at info@brandspirit.com.