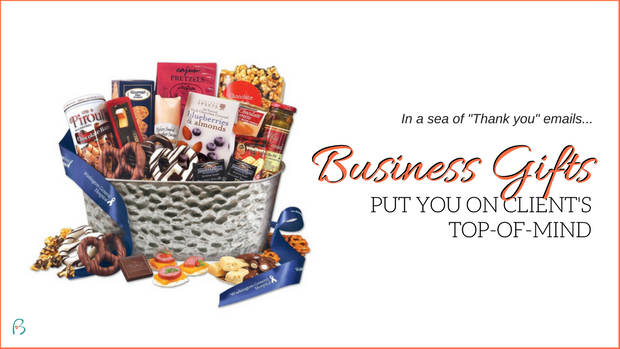 It's ironic that the more channels we have to communicate, the more unengaged we seem to be from each other. This applies to how business relationships have evolved in the past 10 years. This is especially true for start-ups and for young entrepreneurs, where "old school" client servicing and sales approach have migrated online–via email, IM, or virtual calls.
However, the trend of more personal strategies to building business relationships have come back, which means marketers and brands need to get back on the business gift giving train and think of new innovations for this traditional process.
WHY BUSINESS GIFTS HAVE BETTER CHANCES OF BUILDING BETTER CLIENT RELATIONSHIPS.
It transcends distance. With more and more brands working and collaborating on a global scale, proximity between businesses has become blurred which also means face-to-face interactions have also changed. Business gifts sent through the mail bridges this gap and having something tangible on hand is a much appreciated personal touch.
It reinforces your brand. One important note is, do not put your logo on business gifts for high-value clients. It will make it seem insincere. For instance, if you plan on sending a spa gifts basket, the best way to personalize that would be through the card. Keep it subtle and pen a thoughtful message that leaves a lasting impact to the recipient.
It keeps lines open. Sending personalized business gifts on holidays or special occasions sends business partners and clients a message that you are just a quick call away. When gifts are received, chances are, clients will respond with a call or email. This provides an opportunity for your brand to further the conversation.
Ready to start building? Let's connect! Contact us or follow us on Facebook, Twitter, Instagram, & Pinterest.