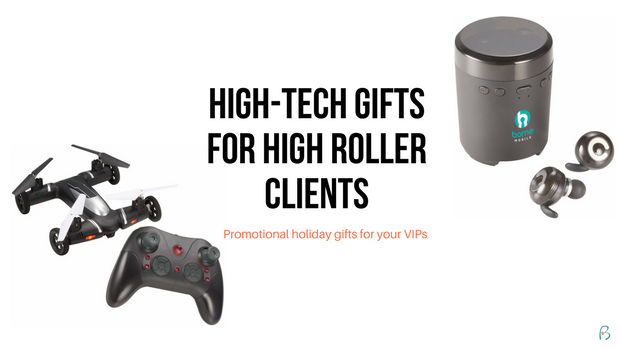 You want to say thank you to customers and clients that love technology. We want to help you pick the right one. Match made in heaven!
Nothing says "I appreciate you!" more than a high end gift – but we know that sorting through all of the premium promotional products out there to find a suitable fit can be exhausting. Don't worry – we've got your back AND the perfect gift for every client on your list.
FOR THE FITNESS OBSESSED
ifidelity Wireless Speaker and TruWireless Earbuds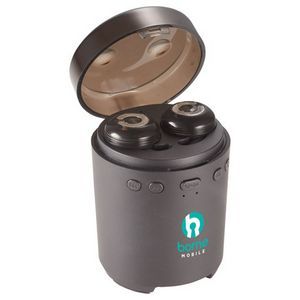 Everyone loves a 2 for 1 deal, right? This wireless speaker and earbuds combo will impress your client that loves to stay fit. The ergonomic design and truly wireless capabilities of these earbuds (seriously – no wires at all!) make it easy to go for a run or lift some weights without those pesky wires getting in the way. The carrying care for these bad boys doubles as a charging station and a Bluetooth speaker. Score.
FOR THE ADVENTURE JUNKIE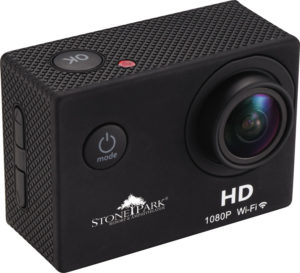 The HD Action Camera packs a premium quality punch for those clients of yours that can't resist an adventure. It comes equipped with a 1080p HD lens and a 2" LCD screen to capture all of their extreme moments. Whether they're on the trail or in the water – the 13 additional accessories including a waterproof case, helmet mount and handlebar mount guarantee that their footage is captured.
FOR THE KID AT HEART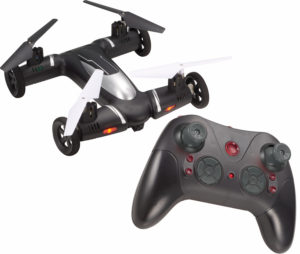 This Remote Control Drone Car is perfect for the client that didn't want to grow up. The drone has the ability to fly in the air or drive on the ground, and features an advanced stability system that makes it easy to operate. Once they've mastered the craft, this drone can perform aerial flips! Includes a rechargeable battery, USB battery charging cable and extra propellers – just in case.
FOR THOSE WHO LOVE CUTTING EDGE
Virtual Reality Headset with Headphones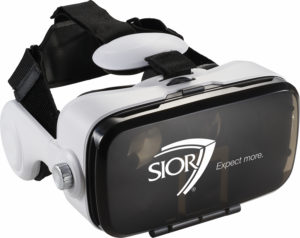 Transport your client to a faraway place when they try on the Virtual Reality Headset with Headphones. Truly a premium piece with an affordable price tag, this headset includes headphones that plug right into your smartphone, engaging all of your senses in the VR world! All they have to do is download any VR or 3D app on their phone and their journey in to the world of VR begins.
Need some additional help picking out a premium tech gift? Contact us or Follow us on Facebook, Twitter, Instagram, & Pinterest.