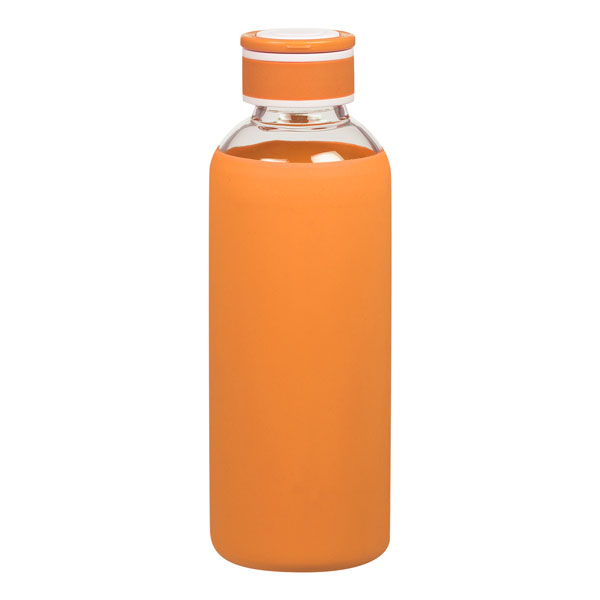 Logo Customized glass water bottles is a trending drinkware promotional product. Another in the line is the promotional glass bottle for hot and cold beverage that's shatter-resistant, making it ideal for sporting events and outdoor use. A bulk order for these water bottles are delivered within 7 working days with your business logo imprinted on them.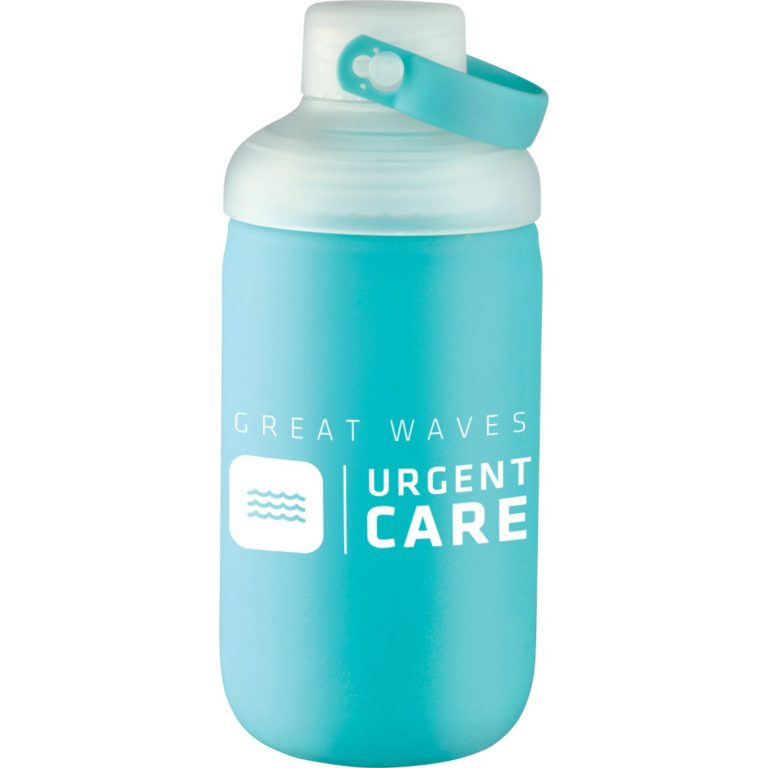 One of the hot new trends in on-the-go drinkware is glass. Glass is a great alternative to aluminum, stainless steel or plastic for many reasons. It's stain and odor resistant, doesn't change the flavor of your beverage, it's eco-friendly and many are dishwasher safe such as this Poppi Glass Water Bottle. Logo's really pop on the rubber sleeve as well.
This personalized sport water bottles are also chemical free, BPA free and nontoxic and is available in 4 colors. Glass is easily recycled, making this bottles an earth friendly product.
Purchase with a Purpose: BRAND SPIRIT IS A CHAMPION FOR THE UNITED NATION FOUNDATION'S SHOT@LIFE. EVERY $100 WORTH OF SALES FROM ALL THESE ITEMS MEANS WE DONATE 1 VACCINE TO A CHILD IN NEED.
No time to shop? We'll shop for you and find the perfect custom gift for your project. Find us on Facebook, Twitter, Instagram, & Pinterest or email us at info@brandspirit.com.