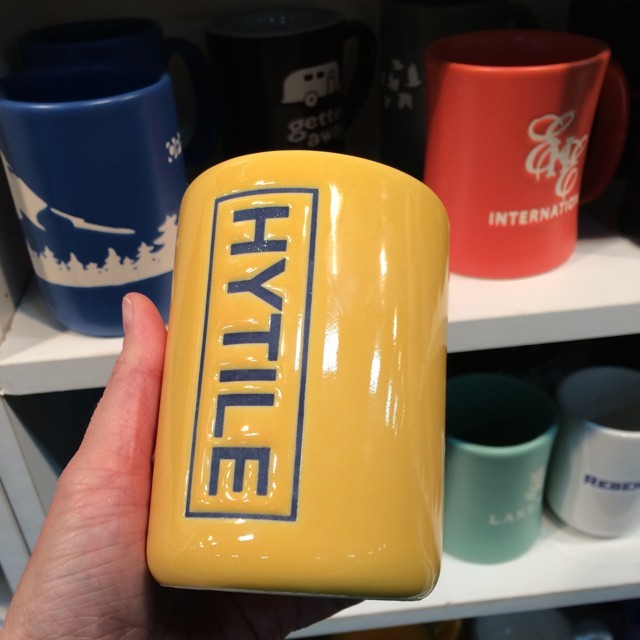 Deep etched logo mugs with attractive colors are eye catching
Mugs are tried and true promotional products. They are always an appreciated gift and usually make it into our personal or work cupboards where they are subsequently used on a regular basis.
These deep etched mugs take the idea of custom branded mugs to a whole new level. Rather than the traditional screen print or pad print, deep etched mugs give the logo a puffy…sort of hand crafted / artisan look.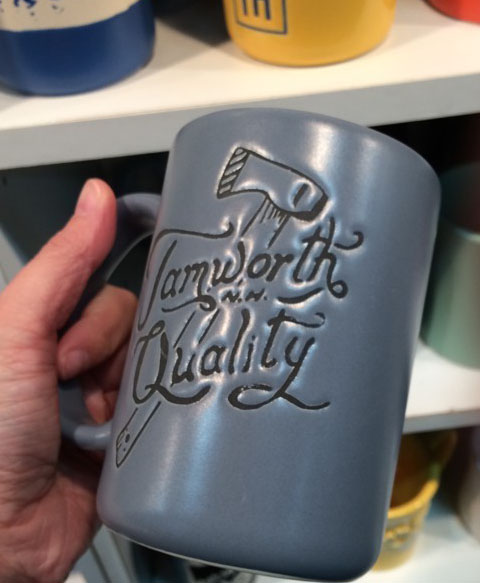 This deep etched ceramic mug adds extra flavor to your morning coffee!
When deep etching a mug, the white/off white color of the base ceramic stoneware is revealed. You can either keep that base color or color fill it with the following colors: Yellow, Blue, Green, Off White, Red/Brown, Orange, Gray, Purple, and Black.
Other fabulous variations of etched mugs include sand carving (white mug) and sand blasting with color fill (yellow mug). You can get in touch with us to find out more.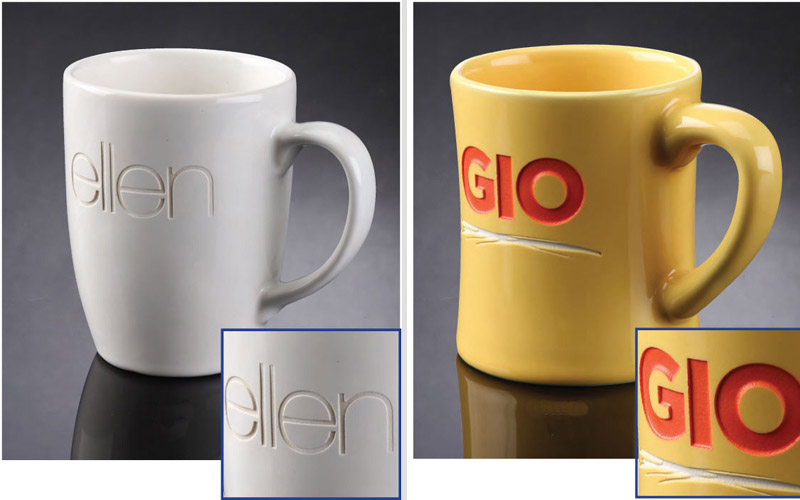 Custom sandblasting mugs gives every logo a cutting edge
If you like the look of deep etching but your logo has a more polished, defined look, then sand blasting would be a better option. You can still add color fill to sand blasted logos, it just won't have the same puffy, handcrafted look that the deep etching provides.
Purchase with a Purpose: BRAND SPIRIT IS A CHAMPION FOR THE UNITED NATION FOUNDATION'S SHOT@LIFE. EVERY $100 WORTH OF SALES FROM ALL THESE ITEMS MEANS WE DONATE 1 VACCINE TO A CHILD IN NEED.
No time to shop? We'll shop for you and find the perfect custom gift for your project. Find us on Facebook, Twitter, Instagram, & Pinterest or email us at info@brandspirit.com.