Sensational Gifts With Mason Jar Candles
South Georgia Banking Company, a innovative bank that caters to local customers in South Georgia, was in need of a Southern-style business gifts that captured the essence of their brand. Read more.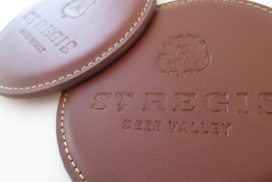 Vintage Leather Coasters As Client Gifts
St. Regis, a luxury resort in Deer Valley, UT was in need of a branded customer gift that would be functional with a rustic appeal. Read more.
Custom Tattoo Sleeves Become "Hit" At Conference
PreventionGenetics needed custom nylon tattoo sleeves for use a giveaway at an upcoming genetics conference. Read more.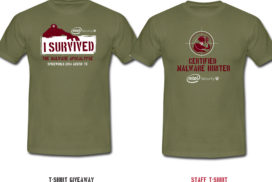 Screen Printed T-Shirts For Intel Giveaway At Tech Conference
McAfee, An Intel Company, needed some hip, yet budget-friendly, screen printed army-style T-shirts for conference booth staff to wear as well as to giveaway at SpiceWorld. Read more.
Napkin Notebooks Helps Business Promote Big Ideas
Chango, a programmatic advertising platform, makes advertising more relevant to consumers, translating into better results for their happy clients. Read more.
Fans Rock Out With LED Cheer Sticks At The MTV Awards
MTV gave fans more than fantastic thrills and rockin' entertainment at their 2015 Fandom Fest Awards held at Petco Park during this years' San Diego Comic-Con. Read more.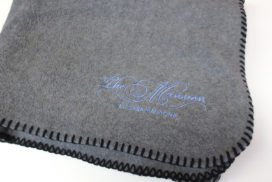 Branded Gifts For Guests At Luxury Corporate Event Estate
The Mansion at Casa Madrona is an elegant getaway near San Francisco that needed cozy blankets to be used by guests in the outdoor seating areas and near the fire pits. Read more.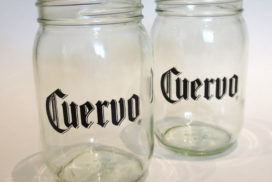 Tequila Brand Uses Old-Fashioned Mason Jars In Promotion
Check out these mason jars we recently produced for a Cuervo promotion. Read more.