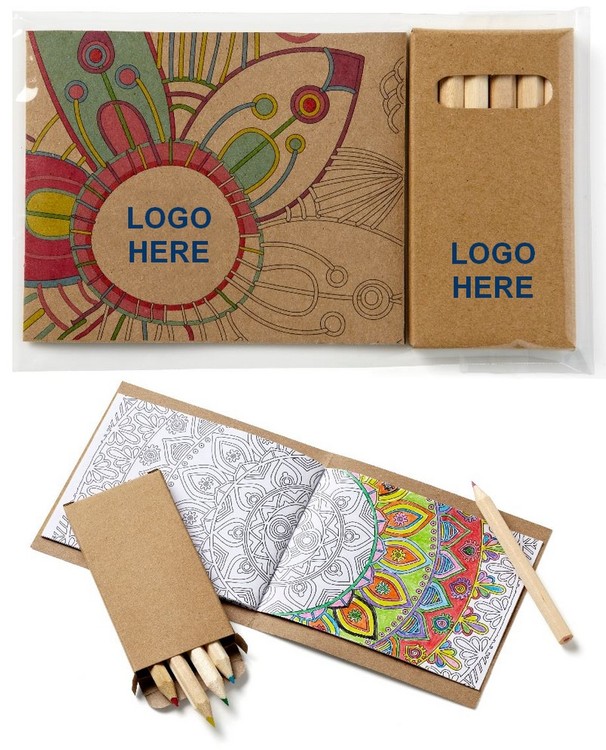 Marketers looking for a fresh new promotional product idea should consider the increasing popularity of adult coloring books. Adult coloring books are a wonderful way for people to relax and relieve stress. There's also something quite meditative and addictive about filling in the designs and patterns on the page with color.
This Adult Coloring Book and Pencil Set shown above is low cost promotional item that is perfect for use as giveaways at trade shows, conferences and other events. With it's compact, on-the-go size of 4-1/4″ x 3-1/2″, it's also a great business gift for a travel events or promotions. It comes with 32 pages, each showcasing a unique stress-relieving pattern. Your company logo is custom printed directly onto both the kraft brown coloring book and pencil set. Click here to view additional product information.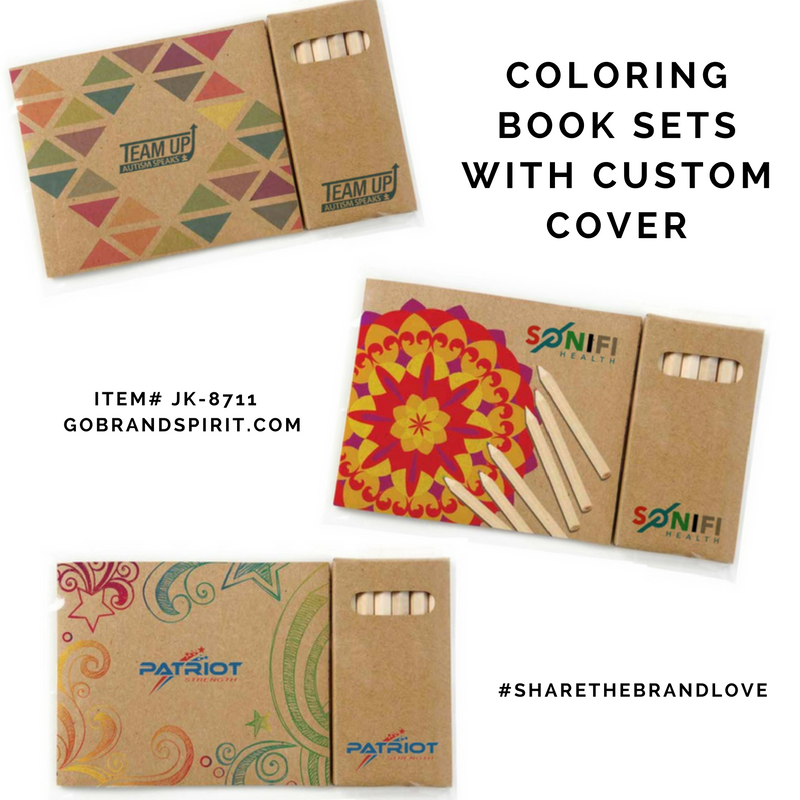 Looking to get a bit more creative with your custom graphics? Then opt for the custom cover option where your full color custom book cover design can be printed. This custom branded adult coloring book set comes with 6 colored pencil which also included your custom logo printed on the pencil box. Click here to view product ordering information.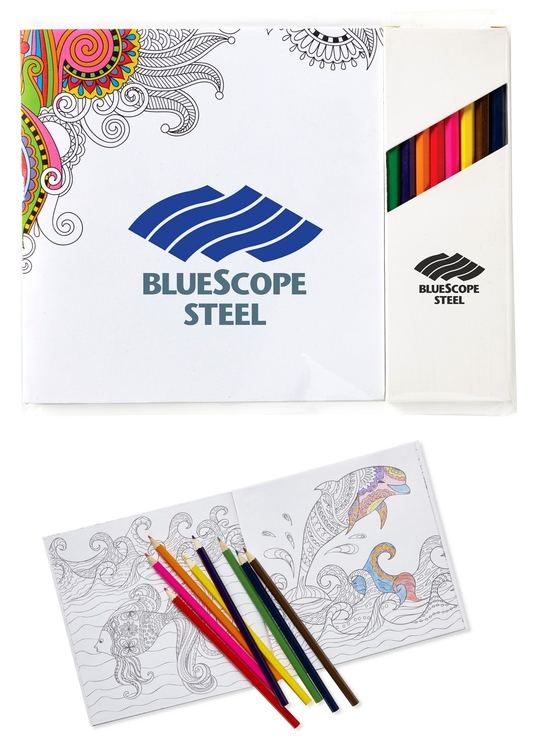 The Deluxe Adult Coloring Book Set comes with 8 colored pencils is a larger, 7″ x 7″ size. It includes 24 pages filled with unique patterns and designs to give many hours of enjoyment. Your full color logo and other custom graphics are printed onto the white cover. Bulk pricing starts at $5.99 for 50 customized books. These can be produced in just a few business days, ready to take your promotional project to the next level! Click here to view additional product information or to request a sample.
Need additional promotional gift ideas? Contact us directly and let one of our branding specialists help you create a winning promotion.