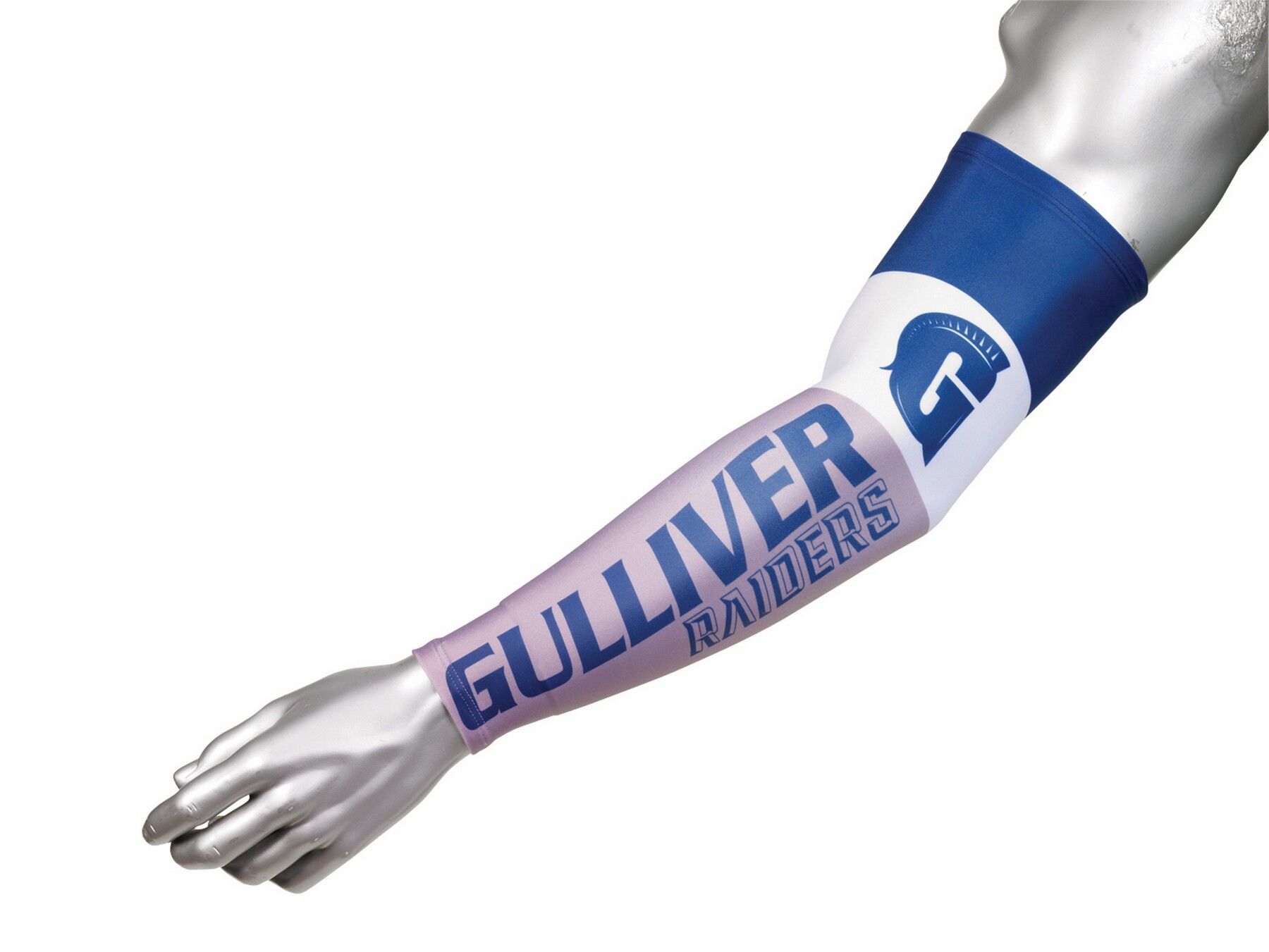 Customized compression sleeves are one of those giveaway items that get snatched up quickly by sports fans and athletes alike.  Not only are they a fun wearable to show fans' team spirit, they also serve practical functions such as UV protection to keep athletes cool in the sun and moisture management to keep people warm when inactive.
The Prosleeve arm sleeve shown above is made in the USA and includes your full color custom graphics over the entire sleeve.  Since the imprint is sublimated onto the sleeve, it feels just as soft as the polyester/spandex fabric.  It also stretches to fit most any adult.
One of the benefits to ordering these USA made sports sleeves is that you can order as few as 25 and have them produced in just 2 weeks. This particular style is sold as single sleeves.
Click here to view additional product information.