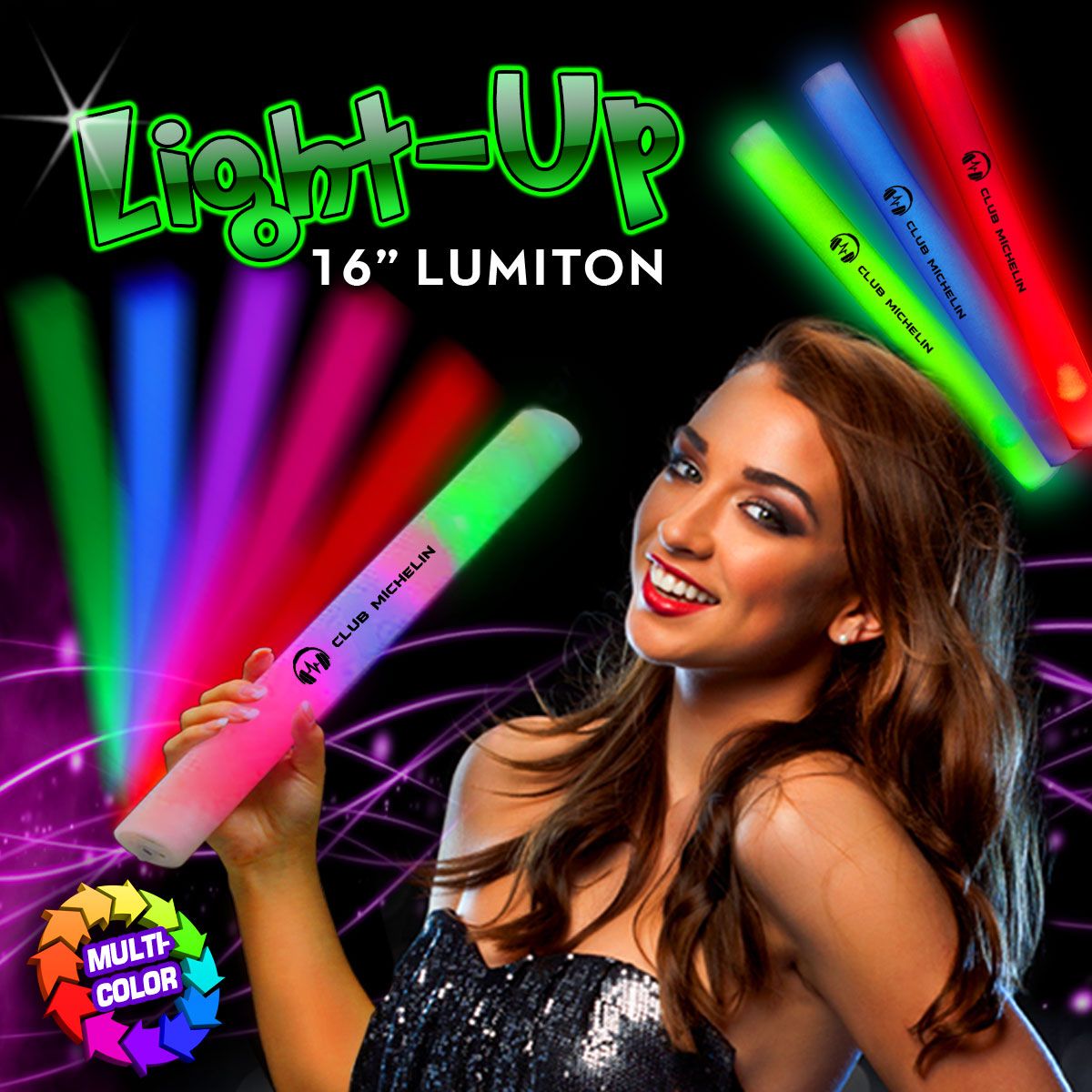 Are you looking for a promotional product that will bring the fun factor to your concert, festival, sports game, night club or other nighttime event?  These customized 16″ LED Foam Batons are proven to create that cool, festive vibe that can really excite a crowd at any event.  You can wave them quickly for a dragging light effect or simply hold them high to show your support.
Choose from colors such as green, blue, pink, orange, white or multi-color.  Your custom promotional message or branding is printed onto a 4″ x 5″ wrap-around decal.
Spread the spirit, support your team and light up the stands with 16″ Foam LED Cheer Wands. These Light Up Team Spirit Sticks will boost your pep rallies and bring people together. 16″ Foam LED Cheer Sticks will no doubt get your team pumped up and primed for a winning!
LED Foam Sabers are perfect for trade shows, dinners, promos, concerts, dance floors, festivals, Universities and High Schools, and, of course, the big game.
Click here for additional product information.