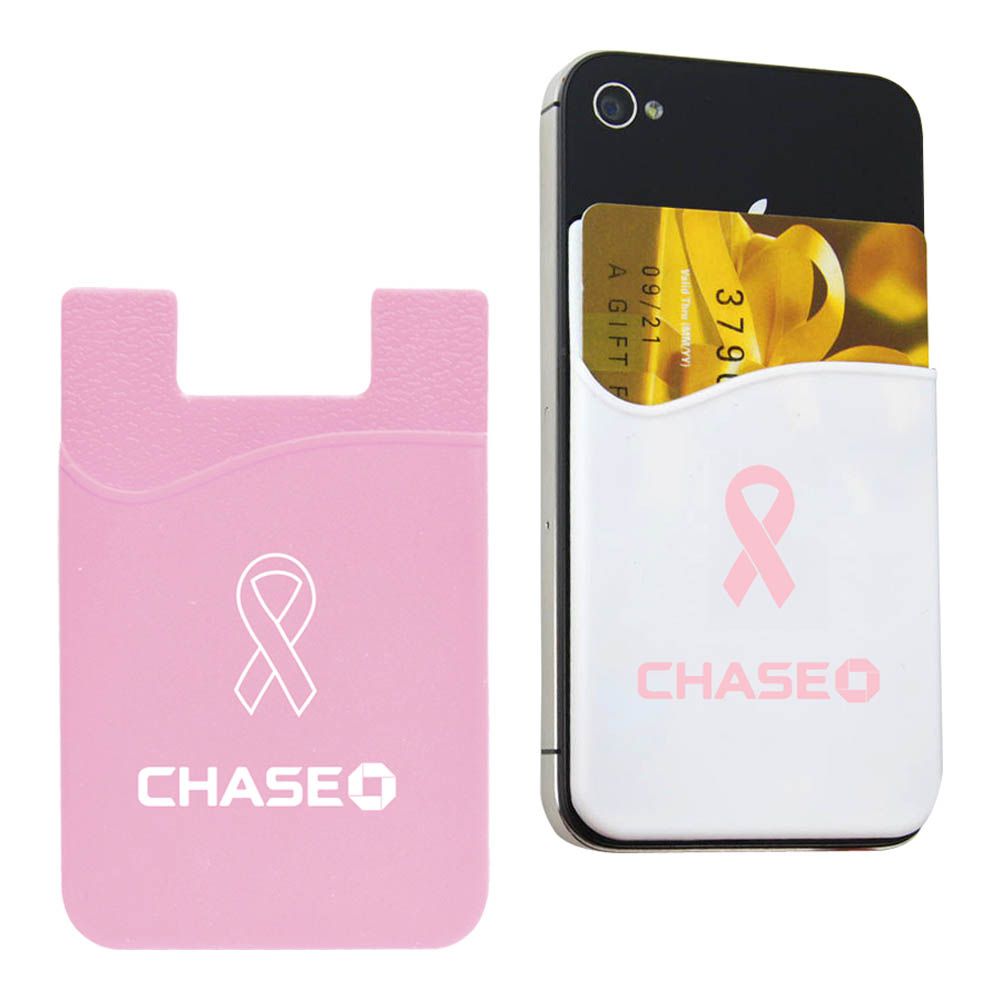 Is your company in need of ideas for gifts or premiums to use as booth giveaways for upcoming trade shows or conventions?   If so then you're in luck!  We've put together a list of some of the top promotional products used to not just to draw visitors to your booth but to also keep them engaged with your brand long after the event.
The silicone phone wallet shown above is hands-down one of the best promotional items to come along in the past couple of years.  If you don't currently have one on your phone, you are really missing out on a handy product.  It's basically a silicone pocket that sticks to the back of your phone using a 3M removable adhesive.  Inside you can fit 2-3 credit cards, drivers license, membership cards, cards, cash, etc.  Your logo is printed at a nice large size directly onto the pocket, placing your brand right onto the back of someone's phone. Marketers can't ask for much better branding opportunity than this.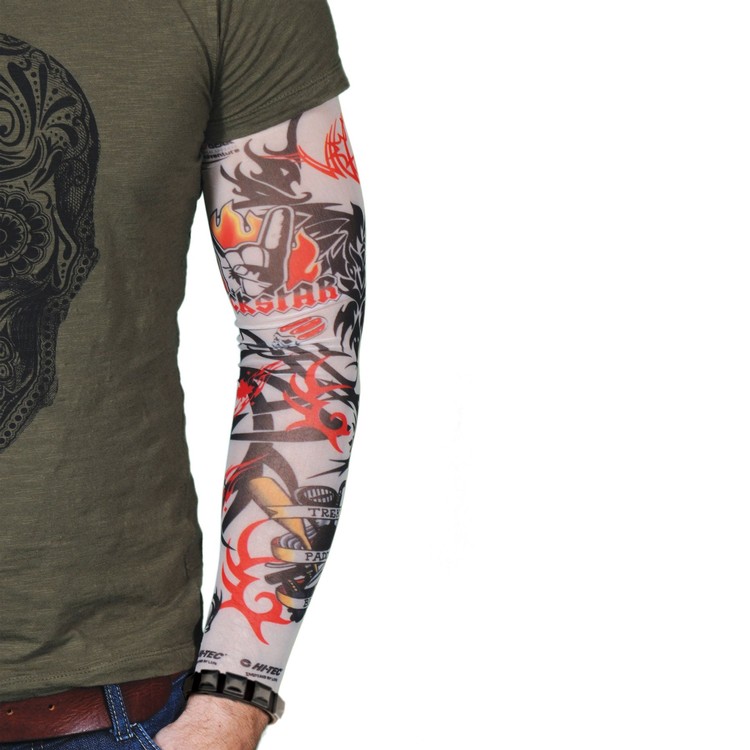 If you want to be the "cool kid" at you convention, these customizable tattoo sleeves will do the trick. Custom printed tattoo sleeves are edgy and create excitement on the show floor.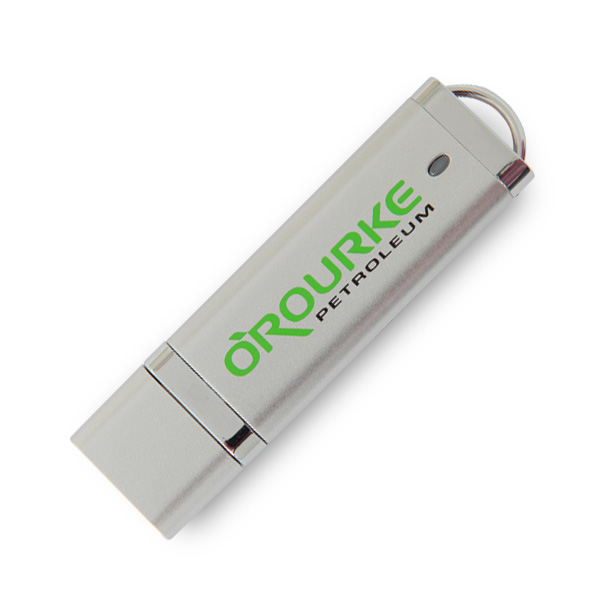 Custom printed USB flash drives are always handy to have on hand when portable storage space is needed.  It's an excellent travel gift and is small and portable.  Plus who doesn't love getting tech gadgets.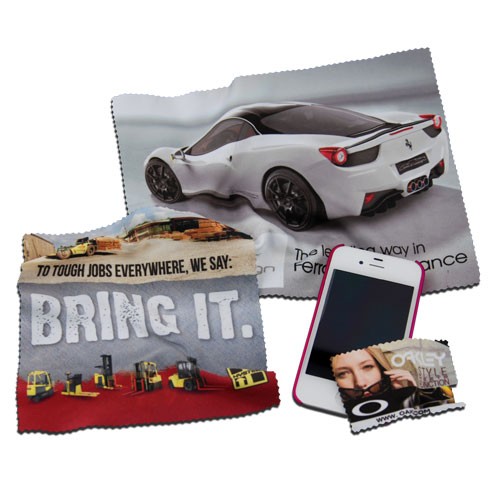 Microfiber cleaning cloths are perfect for cleaning dirty mobile phone screens, glasses, laptop screens and more.  They are compact and easy to give away at your booth. Custom promotional microfiber cloths also give marketers a large printing area, ideal for conveying your brand message.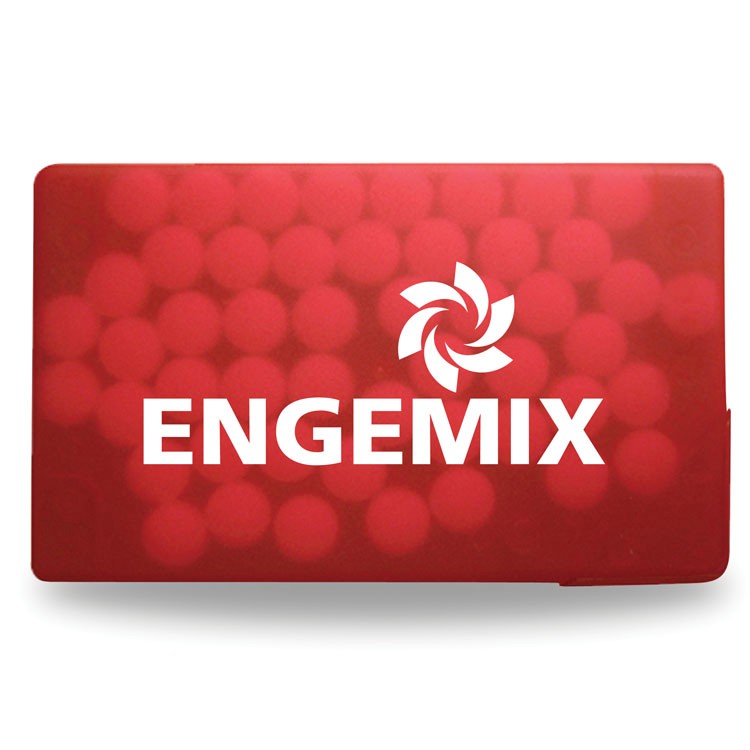 Custom branded mint cards are a low cost giveaway that your prospects will find handy and refreshing both at the show and beyond.  With all the talking that happens at trade shows, it's always helpful to have mints on hand to freshen your breath and moisten your mouth.
Click here to view additional trade show giveaway ideas.