We're strong advocates of staying hydrated or caffeinated. Everyone has their choice of liquid fuel to get them through the day and one important part of this daily ritual for many of us is being able to have the right kind of travel tumbler –whether we're rushing from home to the office; or from work to the gym.
Travel tumblers are great and thoughtful items to add as gifts or giveaways because everyone needs them! They're also easy to customize and they're the type of cool merchandise that people keep and actually use.
So, what are ideas for great travel tumblers that can easily be customized to send out as giveaways? This list is a range of both affordable and higher-end travel tumbler options.14 oz. Double Wall Acrylic Hollywood Tumbler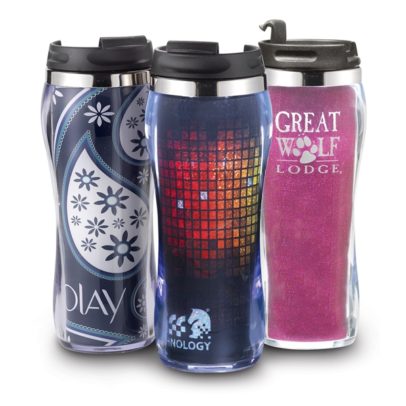 Price: $6.45 for a minimum order of 48+ pieces
The Hollywood tumbler offers great features with its double-wall construction, 16 oz. capacity, and screw on plastic flip-up lid that's also spill resistant. It's also dishwasher safe. You play with the design with several options for imprinting. Keep it simple and clean with just your brand logo, or go all out with some graphics for your event.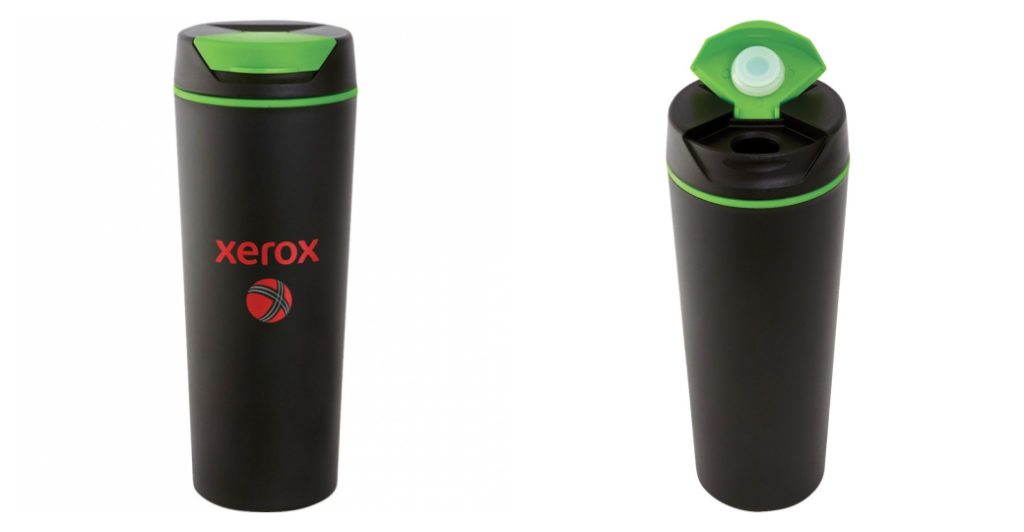 Price: $4.10 for a minimum order of 100+ pieces
This travel tumbler has Polypropylene Liner which means it's strongly reinforced and keeps your drinks warm for a longer period of time. Its double-walled construction with black exterior and color liner has a very premium feel. In addition, the color flap on the lid locks snugly into place when in open or closed position. The twist-on lid is also no-fuss and this drinkware is BPA free. This comes highly recommended for trade shows and bulk gifts for special occasions.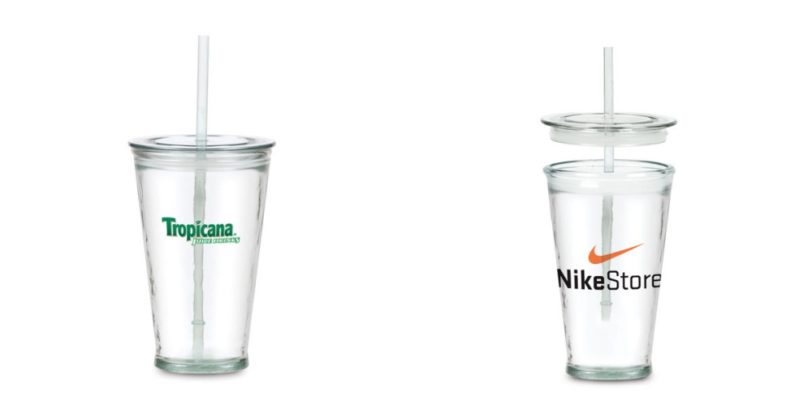 Price: $4.72 for a minimum order of 48+ pieces
We can't forget travel tumblers for cold drinks, of course. This single-walled glass tumbler has been spotted in so many big trade shows this summer and it's great real estate for your brand or your cause. It's dishwasher and microwave safe too so expect these to go flying off your booths.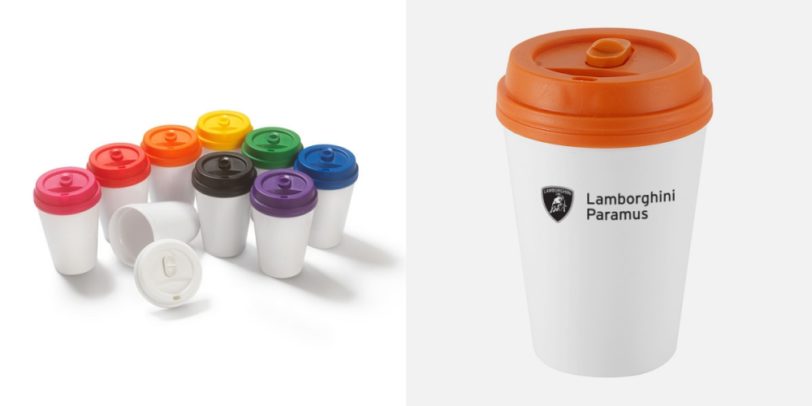 Price: $3.90 for a minimum order of 288+ pieces
These colorful plastic travel cups are a great addition for your swag bag. They're fun, colorful, and affordable! They also make great gifts because of how easily you can customize it. And before you think about the fact that it's made of plastic, it's important to note that these cups are made of biodegradable materials, which is god news for the environment. It's small enough to fit in corporate coffee machines and is top rack dishwasher safe. We also recommend it because it's BPA free with a screw on, slide open & close spill-resistant lid.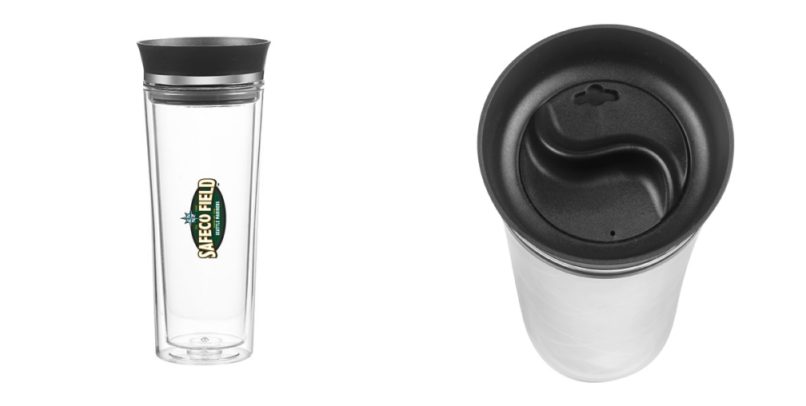 Price: $6.30 for a minimum order of 48+ pieces
If you're looking for a bigger travel tumbler, this double-walled option might be it. You can keep it simple and have your brand printed on it or you can choose to cover the entire wall with a cool print. It's dishwasher safe and spill-resistant like the others we've recommended. What they also love about it is its easy-to-slide lid, making it a convenient feature when you're driving.
Tumblers with a Cause
On top of all the great features of these tumblers, every purchase also means you're donating to children in need of vaccines in a developing country. So you're not only sharing your love for your brand but you're also purchasing with a purpose.
If you're interested to order these items, get in touch with us at info@gobrandspirit.com.