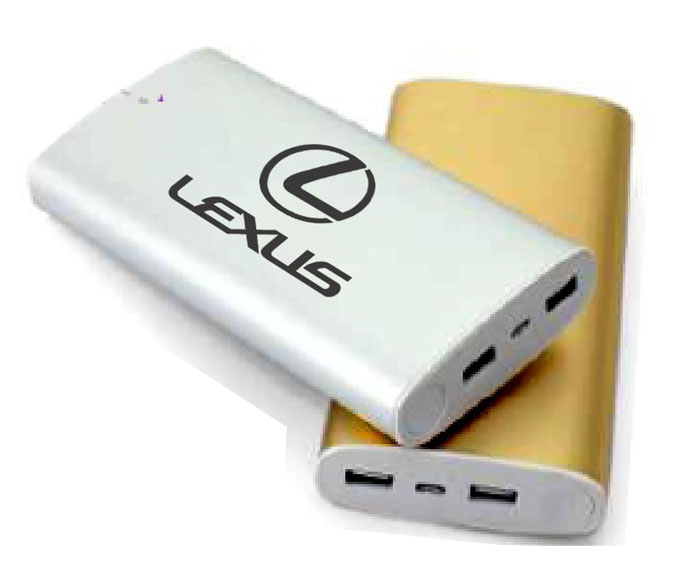 Everyone can use more power in their lives. Give your clients and employees the power they crave with this super-charged, 20,000 mAh branded power bank. This portable charger quickly charges smart phones and tablets on the go. It features dual USB ports so that users can even charge two devices at once. Perfect for keeping devices powered up at trade shows, meetings and while traveling.
Have you ever been at a convention or meeting and had to go back to your hotel room or other meeting space to plug your phone or tablet into an electrical outlet to get a charge? This will never be an issue if you carry one of these handy devices.
mAh (or milli Amp hour) indicates the measure of a batteries storage capacity. The higher the milli Amp, the more energy is stored. Most standard power banks have an mAh rating of around 2,000 – 2,400 mAh. The Mondeo Power Bank features a whopping 20,000 mAh, thus giving it the ability to charge devices quickly – and even charge two devices at one time.
This high powered USB charger makes an ideal branded business gift under $25.00. It comes with your logo and other custom message printed up to 2 colors and even includes free set ups and free shipping.
Click here to view additional product and ordering information.