Automotive accessories that add convenience while on the move are always welcome as gifts. We are featuring such a product here to target clients looking to impress people who drive to work. The personalized cups with coasters featured here are hugely popular among our customers. They are full color cups with coasters that can be used in moving vehicles that have a cup holder.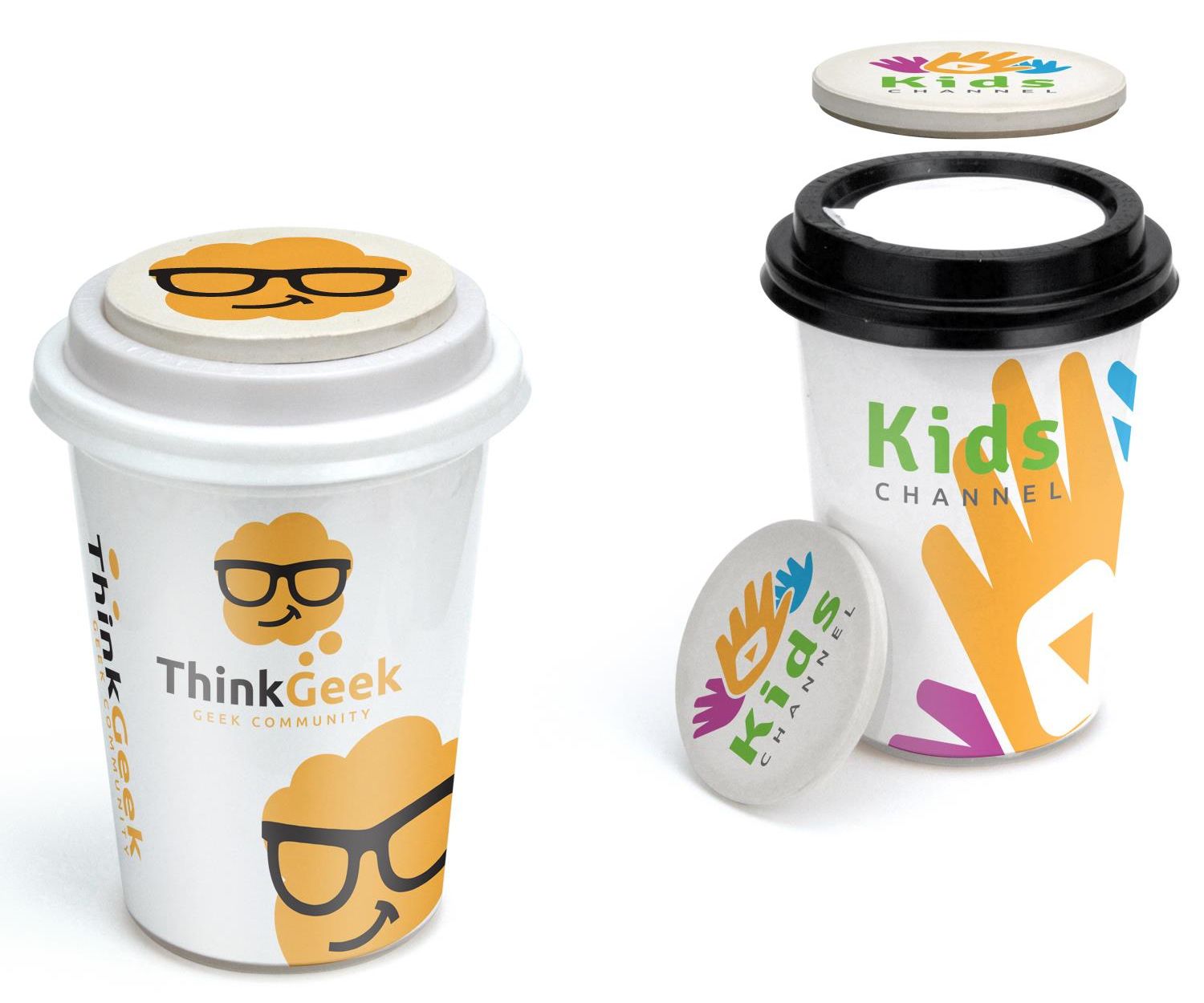 Promotional car gifts for giveaways
This economically priced product is available for individual bulk prices ranging between $4.50 and $6.01. This tissue to-go cup comes with 2 absorbent car coasters. These tissues can be used by anybody travelling in a car. It can also be used on a golf cart, truck or boat. The accompanying lid is available in 2 colors. Pick the color that best suits your branding needs.
You can place an order conveniently online. Or you can get in touch with us to learn more about this custom printed cup holder with logo.