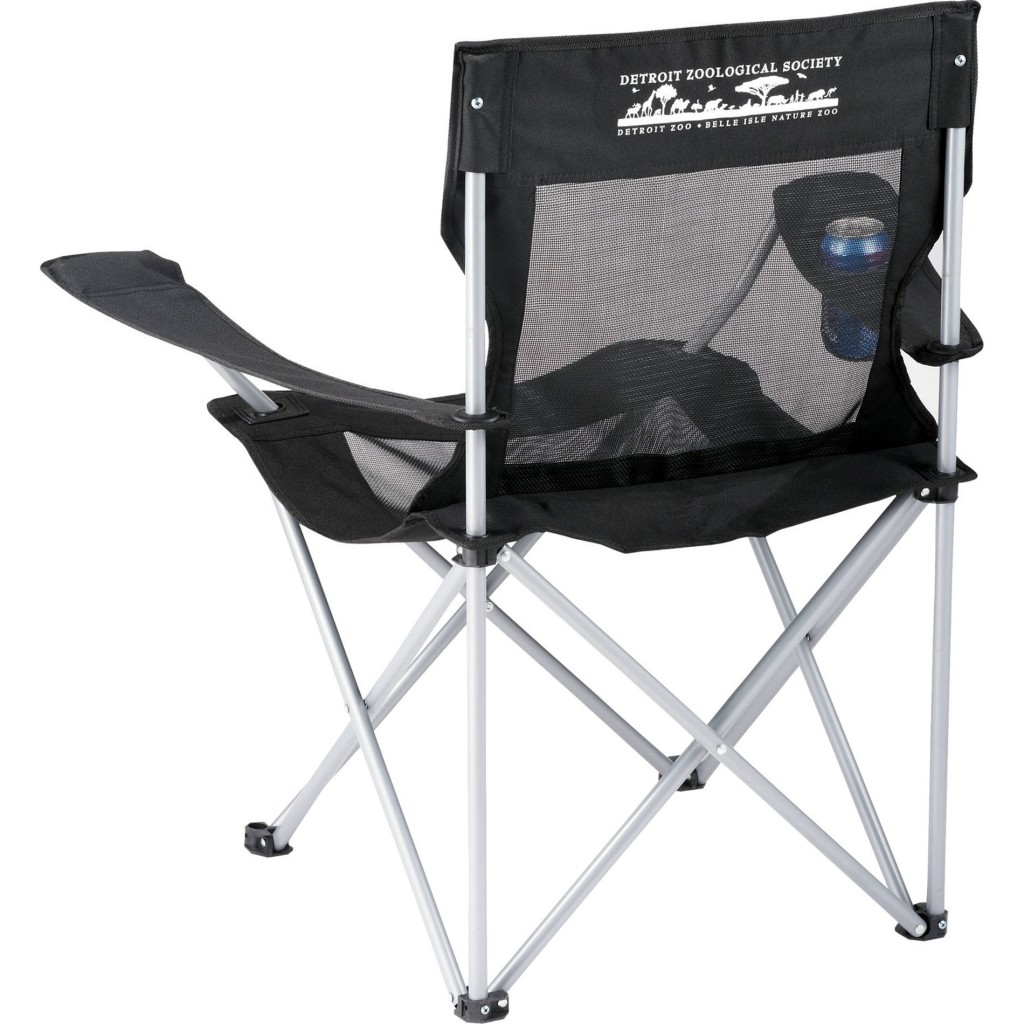 An estimated 45 million Americans went camping during the spring of 2015. These are massive numbers that prove how popular camping is in the USA. It also explains why camping gear is a hit as marketing tools or business gift.
A custom imprinted camping chair will do your business a world of good wherever it is taken outdoors.
The impressive imprint area will easily get your logo noticed!
The Mesh Camping Chair is a product capable of helping your brand get noticed outdoors. It is ideal for camps, concerts and other outdoor events where a chair will come in handy.
Made of lightweight construction, this chair features breathable mesh fabric. It helps to keep the user comfortable and cool during outdoor events.
This chair easily folds to fit in a carrying case with a strap. Armrests are provided with cupholders. Available in black, this product can be bought for as low as $19.98.
Interested in more outdoor promotional product ideas? Contact us for insights on business gifts for outdoor events.