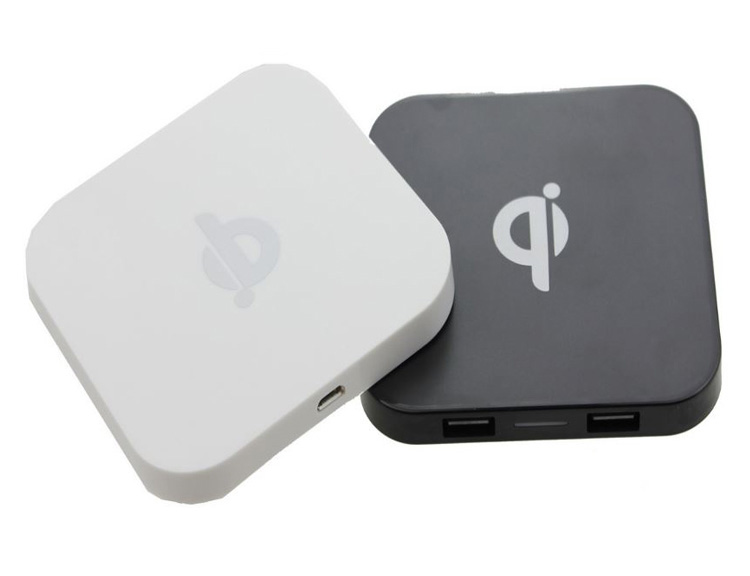 Looking for a cool new tech gadget to give away as a corporate gift? This square-shaped Wireless Qi Charging Pad is the next hot new tech-toy, charging phones without the need to plug any wires into a phone. It's quite easy to set up and use. Simply place any compatible, Qi-enabled smartphone onto the pad and the phone begins charging.
This particular model shown above comes in your choice of white or black and can be custom printed up to 4-colors when you order these Qi Wireless Charging Pads in bulk. With a cost ranging from $10.00 – $13.33, they come with a surprisingly low price given that the perceived retail value is around $49.95. Find out more about ordering this item here.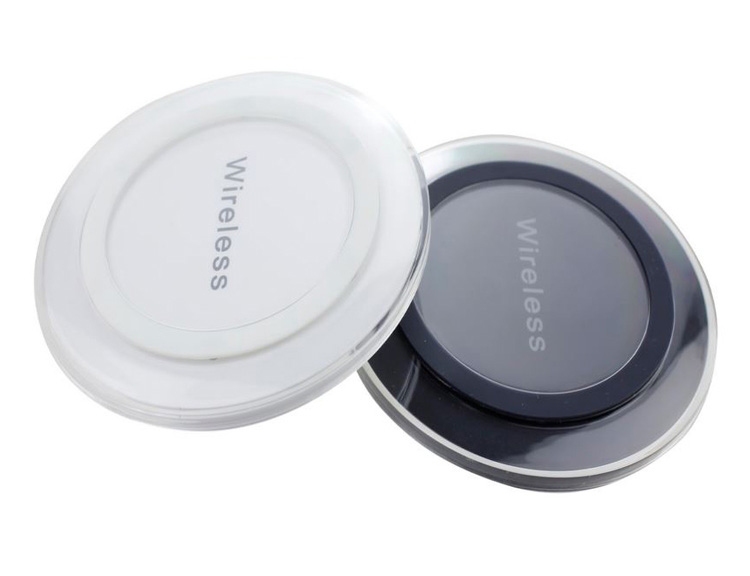 These round shaped Qi Wireless Charging Pads look nice and sleek with a shiny white or black finish. The bulk pricing includes a custom logo printed on the surface up to full 4 colors or you also have the option to opt for laser engraving instead. The pad size is 3.75″ diameter just .70″ thick. This wireless charging devise comes with an LED light which indicates if your phone is not aligned properly to ensure that it can get a good charge. Click here to view product ordering information.
Need additional ideas for cool technology-related business gifts? Contact us today.