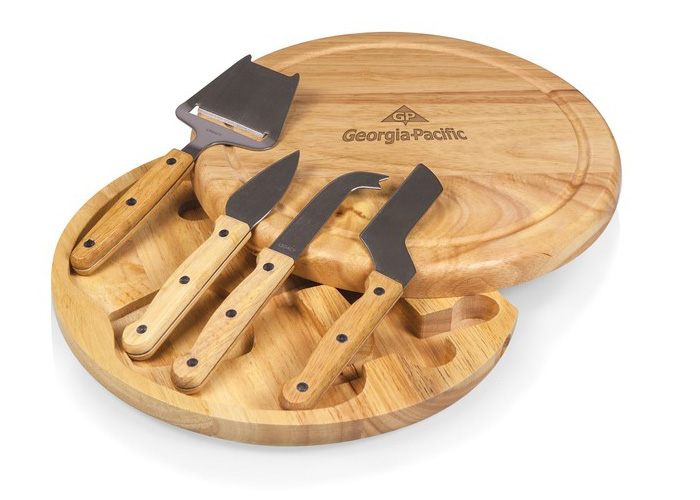 Food-related gifts items such as custom branded cheese board sets most always make excellent business gifts since they are not gender specific and straddle between function and luxury. Gourmet and specialty foods, including specialty cheeses are more popular these days than ever.  Why not give a handsome cheese board that your gift recipient will be able to enjoy with family, friends and guests for years to come.
Pictured above, the Circo Round Cheese Board Set swivels open to reveal 4 cheese cutting tools inside.  Your logo is laser engraved directly into the wood on the center of the cheese board, making a subtle, but strong branding statement.
This 3-piece cheese board set comes with a single knife, board and a tempered glass cutting disc.  The glass disc has a nice large area of 5 1/2″ diameter for custom printing your logo or you can opt for printing directly onto the board instead.  The dual function, fork-tipped knife has a open hole design to prevent the cheese from sticking to it.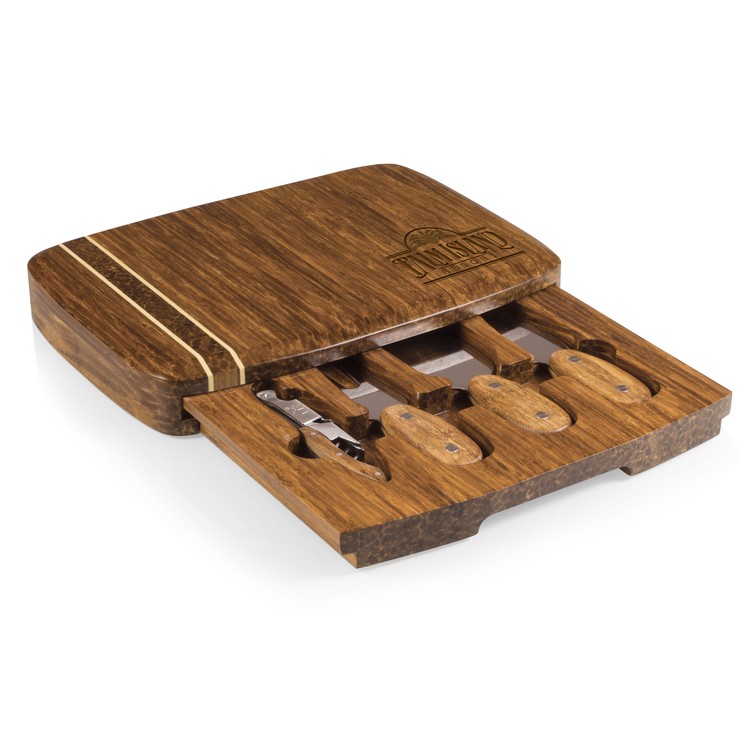 If you're looking for a more upscale gift, this crushed bamboo cheese board set is certainly on the more fancy side of the scale.
Want to see additional ideas?  Click here to view a variety of other cheese board sets that can be custom branded with a logo.