Promotional see through bags have gained popularity in the advertising world for a variety of reasons. Among them is the fact that they work great as goodie bags. Businesses understand that it is a good idea to personalize clear totes with custom logo to ensure people remember their brand.
Fill our personalized frosted gift bags with freebies people will love to own. All our bags are made of high-quality material, ensuring they last for a long time.
Brands can count on these bags for valuable visibility at all kinds of events, trade shows and promotions and more. Below are 5 great choices for clear branded bags.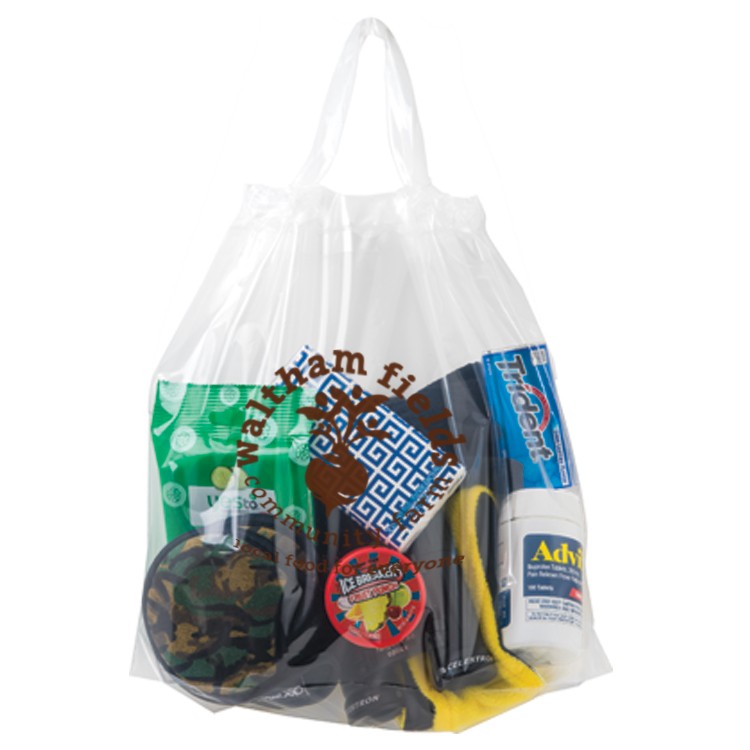 1. Crystal Clear Poly Draw Tape NFL Compliant Bag
Here is a bag that can be useful during NFL games. Made of LDPE plastic film, this bag is capable of drawing attention to your brand wherever it is used.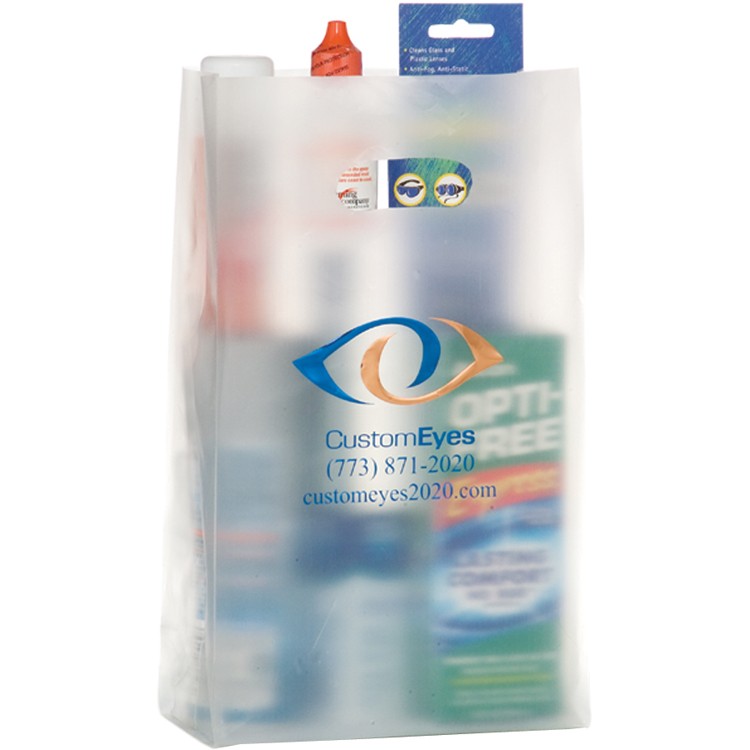 2. Clear HDPE Frosted Die Cut Tote
This tote features die cut handles and is a looker! It can be used to distribute goodies at event launches or to highlight a product. It also features a cardboard bottom insert, making it sturdy and comfortable to carry around. Your logo will be foil stamped for a classy look!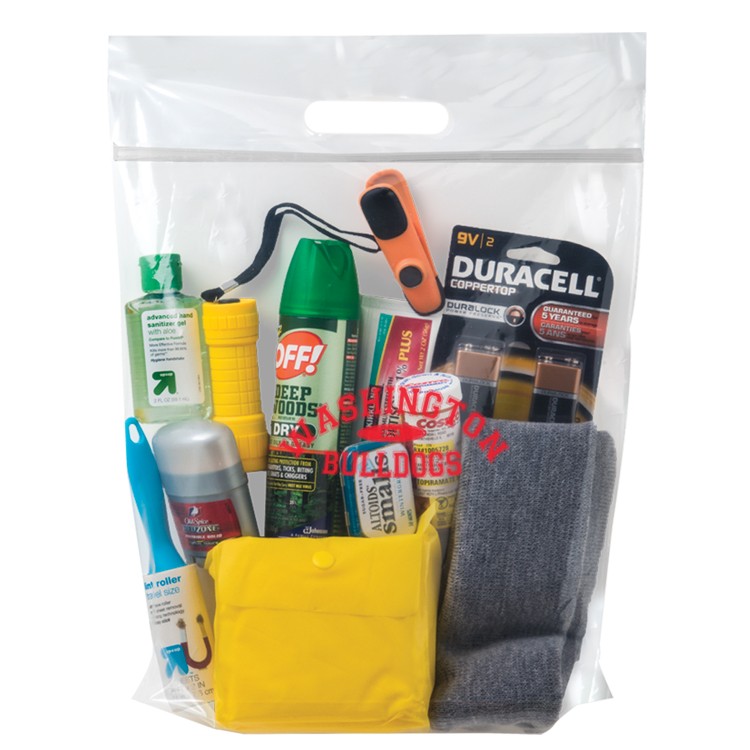 3. Crystal Clear Zip Lock with Die Cut Handle NFL Approved Bag
This bag features a zip that secures it tightly. It can hold a variety of items together without dropping them off accidentally.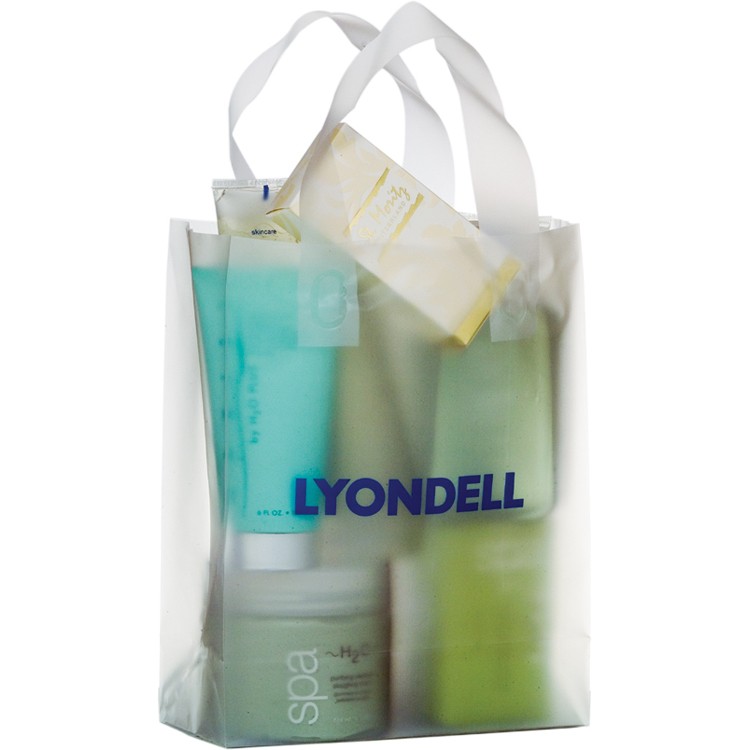 4. Clear HDPE Frosted Soft Loop Shopper
This frosted bag looks impressive enough to grab some eyeballs for your business. Distribute them with interesting goodies people will love to receive.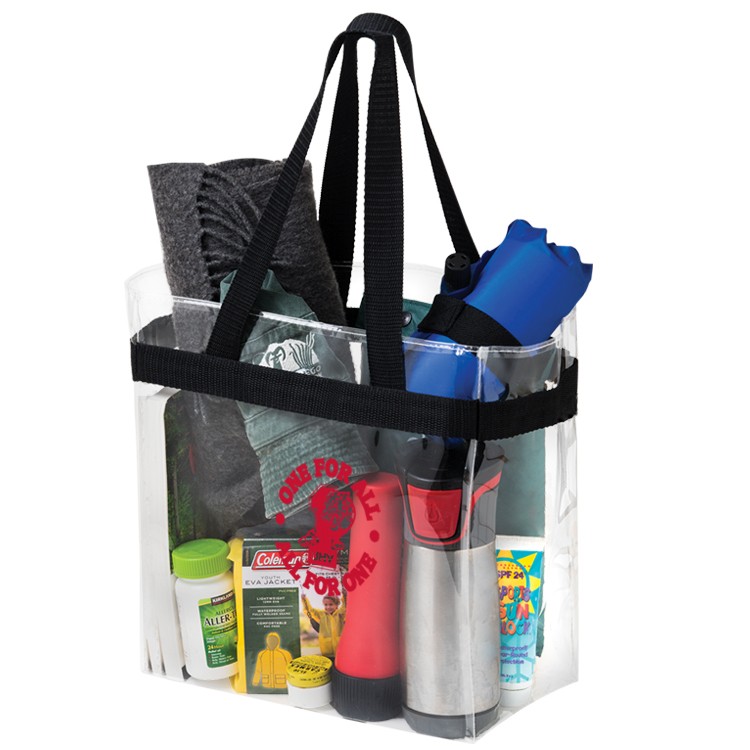 5. Crystal Clear Vinyl NFL Approved Stadium Bag
This crystal clear bag is available in a variety of trim and handle color options. Featuring 18″ long handles, these bags can be carried around with ease.
Order online or give us a call for additional branded bag ideas.