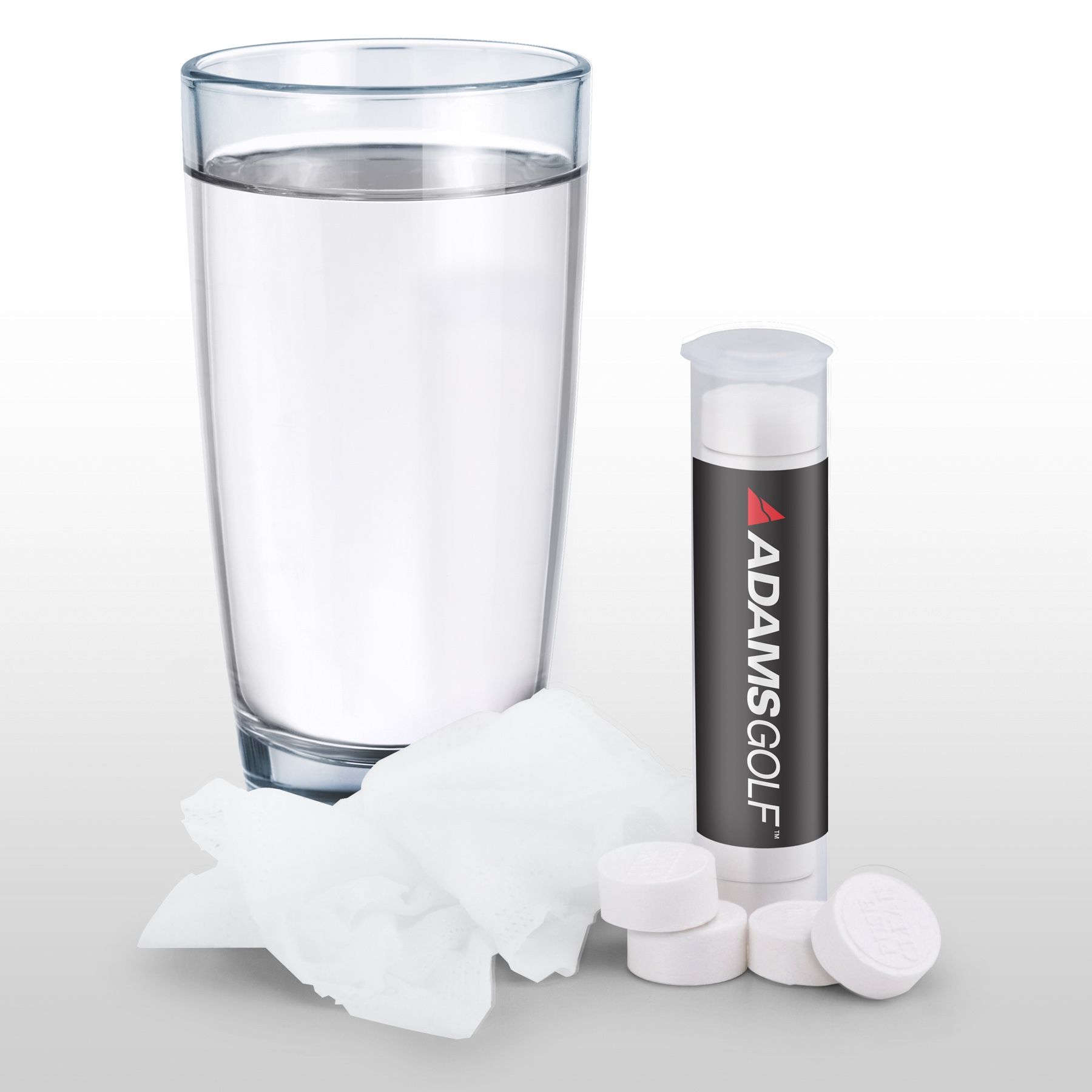 We are always on the lookout for products that are new and unique and were instantly taken by these compressed promotional towels that magically expand.  They look like small 2″ white pellets.  But when you place a drop of water on them, they expand into a nice, thick, disposable wet towelette 8-1/2″  x 9-1/2″ that can be used to clean up messes.  They come packaged in a tube of 10 pellets for easy storage in a purse, car, desk drawer, tackle box and more.
To promote your company or brand, the tube is printed in full color.  The minimum order is less than 100 units.  For larger orders, the logo can also be imprinted onto the towel itself. As an added bonus, the cloth is earth friendly and biodegradable.  The tube size is easy to travel with at just 4 1/4″ H x 1″ Diameter.
This would be a smashing giveaway idea at trade shows, events and conventions.  Or how about using this as a product to communicate to your clients the expansion of something that may be happening at your company such as a new division, a new product…or even expanding the idea that people may have of your company.  The sky really is the limit with how creative you can get with this.  Click here for product ordering information or to request a sample.