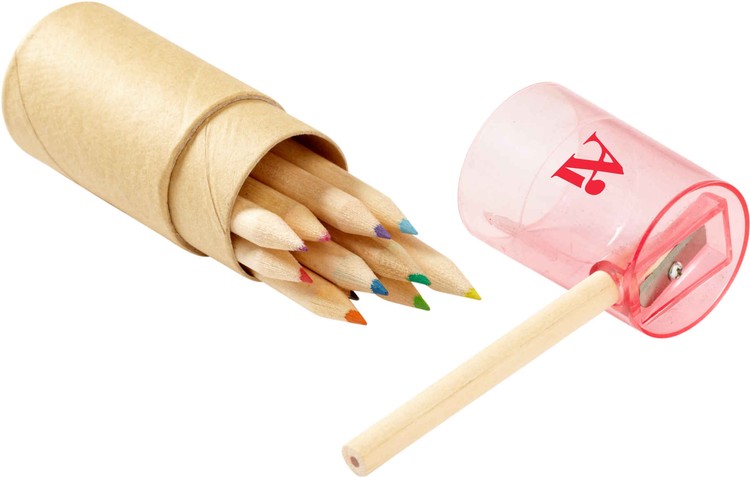 Look to these custom branded colored pencil sets for a promotional gift that inspires the creative juices to flow.
There are 12 colored pencil colors in the set and the lid comes with a handy built in sharpener.  The pencil tube is made of recycled paper and the lid colors are available in either blue or red.
Your logo can be printed directly onto the lid or the recycled paper tube.  Click here to view additional product information.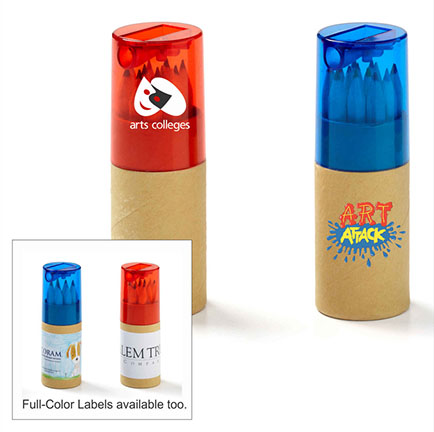 If you have a multi-color logo, or even a full color imprint, the option shown above allows for more elaborate printing, including a full color label that can wrap around the tube for added branding real estate.
Click here to view more information about this product.