The Folding Full Size Wireless Mouse is a best-selling business gift. Featuring an innovative look and an ergonomic design, it's the perfect gift to give to anyone that has a laptop or who travels for work. It's a handsome folding mouse is a handy giveaway for clients and employees.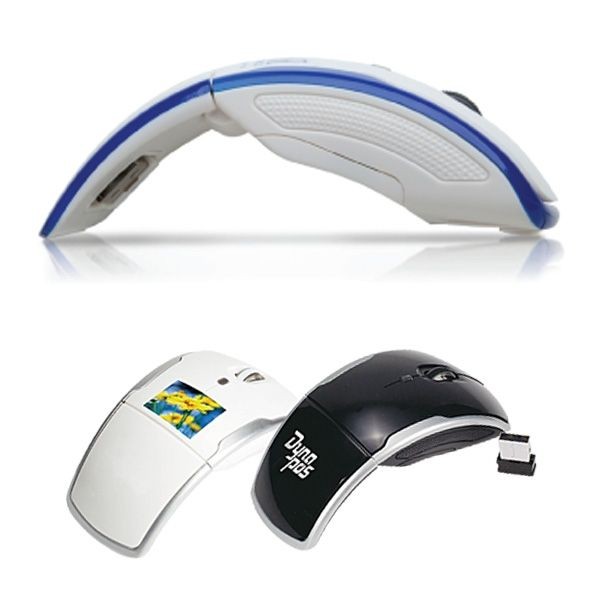 Made of ABS plastic, this optical mouse features 2-way transmission technology. It can operate within a range of 30 feet. It comes with a plug & play Nano receiver and 2 AAA batteries.
It is comfortable to use, allowing recipients to work for hours. It's foldable nature ensures it can be stored away or carried around with ease.
Your logo can be printed on either the top or bottom portion of the mouse in spot colors or full color.
Need more ideas? Contact us and we will be happy to suggest a unique business gift for your next campaign.