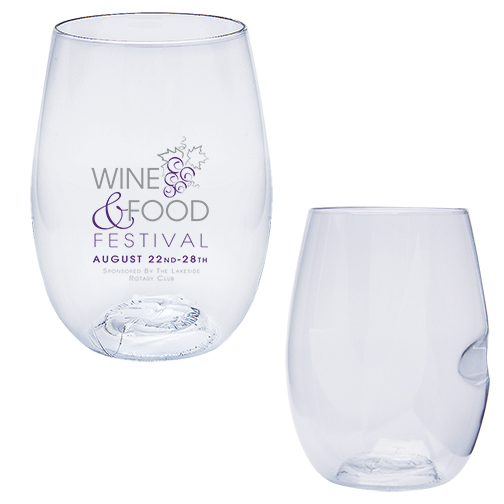 One of the downside's to serving fine wine at an event or party is that you are usually left having to choose the better of two evils…either serve wine in wine glasses and suffer the consequences of broken glasses, or serve wine in a cheap looking plastic glasses that aren't optimal for wine consumption.
Well say goodbye to this dilemma forever!  Govino's custom printed wine glasses are made from a shatterproof, BPA-free polymer, which reflects a wine's color and aromatics much like crystal.  And better yet, they are reusable and recyclable.  There's even an ergonomic thumb notch built into this award winning wine glass design.
Your logo can be printed with up to two colors directly onto the Govino wine glasses. They also come in a handy 4-pack.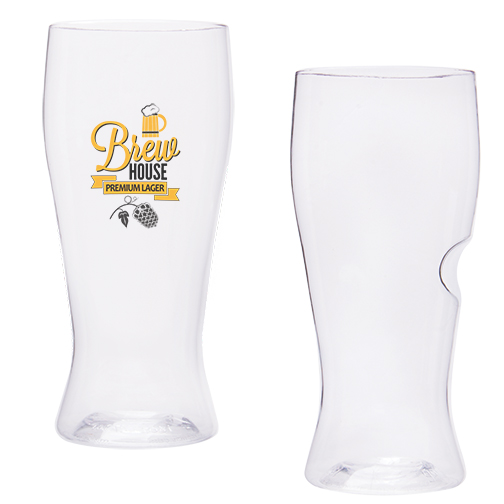 And recently introduced, custom branded Govino beer glasses.  Also available as a 4 pack.
Both glass styles can also be used to serve other beverages such as spirits, cocktails, soda, juices and water.