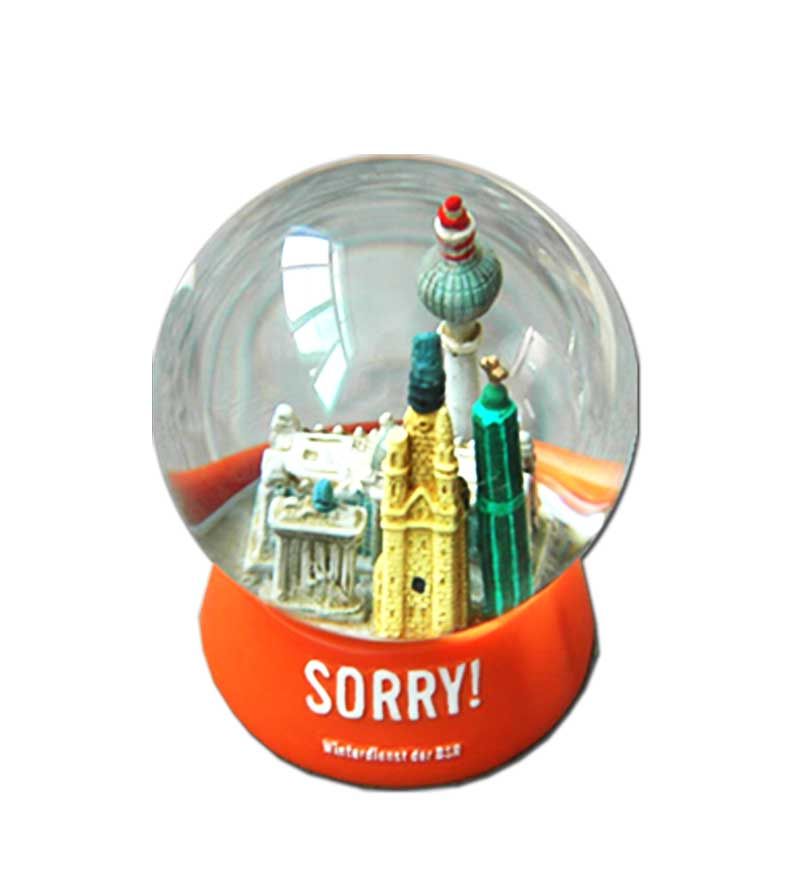 The custom 3D snow globe – A business gift that could make a difference
Custom snow globes and water globes are great ideas for commemorating events, business gifts and holiday gifts for clients or employees.
These well-crafted water globes are made of poly resin which gives it a nice quality look and a heavy weight.  They can be made in 3″, 4″ and 5″ diameter sizes.
The piece inside is completely custom sculpted to your art specifications.  The base can be made with poly resin, plastic or even wood if desired.  They can also be filled with snow, glitter and just about any other type of particles that you wish to rain down on your sculpture when the snow globe is shaken.
Make your next business gift one that is remembered for years to come with a beautiful custom snow dome.