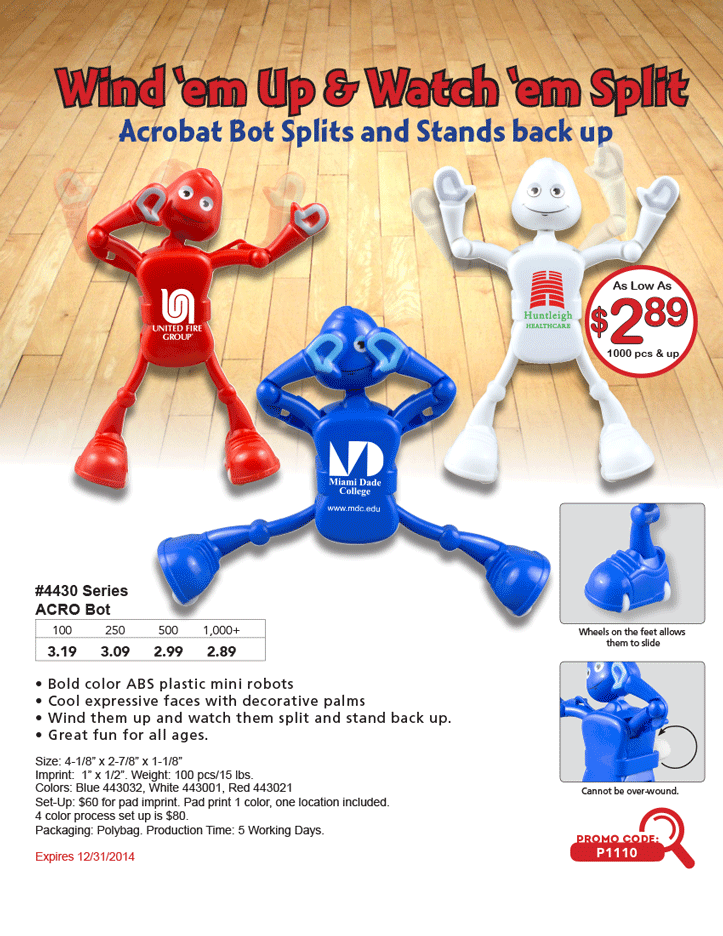 Bring some animation to your next promotional giveaway with these brand new fun Acro Bots logo toys. Not only do they dance around waiving their hands and head, tiny wheels in their feet allow them to do the splits and then stand right back up again.
Your marketing budget will get a lot of robot dancing energy for the money as these cute little numbers are priced from just $2.89 – $3.19 which includes a one color custom printed logo.  Additional imprint colors add just $.15 each or upgrade to full color customization for just $.65 more.
Made from ABS plastic, these dancing mini robots are available in the colors white, blue or red.
You won't find a more cute promotion that this!  Click here to view additional product information or to request a sample.