Personalized decision maker desk toys serve several purposes. First, they are great collectibles people will love placing on their work desks. Second, they offer users the chance to have some fun at work. Third, they help users take decisions quicker! And fourth, they will give your brand quality visibility.
Featured here are 3 corporate decision makers high on quality yet low on pricing. These decision makers feature the following decision making phrases: "Buy", "Sell", "Go For It", "Yes", "No", "Try Again, "Next Week" and "Maybe". Users will find these decision makers interactive and a great way to beat boredom and stress at work.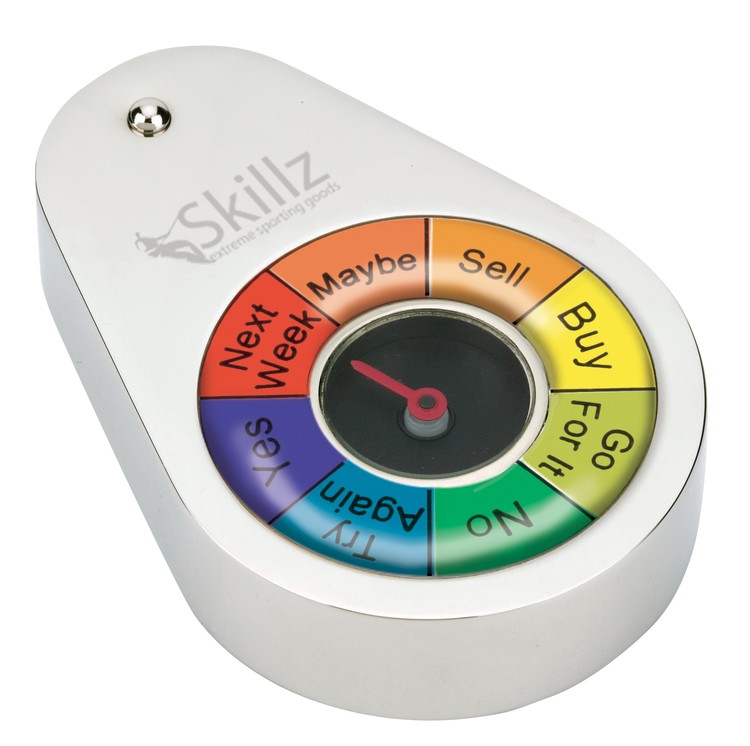 1. Domed Tear Drop Decision Maker
This is an innovative looking product. Its tear-shape will quickly gain some quality attention.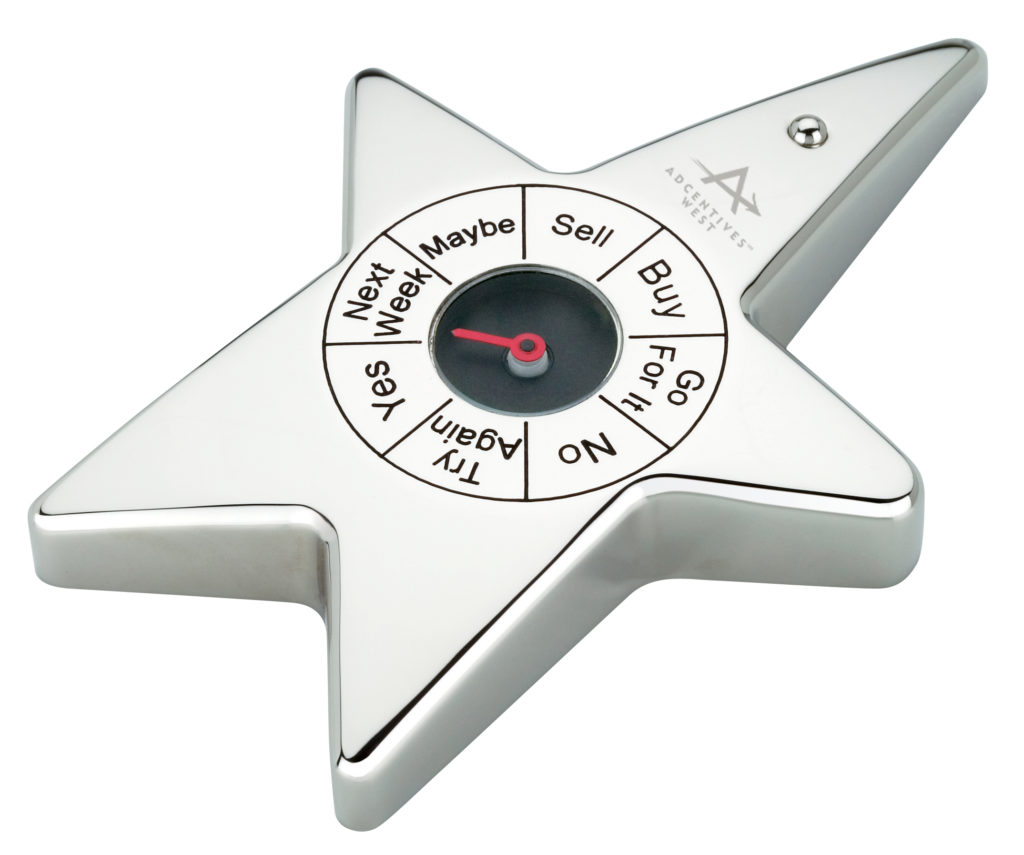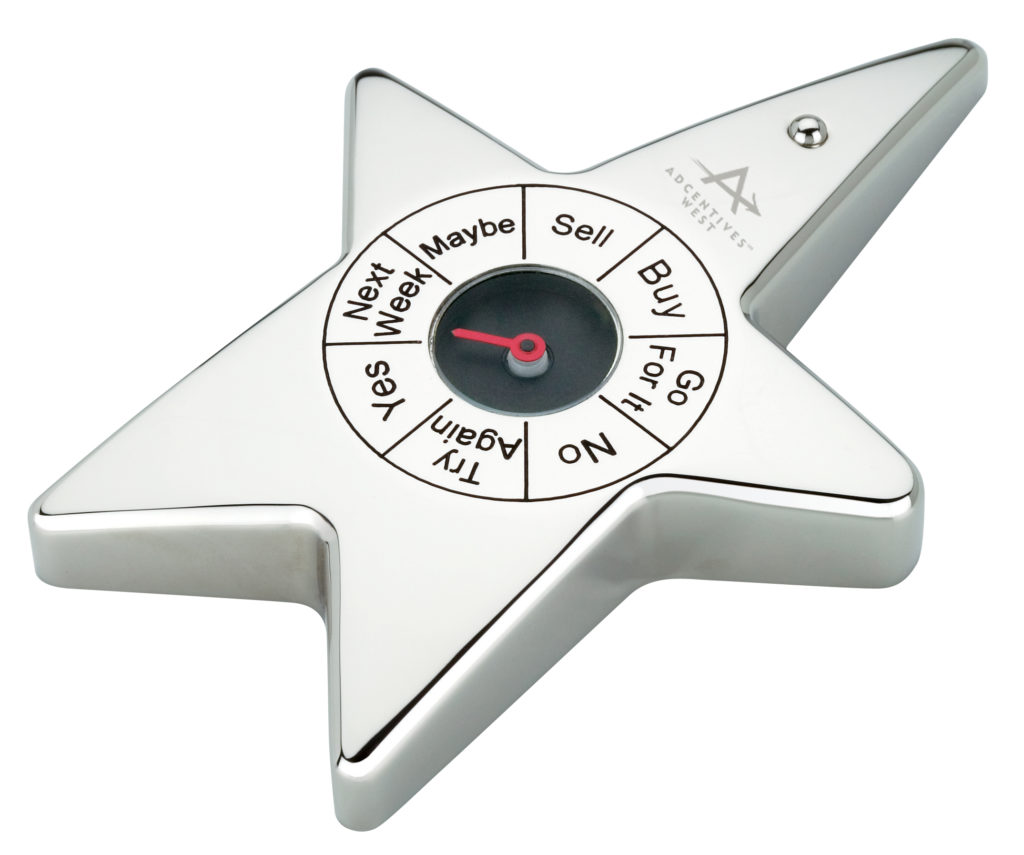 This product can be given away to star performers and cherished clients.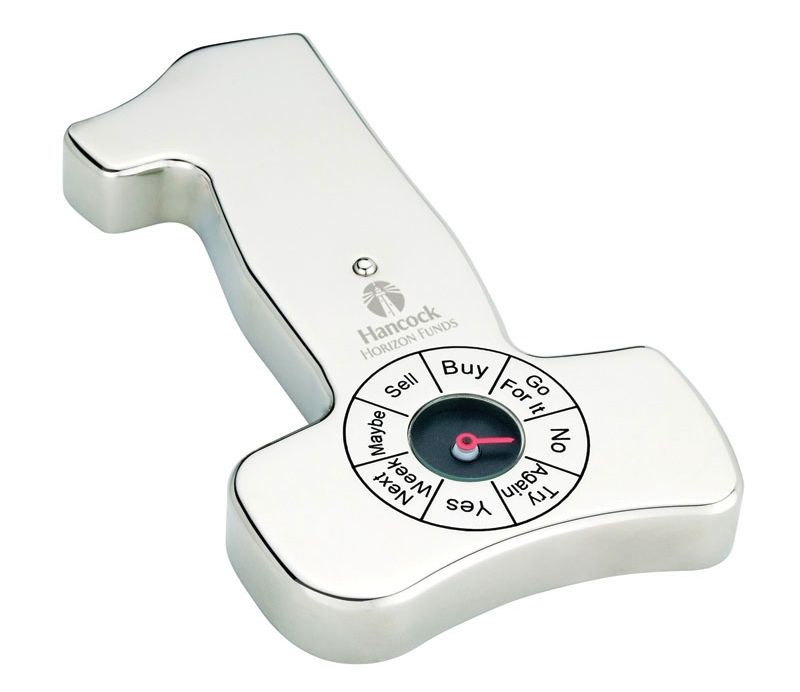 This is a popular shape you can invest in. Businesses use this decision maker to highlight their goal to become the #1 in their domain.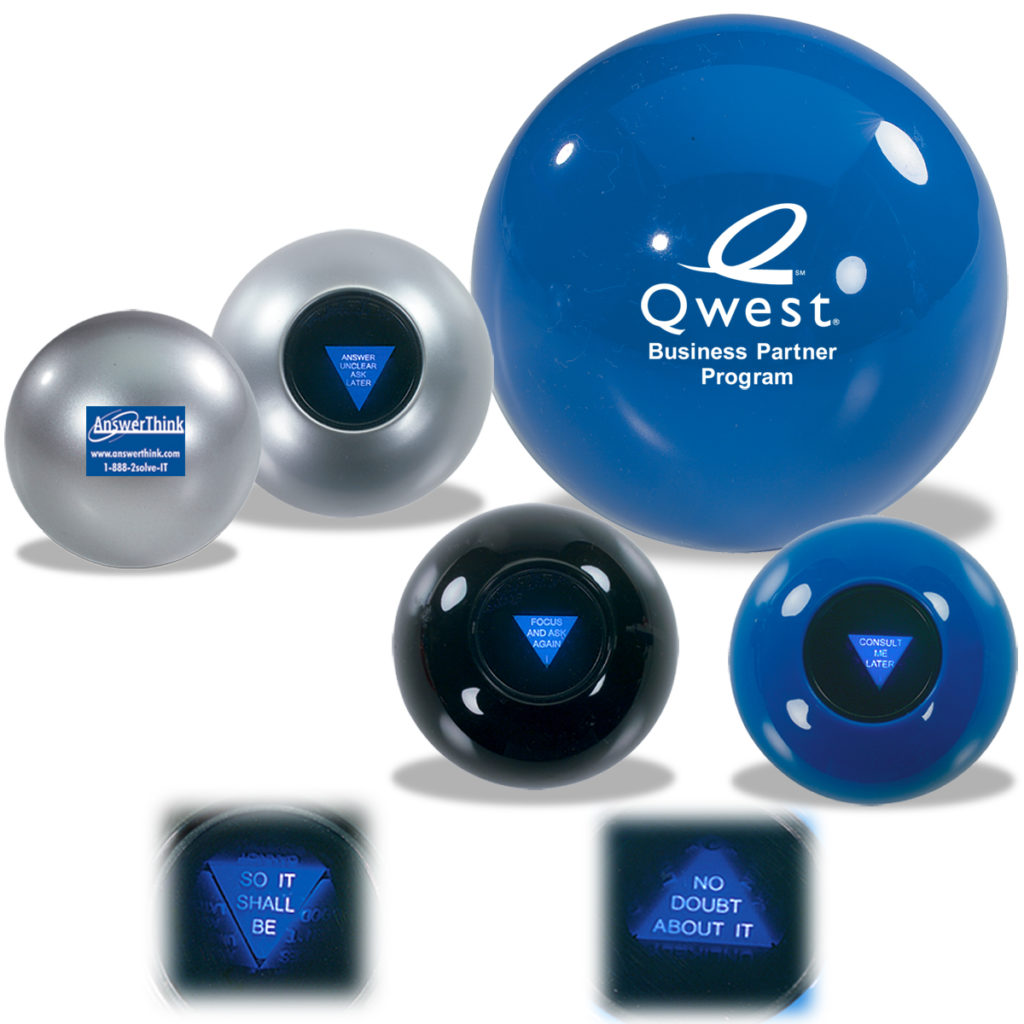 4. Magic 8 Ball With Magic Answers
This cute looking Magic 8 Ball product comes with more than 20 possible outcomes. Users have to ask a question and shake the ball to get an answer. Available in Black, Silver and Blue.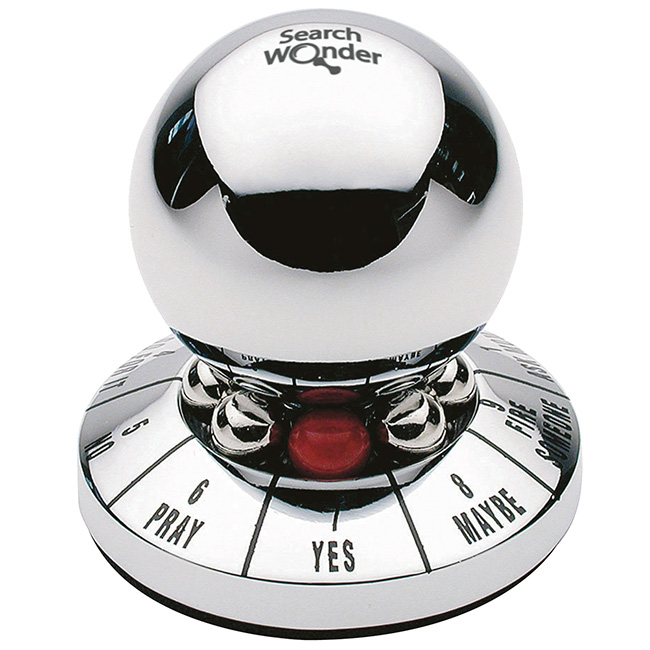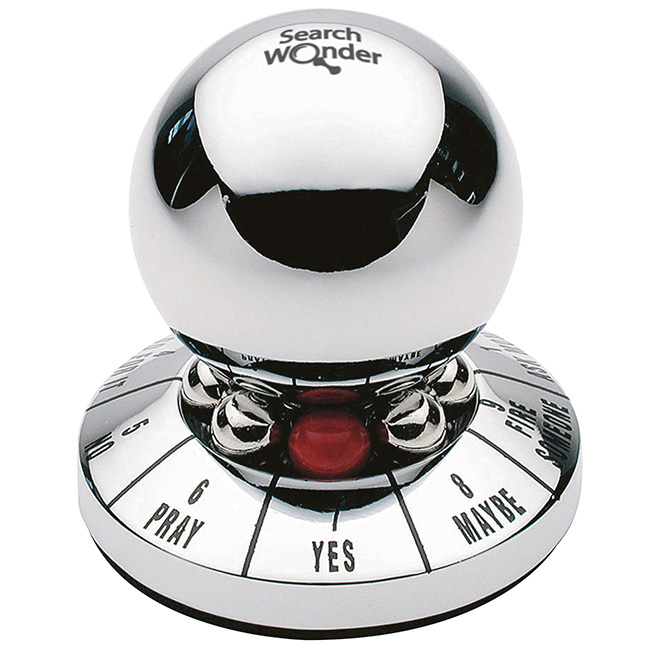 This executive decision maker is an elegant looking product. Get this custom branded product laser engraved with your logo and use them as corporate gifts.
Did you like these decision makers? Order today and we will deliver these fun desk accessories with logo to your doorstep in quick time.