As we move into the celebrations of the 47th Earth Day, it's a great time to reflect on the ways that our thinking has changed since 1970. And it's a good time to look at ways you can improve the earth-impact of your company with some smart promotional choices.
Banning the bag
A number of municipalities and cities are moving to ban the plastic checkout bags and still others are introducing legislation to charge for them. New York, Chicago, Los Angeles and Washington D.C.* are just some of the cities trying to limit their reliance on plastic bags. And while not every city is trying to cut plastic bag use, you can certainly see reusable shopping bags everywhere – making them a great opportunity to promote your business. We have a wide variety of totes available to match your budget and share your brand.
* Source National Conference of State Legislatures: http://www.ncsl.org/research/environment-and-natural-resources/plastic-bag-legislation.aspx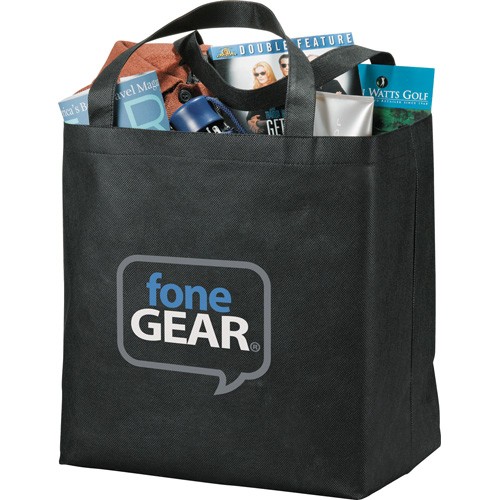 The Yaya Budget Shopper Tote comes in 17 great colors and can be printed with your custom graphics and shipped within just 2 business days if needed.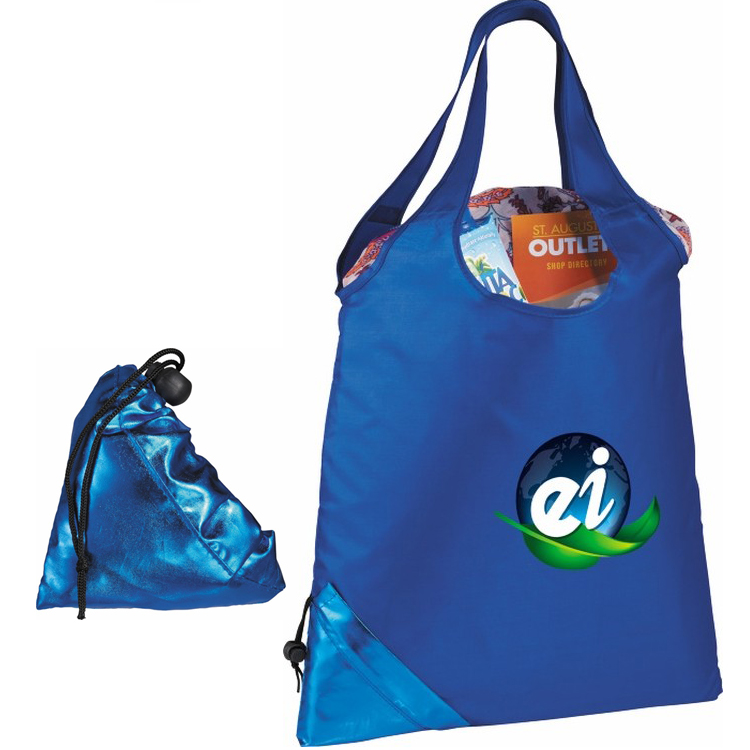 The Metallic Accent Foldaway Tote bag is a handsome nylon shopping tote bag that folds down into a metallic pouch for convenient compact storage. It includes your custom graphics printed onto the bag and can even be printed in full color for an additional cost.
Taming our thirst for disposable bottles
For the first time ever, bottled water is expected to outsell soda in 2017*. That's great news for our health, but it's not especially great for our efforts to reduce the amount of plastic in our landfills. That fact has driven a growing number of cities to ban the use of single-use plastic bottles.
In 2013, Concord, Massachusetts became one of the first communities in the U.S. to ban the sale of single-serving plastic water bottles. Not long after, San Francisco introduced a ban on the sale of single-use plastic water bottles on city-owned property, and will be extended to include events held outdoors on public property. Also, dozens of universities and national park sites have also banned plastic bottles.
* Source: Bloomberg News: https://www.bloomberg.com/news/articles/2016-08-02/bottled-water-to-outsell-soda-for-first-time-with-nod-to-flint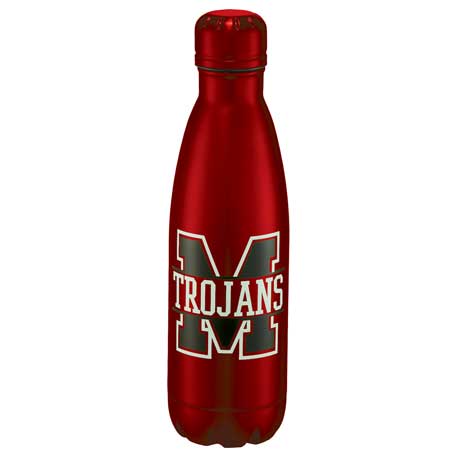 Whether you live in an area that has a plastic water ban or you just want to cut down on plastic waste, a reusable container like this Copper Vacuum Insulated Bottle can be a perfect choice. It's just as convenient as a plastic bottle, but it's much more practical – keeping drinks cold for up to 48 hours and hot for up to 12. And now it comes in more colors than ever. This promotional bottle is available in 14 colors for you to create the perfect branded gift for your company.
Brown bagging it – without the brown bag
Occasionally something that's considered to be simply a smart practice really comes into vogue. And one of the most popular 'simply smart ideas' these days is bringing your lunch to work. Nutritionists love this idea because it's the easiest way to eat smart throughout the workday. Economists love it because bringing your lunch to work is a simple way to save money. And the earth loves when you bring your lunch to work in reusable containers because it eliminates paper and plastic waste and cuts down on food waste.
The innovative Artic Zone® Ice Wall Lunch Cooler features four removable ice packs that slide into the walls of the cooler, making it perfect for lunch on the go where there might not be a refrigerator.
The Stay Fit Cooler Gift Set comes with a beverage shaker and a food container for even more reusability.
We can't wait to show you more ways to showcase your brand and help reduce waste. Let's talk.