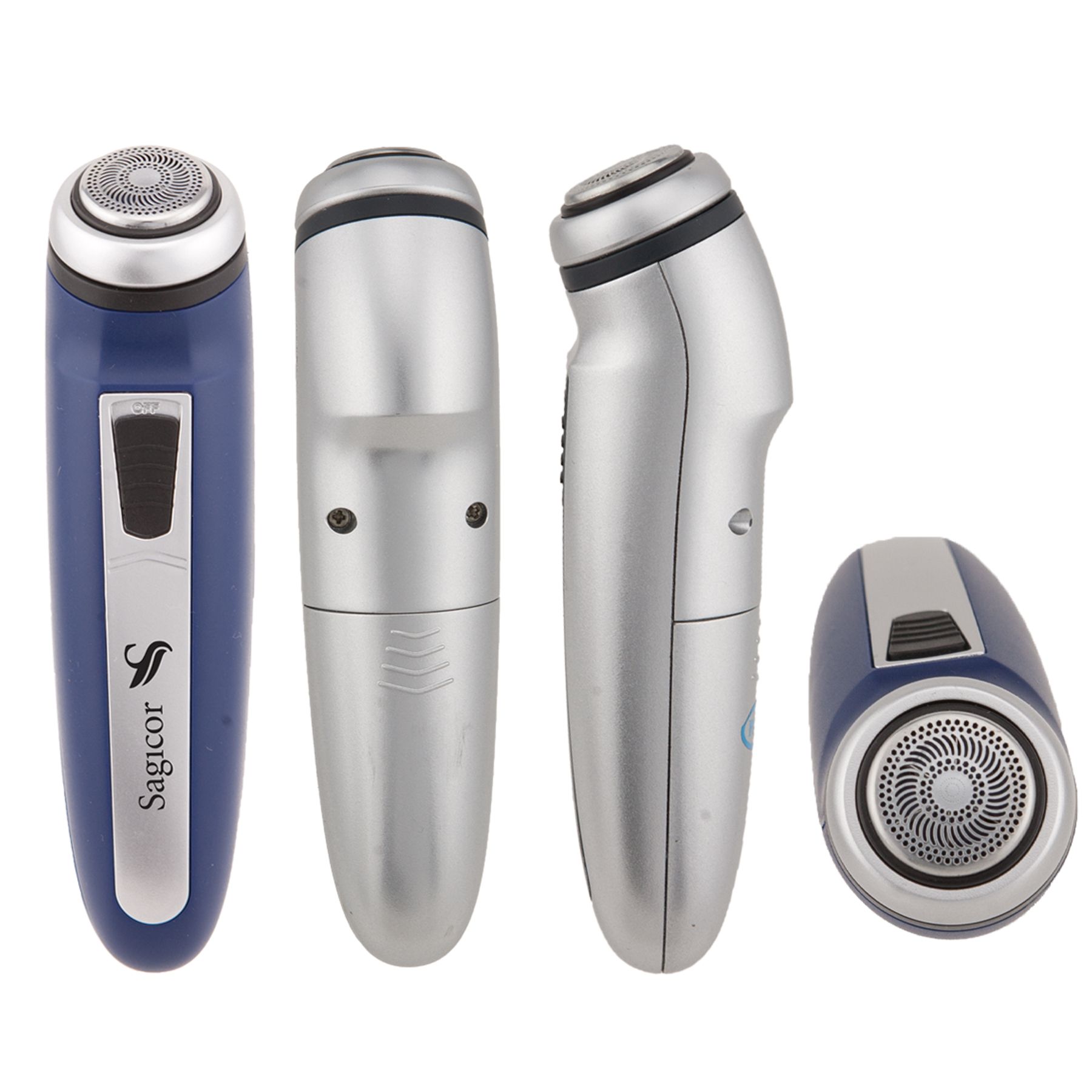 These new iPosh Electric Shavers are the perfect travel gift to give busy executives. The iPosh is super-mini (just a bit over 4″ tall) and light weight, making this electronic razor very easy to take on the go.  The floating shaver head is designed to give a very thorough shave and it also has a very long battery life for just running off of a single AA battery (battery included).
These custom branded electronic razors come in the colors blue or silver and make a very handsome gift.  They are unique, useful and priced well at around the $10.00 mark.
Click here to view additional product information.