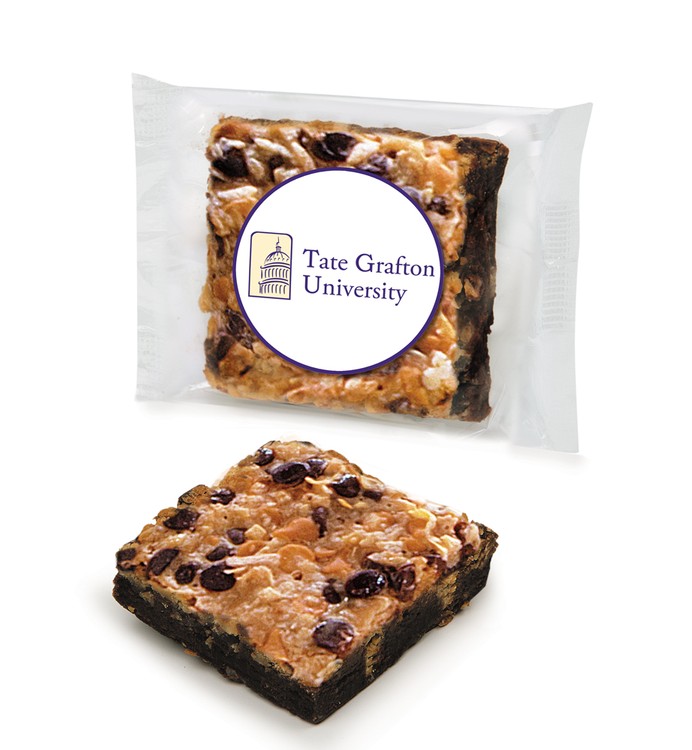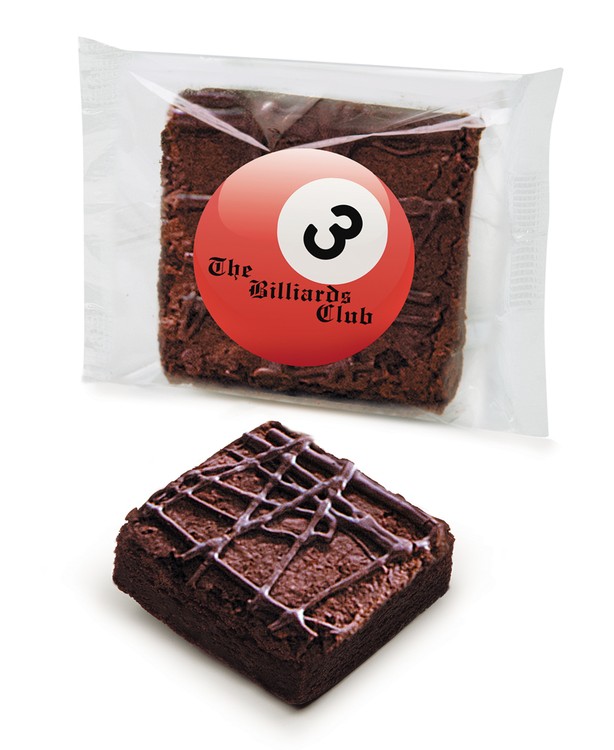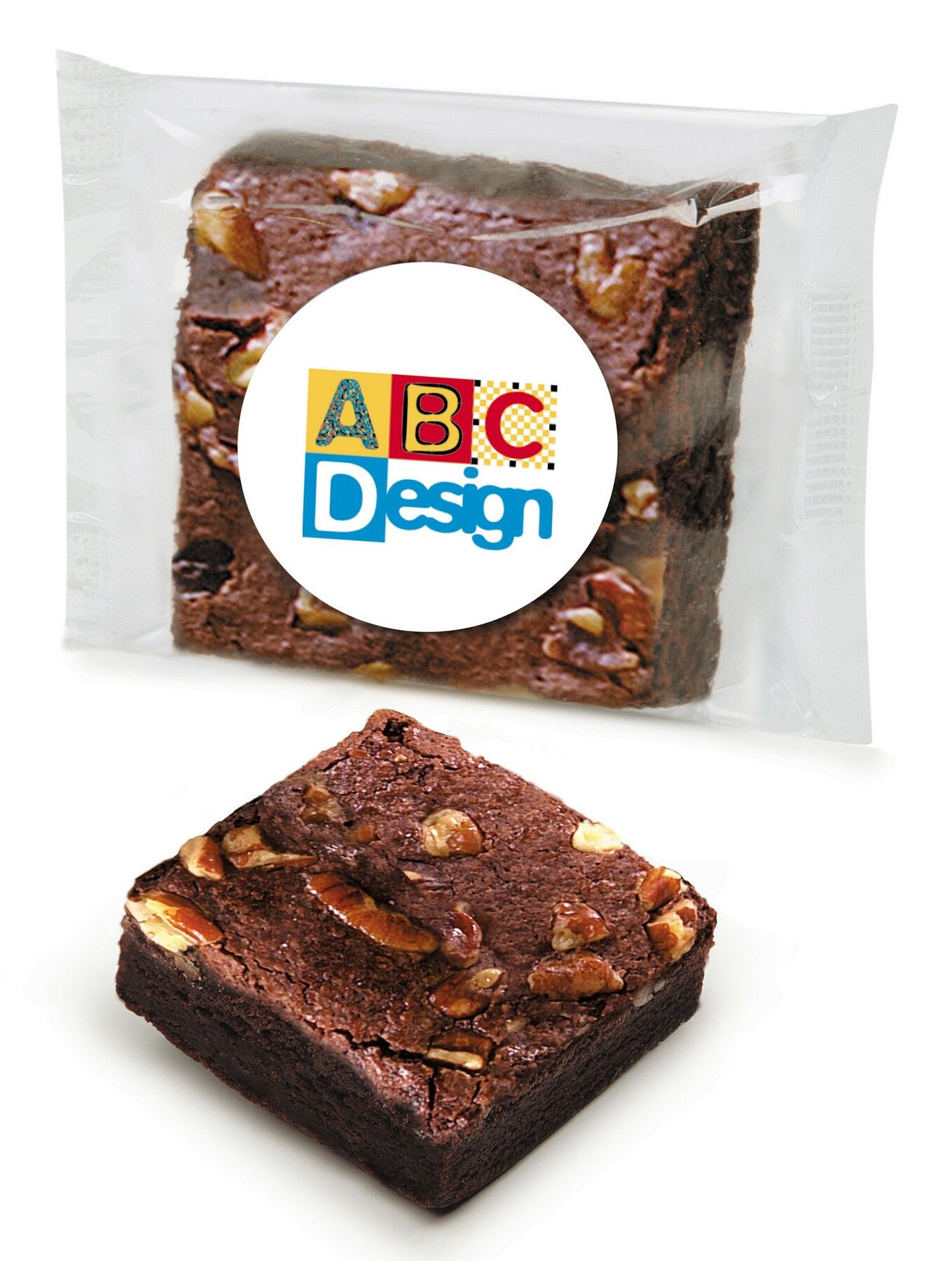 It's always a good idea to have snacks and treats for attendees at conference, trade show, meeting or event.  These individually wrapped brownies are incredibly delicious and can be be custom branded using a label which is applied to the packaging.  Branded brownies are also great to use when making sales calls.  Who doesn't love a moist yummy brownie.
Brownies do have a shelf life which is something to consider.  They should be enjoyed within 2 weeks of delivery.  You can also extend the shelf life by placing them in the freezer for up to 3 months.
It's always a good practice to request a sample of any type of edible in advance of placing an order so that you know exactly what you will be receiving.  Click here to view a range of tasty brownie options.