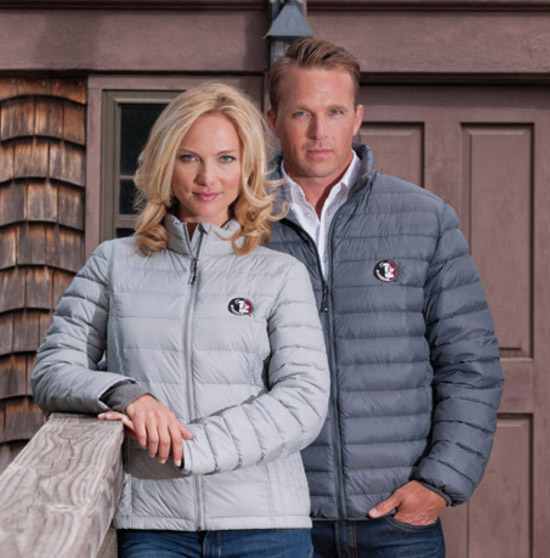 Available in 12 different colors
Packable down jackets are a hot trend for 2015/2016 and are known for the warmth and comfort they give to wearers. They are lightweight in construction and are convenient to travel with since these jackets can be stuffed into a small packing pouch (included).
These weather-resistant jackets offer a silky feel to the wearer. For businesses, our promotional down jackets promises quality and brand visibility that will last years.
The two companion jackets feature here are:
✓ Weatherproof – Packable Down Jacket
✓ Weatherproof – Ladies' Packable Down Jacket
Currently on sale: Both these jackets are available with FREE SHIPPING and FREE EMBROIDERY up to 5,000 stitches on orders over 48 pieces. This special offer is valid until 3/31/16.
Here are the highlights of these down winter jackets:
• Made of 100% high density nylon
• Features a feather filling
• Wind and water resistant
• Windproof and elastic cuffs
• Front and interior pockets
• Comes with pouch to store the jacket when not in use
• More than a dozen colors available
• Embroidered with your company logo
Place an order for these jackets today or get in touch with us for more ideas for promotional jackets with discounts and offers.