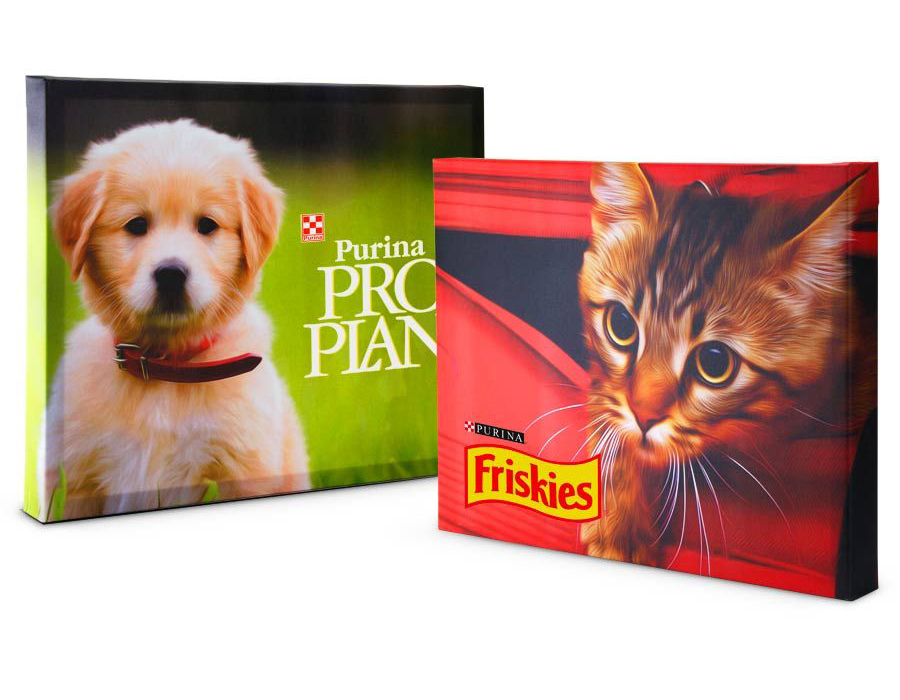 Looking for a unique way to place your company marketing and branding messages or advertisements on your office walls or perhaps in your office hallways?  Print your company brand marketing logo and messages on custom printed gallery wrapped canvases with no set up charges and bulk pricing as low as $30.36 per canvas.
Choose a size from: 11″ x 14″, 16″ x 20″ or 20″ x 24″.  If ordering more than 25 canvases, you can create your own custom size up to 48″ x 40″ for the same pricing as the standard sizes.
Printing your brand marketing messages on custom canvases is a great idea for single office location or even to standardize the look and feel of multiple office locations.
Click here to learn more or to place an order.