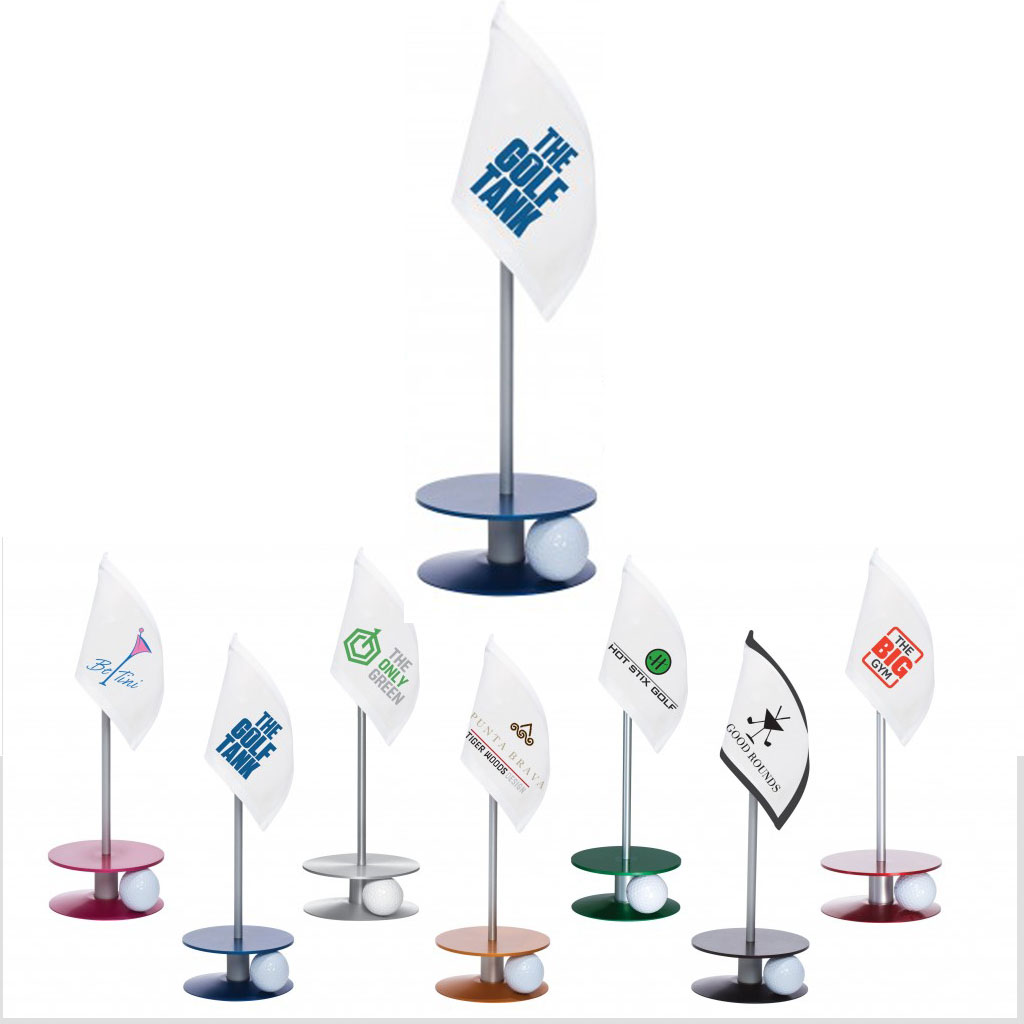 Are you looking for ways to get your trade show booth to stand out from the sea of other booths?  Games brings intrigue, energy and excitement to the show floor. They can be a fantastic ice breaker, ushering instant warmth to a conversion and opening the channels of communication.
Here's an idea to attract trade show attendees in a manner that's all fun and games. Set up one of these brand new Putt-A-Rounds in your booth and bring along a golf putter and golf balls. Offer one as a prize to anyone that can make a hole-in-one from whatever distance you dictate.  What golfer (and even non-golfer) wouldn't want to play the game! It's a lot of fun, easy to play and most anyone likes a good challenge. When someone loses, you can still give them one of your smaller giveaways so they still feel like a winner.
Fun indoor promotional golf game for home and office – classic corporate golf promotion gift with logo imprinted on flag.
Made from high-quality aluminum, the Putt-A-Round comes packaged in handsome, compact gift box, perfect for gift giving.  Your custom printed logo is fused into the fabric fibers of the flag so your logo will look great for years to come.
Click here to view additional product information.  Discounted, bulk pricing ranges from $27.35 – $39.79.