If you are looking for the next hot, new business giveaway idea for 2017, look no further than these fun Fidget Spinners and Fidget Cubes. They are currently making the top 20 toy lists of major retailers across the country and appeal to all ages, from kids to adults. To call this new toy a "craze" would not be an overstatement. They range in price from just under $2.00 and can go up as high as $20.00+.
These unique new spinner toys can act as a stress reliever, help with anxiety, fight boredom, help with focus and increase dexterity. Plus they're just plain fun to spin! Below we have featured several of our top new products in this new category.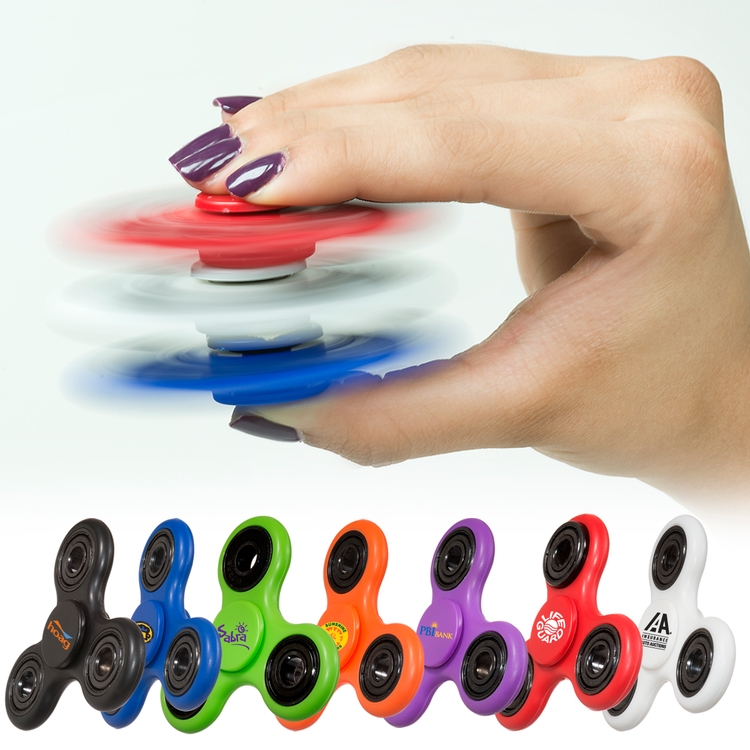 This low cost fidget spinner can be printed with your custom graphic up to full color (4 color process). It's available in black, blue, white, red, lime green, orange and purple. Standard production time is around 2 weeks. Click here to view additional product information.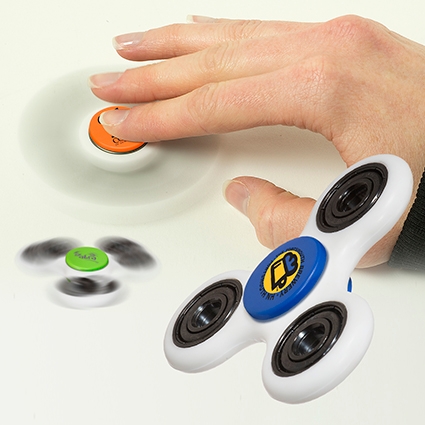 These white promo spinners feature a variety of accent colors to coordinate with your brand colors. Your logo can be printed up to 4-color process. It also has a turbo boost feature for extended spinning, up to 2 minutes. Click here for additional product information.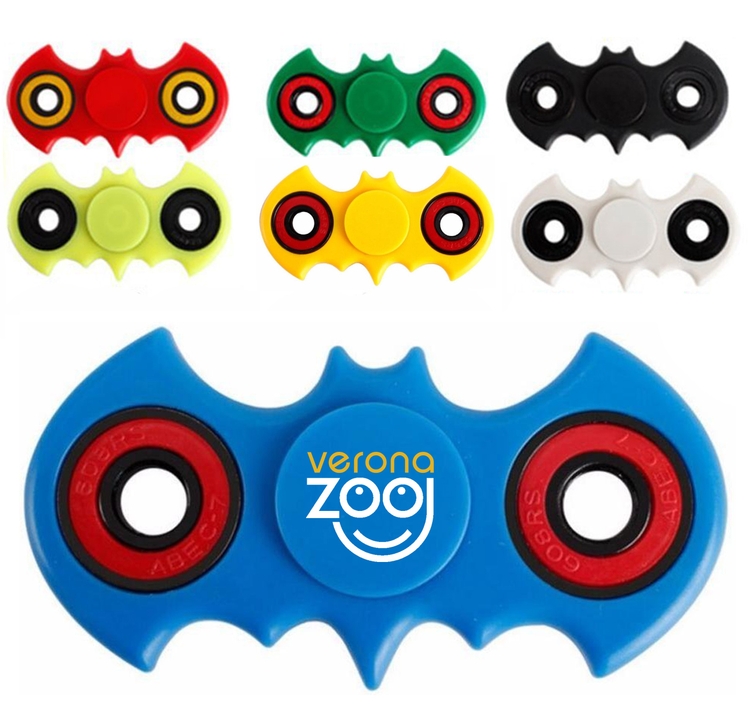 These Bat Shaped Fidget Spinners bring extra fun to the spinning experience with a unique shape. This bulk pricing as low as $3.09 includes your logo printed in one color. They are available in the colors: yellow, black, white, red, blue and green. Click here to view the product ordering information.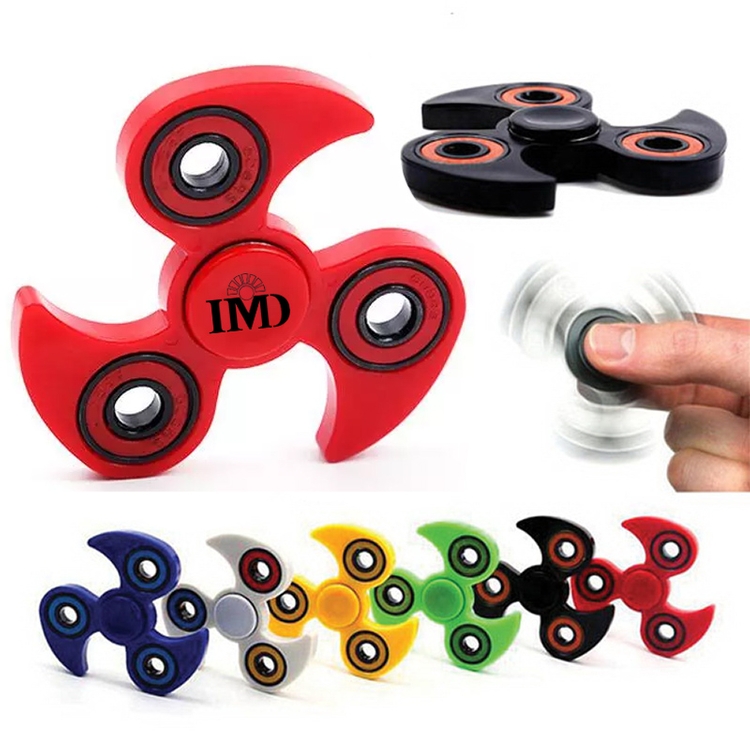 The Ninja Star Fidget Spinner offer an attention grabbing design. These promotional spinners are customized with your one color imprint for around just $4.00.
If you are looking for additional promotional spinner ideas or need a rush order, you can visit our website or contact us directly today!