As we move rapidly into the peak of Holiday season, the numbers of parties and seasonal gatherings sky rocket.  What better giveaway for this busy time of year than houseware items that every host and cocktail enthusiast will love?
That's why we are introducing a new brand, Bullware, to our product offering.  The Bullware brand embodies the combination of craftsmanship and stylish entertaining.  These themes are echoed in retail with the increasing popularity of traditional cocktails, craft beer, and a new emphasis on sophistication when serving these beverages. The numbers back that logic up, in 2015, the craft beer market alone was $22.3 billion (ASI).
A mixology set, beer glasses, coasters, and more are featured products in this line that uses wood, glass and metal to evoke the craftsmanship involved in creating a signature cocktail or craft brew. All of these products can be custom branded with your logo and other brand messaging. We've highlighted four of our favorite items below, but to shop the entire offering click here.
Perfect for the craft beer lover on the go, the Bullware Six Pack Carrier lets you take your six pack of beer or soda with you.  The convenient wooden carried features removable bottle dividers and a bottle opener.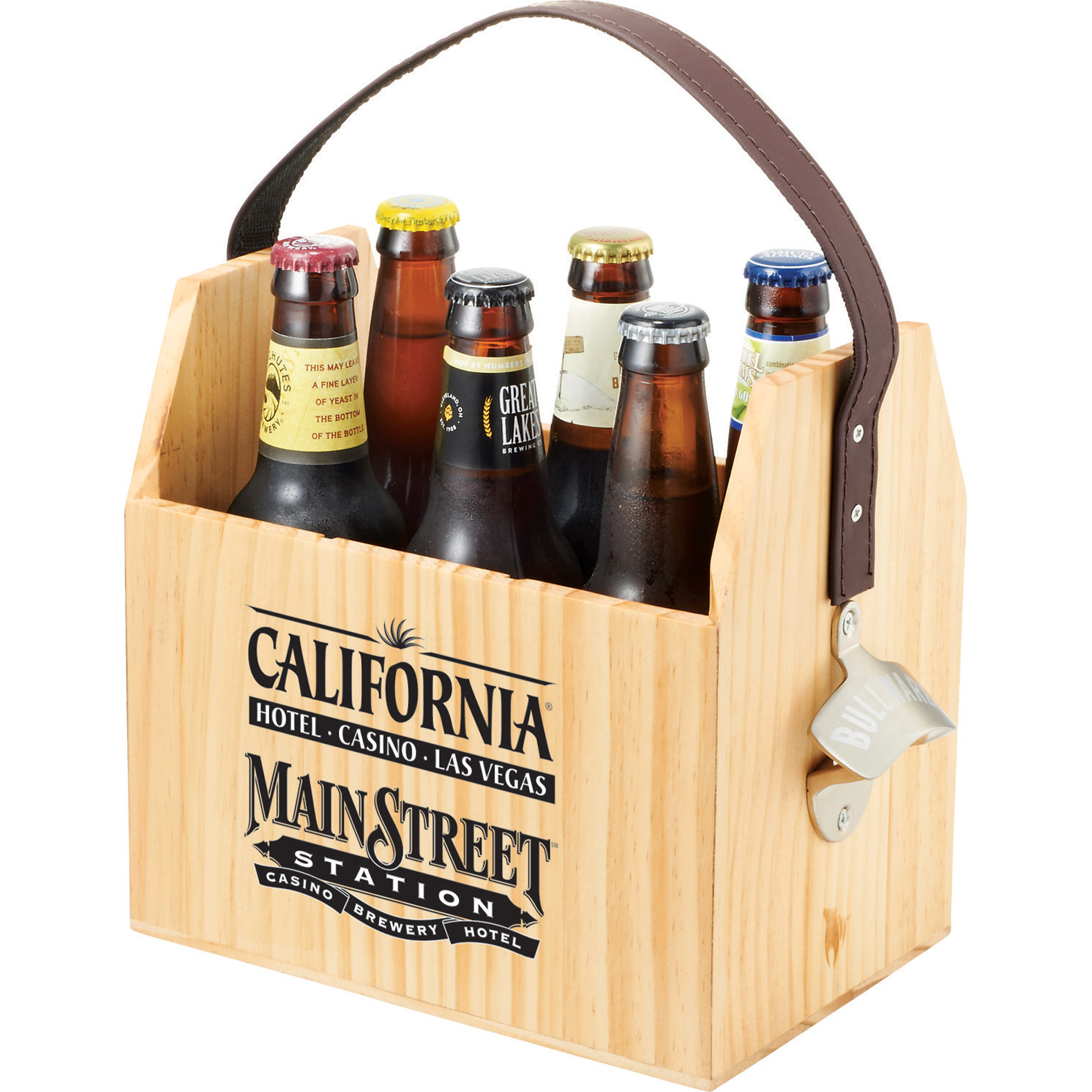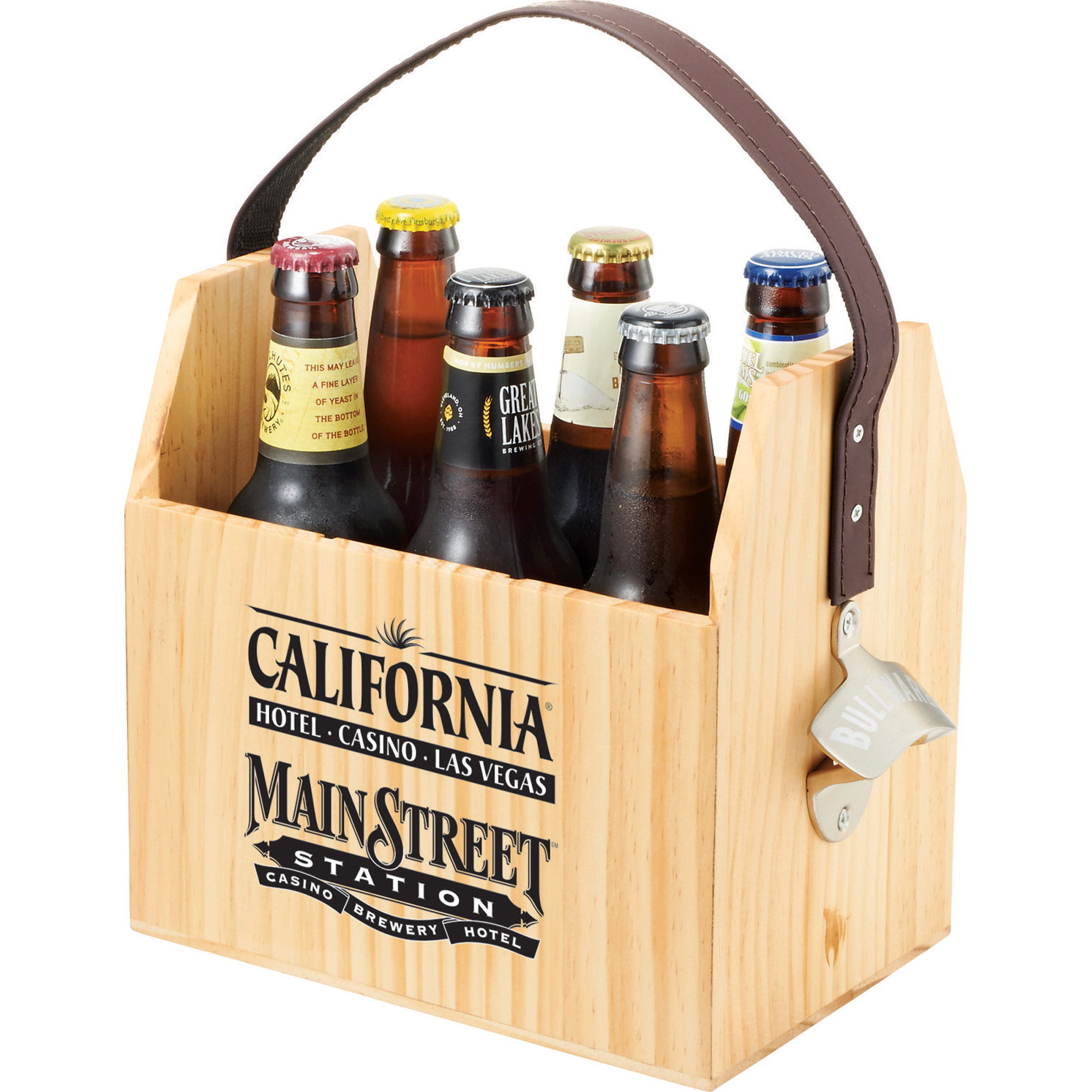 Host your own beer tasting right in your living room with the Bullware Beer Flight.  This flight kit includes four 250ml tasting glasses and a wooden serving paddle with chalkboard paint so you can label and identify the brew you are tasting.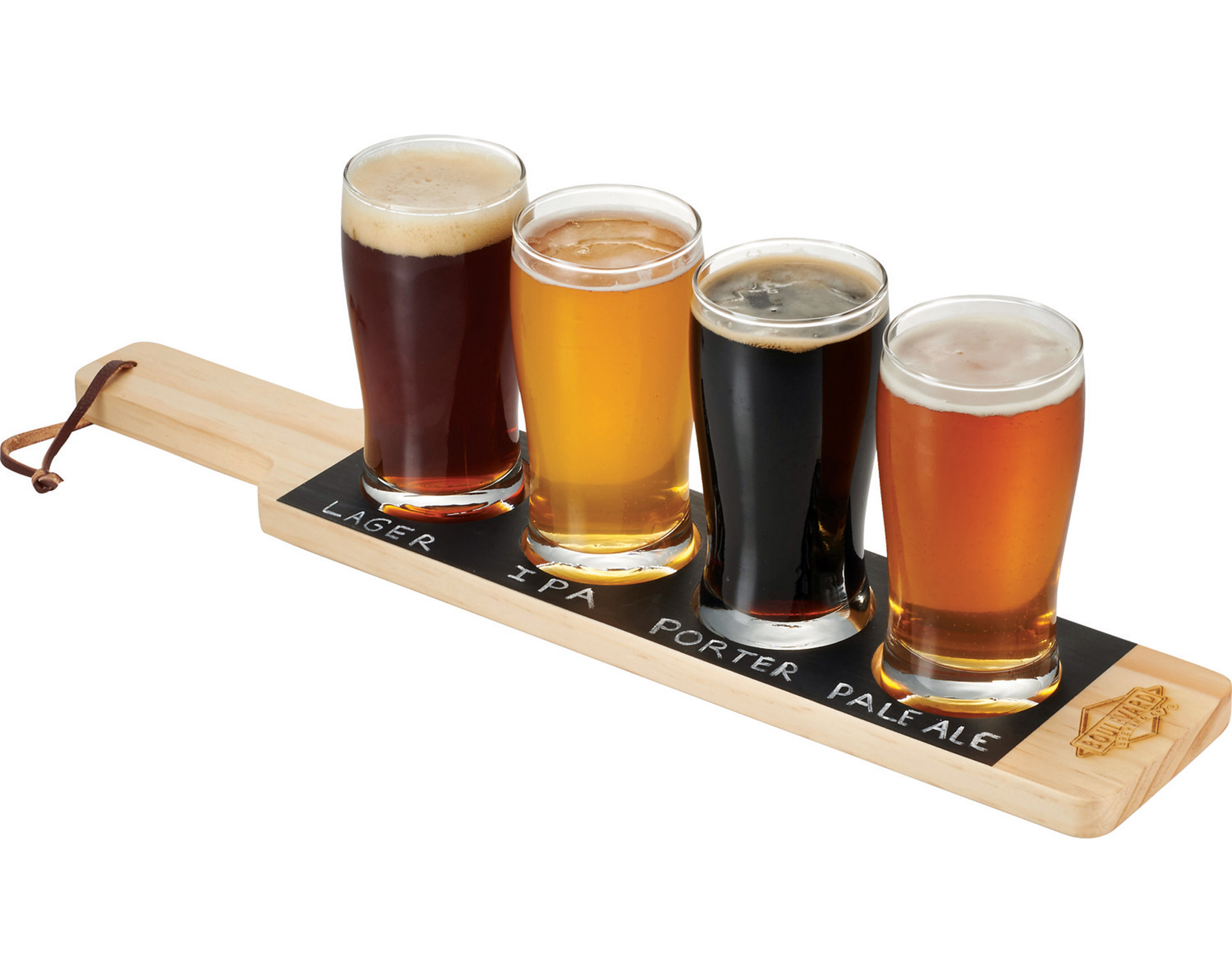 Put your cocktail making skills to the test with the Bullware Mixology Set.  Everything you need to craft the perfect cocktail and wow your guests.  Set includes a glass mixing beaker, strainer, jigger, and mixing spoon all packaged in a storage tin with you logo right on top.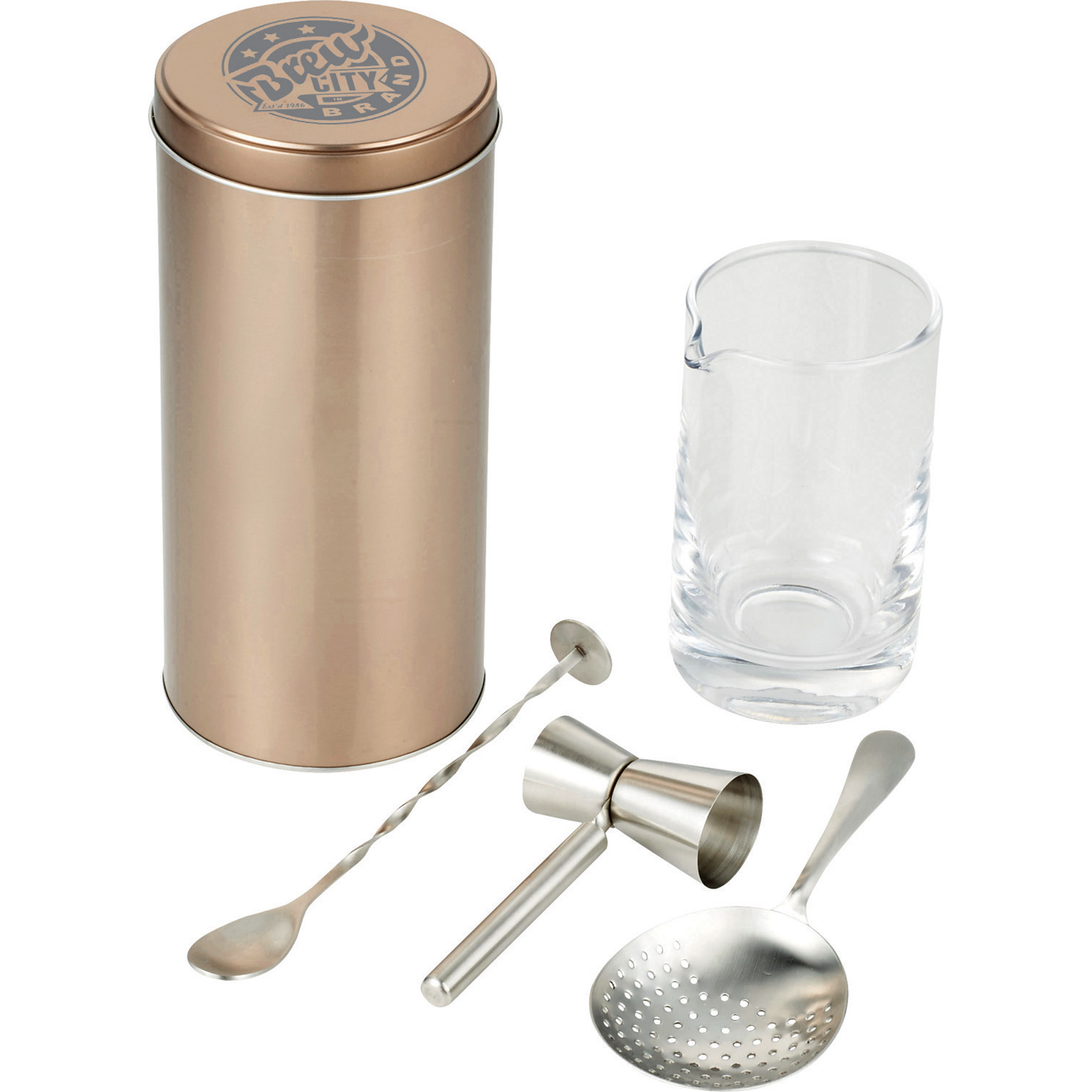 Enjoy a craft brew in the Bullware Pilsner Set. The six piece set includes two pilsner glasses, two cork coasters, a metal bottle opener, and a wood storage box with a large decoration area.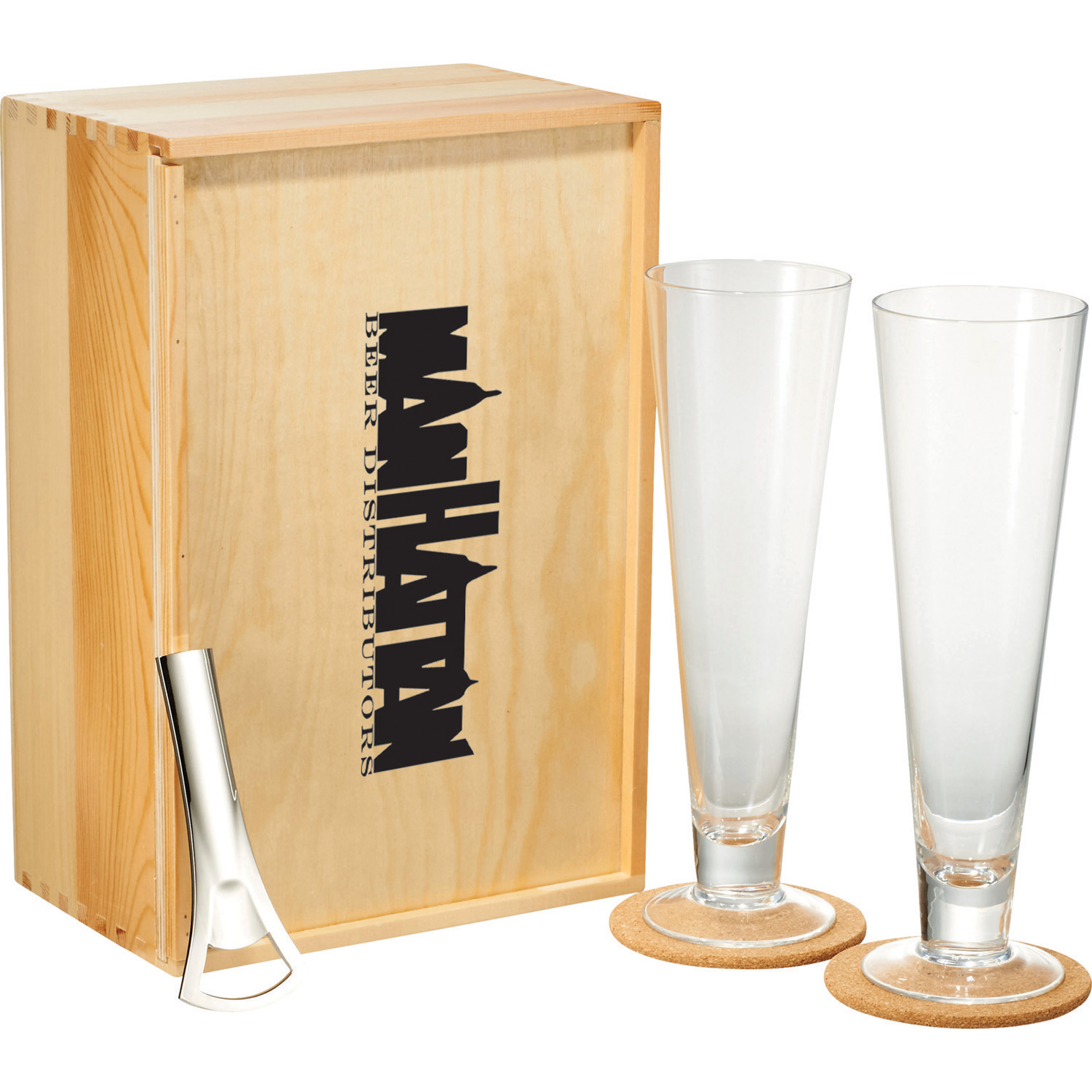 Choose from the Bullware items above, or visit our website to shop more great deals.  Contact us directly if you have specific questions or to request a sample.